Mining Engineering Recruitment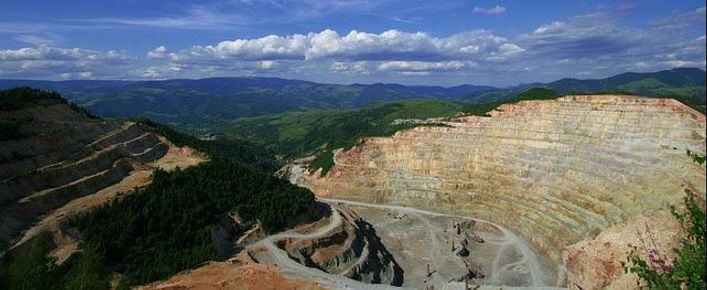 With a number of our Principal Consultants possessing mining engineering qualifications and 10+ years mining management experience within both open pit and underground mining operations, our knowledge of mining engineering recruitment is deep and encompasses the complete lifecycle of projects from pre-feasibility through to mining engineering design, construction and production.
Feasibility and mine design
Underground mining engineering
Open cut mining engineering
Geotechnical engineering
Civil engineering/tunnelling
Drill and blast
Speciality mining engineering
Estimating/contract engineering
Technical and equipment sales
We have managed recruitment assignments and have found great employees for great employers, across all mining engineering related positions including:
Feasibility Manager, Geotechnical Engineer, Geotechnical Manager, Manager Mining, Mining Engineer, Production Superintendent, Resident Manager, Senior Geotechnical Engineer, Alternate General Manager, Alternate Quarry Manager, Alternate Mining Manager, Alternate Underground Manager, Chief Mining Engineer, Contracts Engineer, Dragline Engineer, Financial Analyst, General Manager, General Mine Foreman, Graduate Mining Engineer, Group Mining Engineer, Junior Open Pit Mining Engineer, Junior Underground Mining Engineer, Mine Manager, Mine Planning Manager, Mining Engineer, Mining Manager, Open Pit Mine Planning Engineering, Open Pit Drill & Blast Engineer, Open Pit Drill & Blast Manager, Open Pit Mining Manager, Open Pit Mining Engineer, Open Pit Project Manager, Principal Mining Engineer, Project Engineer, Project Manager, Quarry Manager, Senior Drill & Blast Engineer, Senior Dragline Engineer, Senior Estimator, Senior Mining Engineer, Senior Open Pit Mine Planning Engineer, Senior Open Pit Mining Engineer, Senior Underground Mining Engineer, Senior Underground Mine Planning Engineer, Technical Sales Consultant, Technical Services Manager, Technical Services Superintendent, Tunnelling Engineer, Underground Contracts Manager, Underground Drill & Blast Engineer, Underground Mine Planning Engineer, Underground Mining Engineer, Underground Mining Manager, Underground Project Engineer, Underground Project Manager, Underground Ventilation Engineer.
We also understand that different geographic and technical jurisdictions require different statutory qualifications and certifications.
We can help with this and have managed hundreds of recruitment assignments for numerous job seniority levels, both internationally and within Australia.
---
Let our professional team assist you
Mining & Resources Consultant
Mining & Resources Consultant
We survey a large number of clients and candidates each month and over the past 12 months, more than 80% of our clients and candidates rate us as equal to or better than our competitors.
The testimonials below are just some of the comments we've received back on the work we've done.
'Please pass onto your team that they are doing a great job in providing employees for our current project.'

'Thank you for all the work you have done to find us a range of appropriate candidates for our position. I have found it both professional and a significantly simpler experience as you guys do all the work. I trust we will enjoy a similar fruitful experience when we seek new staff in the future.'

'Hi MPi, Just to let you know that we have made an offer to your candidate for a permanent position and they have accepted. On a personal note I wish to thank you and your team for the speed and manner in which you responded to our needs. As you know our engagement with our client was at very short notice and as such we really were working out the job descriptions on the run. This candidate was a gem of a find and the entire team speaks very highly of them. We're hoping that he will have a long and satisfying career with us. Whilst we thank you for your management of the candidate over the past six months, we look forward to working with you and the team on other positions and new opportunities.'

'Thank you very much for your call. Just the fact that you do make this call already differentiates yourselves from your competitor.'
---