Frequently Asked Questions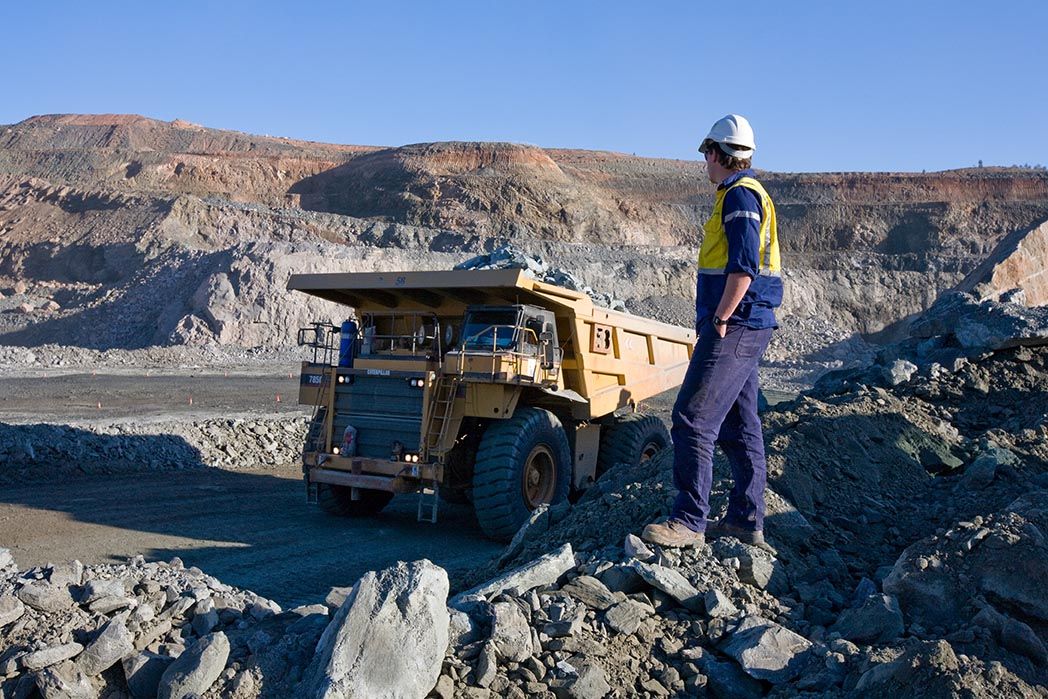 For more than 26 years, the team at MPI has been helping jobseekers land their perfect job in the mining industry.
We take a real pride in what we do, so we promise to call you back, keep you up to date, be upfront, and give you all the information and resources we can to help make sure you land the job of your dreams, or that perfect new team member.
Below are answers and helpful links to some of our most frequently asked questions. If you can't find the answer to your question below, feel free to get in touch directly.
FAQs about getting a mining job
How do I get a start in the mining industry?
We have a heap of helpful information for people looking for an entry-level mining job right here.
I'm from overseas. How do I get a mining job in Australia?
International candidates can find out everything they need to know here.
What training courses, licences or qualifications do I need to get a mining job?
Not all sites require the same qualifications, so it's best to check with the company offering a position to find out their requirements, before obtaining further tickets and training. Site requirements can include a manual driver's licence, Heavy Rigid (HR) licence.
There are major universities in most Australian capital cities that run mining industry courses. There are also many training companies offering courses, and a simple internet search will be able to give you a list of providers.
Please keep in mind, however, that completing training courses does not guarantee that you will be offered a mining job.
There is more information on these requirements and qualifications here.
If you are applying for positions through MPI, we will let you know what qualifications are required for any role.
I would like to enter the professional sector of mining. Where can I find helpful information?
Have a look at these websites. They're the main tertiary institutions that run specialised mining industry courses and they're not a bad starting point.
There are also major universities in most Australian capital cities, many of which offer mining industry courses — mostly for first and second year students and, in some limited cases, for the full course length.
What are the minimum security requirements I have to meet to start work on a mine site?
Mine sites have different pre-employment security measures based on the type of mineral they are mining and their location in Australia.
If you're looking for a mining job through Mining People, we advise you to get one of the following:
National Police clearance
Australian Federal Police National Police Check or other state-based security check
You'll find more information on other requirements and qualifications here. If you're worried about what might show up on your police clearance, this article might help. And read this one if you're worried your criminal record might stop you getting a job.
What are the medical requirements I need to meet to work on a mine site?
We strongly suggest finding out the medical requirements for a specific company and site before organising to get any tests done, as medical results are only considered valid for a certain period of time.
Different sites have different medical requirements and some are very strict. Completing these tests before seeking a job does not guarantee that you will be offered a role.
The most common scenario is that once you have been offered a position, you are then required to complete any medical requirements, the results of which are used as confirmation of suitability for the job and your ability to work.
If you are applying for positions through MPI, we will advise you on all this.
How much can I earn in the mining industry?
If you want to know how much you could earn in the mining industry, we have a Salary Search service you can use for free here. If you're already in a mining job and want to see how your salary compares to the industry average, you can find out here.
Are there part-time jobs in the mining industry?
There are, but it's complicated... You can read more here.
Is it really worth sacrificing my lifestyle for FIFO work?
We can't answer that; that's a question only you can decide. But you can find out how other people have felt about it - read this article and see what you think.
If you want a little more information, here are some of the pros and cons of FIFO work.
I'm thinking about a residential mining job. What's a mining town such as Kalgoorlie like?
Why not ask the people who live there? Don't worry, we've done it for you! Here's what they had to say.
If you're not sure about making the move to Kalgoorlie, here's why you should.
Keep in mind there are other residential mining towns throughout Australia.
---
FAQs about MPI and our services
Firstly keep in mind that mining companies usually come to us when they want workers who have already got mining experience. Having said that we created this site https://www.minedex.com.au to help people with no experience.
Even if you don't have mining experience yet, some of our career services listed below might also be a better place for you to start.
How do I register with MPI?
It's really straightforward. The first thing you need to do is fill in this really simple online form.
Do you guys actually know anything about mining?
We certainly do! We weren't just founded by people with long careers in mining, our recruiters come from the industry, too. Some still live in mining communities, including Kalgoorlie, where we have an office. Many of our team grew up in mining families, in mining communities.
I'm feeling a bit lost in my career. Do you offer career guidance?
We certainly do. And we hear you! Our careers are deeply personal things. They're about more than just earning money and putting food on the table – we like to feel fulfilled at work.
Our team has helped thousands of people over more than two decades to get their careers back on track. We have lots of ready advice on our blog - Here is something to consider:
I need job interview practice. Can you help?
We can! Find out more here.
There's also lots of advice on our blog, too. To get you started:
Can you help me with my resume and my LinkedIn profile?
No problem at all! Our expert team would be happy to help. You can reach out to them over here.
We've also written quite a few articles about this on our blog, which you might find helpful. Here are a couple of particularly useful ones to start with:
I'm a student or graduate wanting to start my career in mining. Can you help?
Yes, of course! Our specialist mining career consultants are available to help you with any questions or concerns you might have.
We offer an incredibly focused service for students and graduates. After all, you're the future of our industry!