10 top trends set to affect mining's future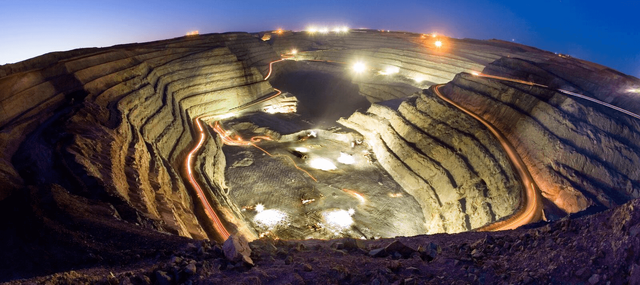 From automation to climate change, the forces changing the mining industry are great and they're coming at us from many different directions.
From automation to climate change, the forces changing the mining industry are great and they're coming at us from many different directions.
Every year the analysts at Deloitte put the global mining industry under the microscope, take a close look at all those influences, and compile a list of the top trends the sector is facing.
This year, they came up with a top 10. Here's what you need to know.
Building resilience amid volatility
On the back of a global pandemic, perhaps it's no surprise being able to build resilience into mining businesses (and the industry) came top of this year's list.
But it's not just coronavirus, Deloitte identified other "mega trends" for which mining business leaders must prepare, plan and adapt:
Changes in international supply chains as a result of nationalism and tricky geopolitics
The increasing debt burdens carried by governments leading to politicians leaning on businesses to do more and expect less
The shift to remote and virtual working environments
Increased investment in automation and digital technology
Trade-offs necessary to decarbonise the economy.
Winning back investor trust
Deloitte's analysts argue that the mining industry lost investor trust in the last mining cycle and, in part, blamed highly-priced mergers and acquisitions that "failed to deliver" and destroyed value rather than creating it.
"To win back investor confidence, companies may need to find new ways to deliver consistent shareholder returns; enhance their environmental, social, and governance (ESG) performance; and improve their capital and operational discipline," the analysts said.
Getting serious about decarbonisation
Perhaps it's no surprise that the next trend follows on from the need to improve ESG performance. Specifically, Deloitte's analysts argue it's time to take climate change – and the decarbonisation of mining businesses – seriously.
They're suggesting a deep dive emissions plan covering everything from site power to the electrification of processing, and warned there could be serious legal consequences (including litigation from investors) if companies don't act.
Overcoming the social trust deficit
Disasters, accidents, incidents, a deep-rooted negative perception of the industry have all worn away mining's social trust. That is to say, mining has an image problem. Part of the answer will be for companies to create long-term socioeconomic benefits for the communities in which they operate.
Corporate governance adding to competitive advantage
Good governance is one way to protect against downside risk. But it's also an opportunity to create a competitive advantage.
Deloitte's analysts argued: "mining companies should strengthen their governance processes, particularly around rapidly shifting issues that have only recently begun making their way onto corporate agendas.
"This includes their approach to issues such as human rights, ethical conduct, diversity, cybersecurity, and evolving social norms."
Creating an agile supply chain
As mentioned above, the pandemic has stress-tested global supply chains, highlighting the potential risks. Deloitte's analysts recommended creating alternate and sometimes local supply chains and re-evaluating inventory strategies.
The path towards integrated operations
While advances in technology have made organisational integration possible, Deloitte's analysts argue that many mining companies have yet to take full advange of the potential. They believed miners needed to "clean up their data and integrate it across the value chain".
"Processes and workplaces should be reconfigured and an appropriate leadership and team culture established."
Advancing the future of work
"To truly enable the future of work and build trust with their talent, organisations should focus on the role of leadership and culture in the new environment," Deloitte's team said of leadership in the post-pandemic era.
"Mining leaders have an opportunity to avoid falling back into conventional ways of working. Instead, they can chart a new path and embed recent changes sustainably by re-architecting work, adapting the mining workplace culture, and creating elevated workforce experiences."
On the road to zero harm
Since the pandemic started, everyone has had a laser-like focus on safety and we've all adopted new practices and technology. Deloitte's analysts say it's time for the mining industry to pick up the baton and do the same, particularly through the use of predictive analytics and wearable technology, in order to make workplaces as safe as possible.
"In doing so, however, companies will likely need to integrate different data pools and systems, while more proactively driving industry collaboration. If this does not happen, we may still be highlighting the potential for improvement a few years from now, without having seen much progress."
Meeting demand for green and critical materials
The switch to renewable energy sources, including the increased adoption of electric vehicles and the general push toward electrification, will drastically alter the demand dynamics of the mining industry. Deloitte says that "heralds new opportunities for miners and could reshape mining portfolios in the next few years".
"The energy transition presents a significant opportunity for the industry to rebuild trust with society at large as a supplier of critical and green minerals produced in a sustainable and ethical way."
A final word
So, lot of challenges and a lot of opportunities ahead of the industry. Those who tackle these trends seriously, and tackle them well, will be well placed to take advantage of that future potential.
Mining People International has more than 26 years' specialist experience helping mining companies find the best candidates across every job category. Find out more here or get in touch today.
Dan Hatch
Mining People International