Advice for anyone in mining experiencing a mid-career crisis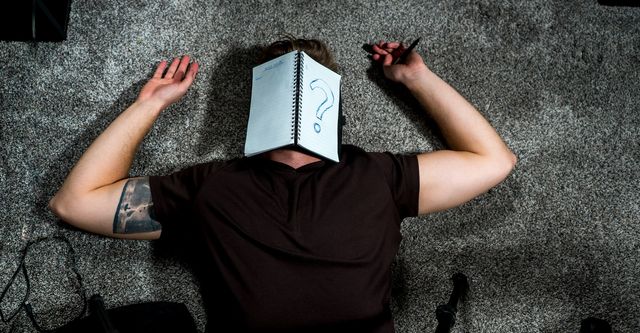 Having a mid-career crisis? If you're ready for a change but don't know what it is yet, here's our expert advice.
Are you having a mid-career crisis?
You're not alone. It happens to the best of us—and it has become increasingly common in the post-pandemic era.
Maybe you're 37, you've been doing the same sort of job for 15 years, and you're bored. Perhaps you're 42 and you've done well in your career, but you've stopped progressing.
Whether you're 16 or 61, if you're not happy at work, it's time to reassess your life and take a look at your options. But there's something particular about that "midlife" period that often gives people pause. The thing about midlife is it's easy to feel stuck.
You more than likely have too many commitments to take time out to train in something else. But you also have 20 or 30 years of your working life ahead of you, and if you're going to make a change, surely it's now or never?
Am I experiencing a midlife career crisis?
Are you regularly having these kinds of thoughts?
Can I see myself in this role in 10 years?
Will this mining job exist in the future?
Do I feel like I have not learnt anything new in the past few years?
Do I still feel challenged in this mining job?
Am I enjoying the work or do I no longer feel motivated?
Is it time to pivot to a completely new, or aligned, career?
Should I quit my job?
Should I upskill, do a course, or go back to university?
There's no harm in checking out what kinds of jobs are available
I feel stuck, unhappy, unchallenged, unheard, unfulfilled
I'm not sure this career is for me anymore but I don't know what to do next.
If so, you might well be having a mid-career crisis. In that case, it's all too easy to start to spiral. Instead, accept what you're feeling and try to flick the switch on the questions you're asking.
Try to pinpoint why you're feeling the way you're feeling.
Is it the job itself? (You feel unchallenged, unfulfilled, bored)
Is it the industry? (Is mining just not doing it for you? You can't see a role you'd like to do)
Is it the company? (The culture, the people, the place).
How to navigate a midlife career crisis
As you think about that, ask yourself these kinds of questions. (Provide honest answers. After all, you'll only be kidding yourself).
What can you do? Consider the following:
Are there other opportunities within my team, department, site, or company that appeal to me?
What roles could I progress to from my current mining job?
What training could I do to build on my current skill set?
What is of interest to me? (Whether it's in mining or not)
Do I have qualifications that I am not using and what else could I do with them?
To help identify a new opportunity, consider the following:
What are my income requirements?
What lifestyle do I want?
Is this a job that interests me?
What would I need to do to secure that job?
Don't just spiral, take action
You don't have to tackle your mid-career crisis alone. Talk to friends and family, obviously, but also find a career mentor to talk to—someone who understands the industry, and who knows you and your skills.
Bounce some ideas around with them. Assuming they're older than you or at a later stage of their career, they're likely to have experienced exactly what you're feeling and should have some good firsthand advice.
It's normal to feel restless in your career—especially when you hit a midpoint. But there's no need to be scared or confused by it. Instead, it's a wonderful opportunity.
This might be the moment you step up into a leading role. It might be the moment you step off the stage completely. What matters is that you make the right decision for you. There's no need to rush it.
The best way to find your ideal job is to register for job alerts. You'll never miss a posting and be one of the first to know about new opportunities.
Dan Hatch
Mining People International