How to facilitate constructive and creative debate in a room full of strong leaders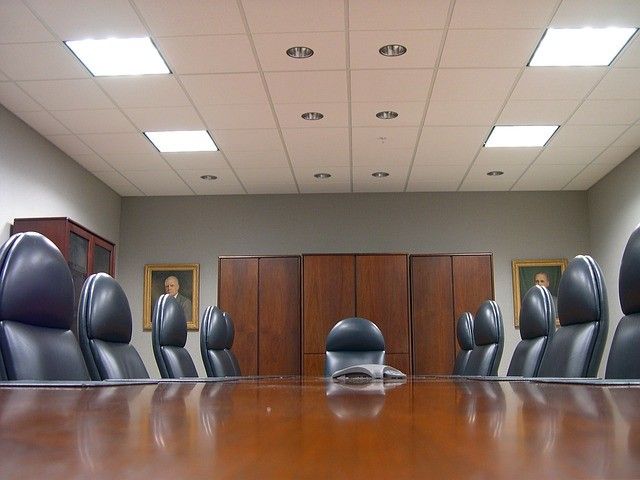 Here are six things I have observed, or learnt personally, about how to encourage constructive debate.
I have been on a few boards, sub committees and joint venture committees and more recently, two or three times a year, hosted the Mining People International Boardroom Forum, where a dozen or so executives and business leaders are invited in for a robust — Chatham House rule — discussion about a big issue affecting our industry.
Through this, I have learned a lot about how leaders facilitate and contribute to discussion. Here are six things I have observed, or learnt personally, about how to encourage constructive debate in a group — especially a high-powered one.
A facilitated Q&A may be better than a formal speaking engagement
With an experienced panel and deep knowledge in the room, the conversation is better left to go where it will go, within reason. This keeps energy levels and concentration high. But, oh my, the facilitator certainly needs to concentrate!
Don't begin with a hard search for consensus
The idea is to present opinions and then listen to other opinions. As you can imagine, a room with a lot of experience delivers a range of views, some quite strong. To strive for early consensus would be stifling.
It's not a place for those with a high need to be right
Having many successful people in one place could result in a head-on collision of egos. That said, as Shirley Strachan of Skyhooks once sang "ego is not a dirty word". However, depending upon how it manifests itself, and who is in control (or not) of those egos, it can seriously get in the way. Laying out a framework (a sort of rule playbook) is important here.
Strong (sometimes wrong) views can be good
Often the most debate is initiated by someone presenting a strong (even crazy) view or idea, which immediately elicits another strong response, then more debate, which inevitably canvasses many views. The result can be a process of compressed learning, a sort of melting pot, which sees new ideas created and explored that didn't come from any one person but rather appeared out of thin air, so to speak. But I reiterate, there must be a high preparedness to listen. Once again, the framework can pave the way here.
Ensure everyone feels there is no such thing as a silly idea
You get more out of people if the conversation is informal, people feel safe, and they're being listened to.
There's no room for grandstanding; get to the point
The most creative meetings don't have grandstanders and people get to the point. Smart people generally don't need the dots joined and can "run the future" on an idea and extract its implications laterally and quickly.
I hope you find the list useful. I'm quite sure it is not exhaustive so please add to it by sending me your ideas or commenting on the conversation.

If you're a board executive in the mining industry and you're interested in attending an MPi Boardroom Forum, send me an email