Jobs up as figures show post-boom mining slump is over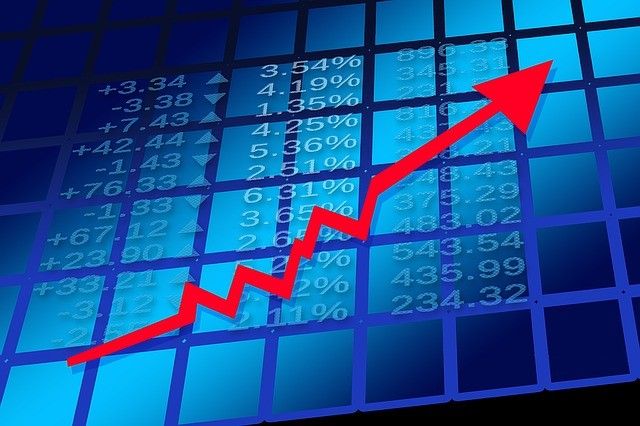 The latest employment, economic and insolvency figures show Australian mining is on the up.
Latest statistics from the Australian Investments and Securities Commission show the volume of mining company insolvencies are decreasing, suggesting a stabilisation of the industry.
According to a report in WA Business News (paywall), ASIC recorded only five insolvencies in September and 14 in October, compared to 28 and 19 respectively in 2016. The peak was recorded in April 2016, with 106 insolvencies.
Mining employment opportunities on the increase
The figures support plenty of other evidence out this month to suggest mining is on the up and up. One national employment survey, released recently, indicates mining employment in Australia is up 16 per cent on 2016. And NAB released this chart, showing employment by industry across Australia for the past two years.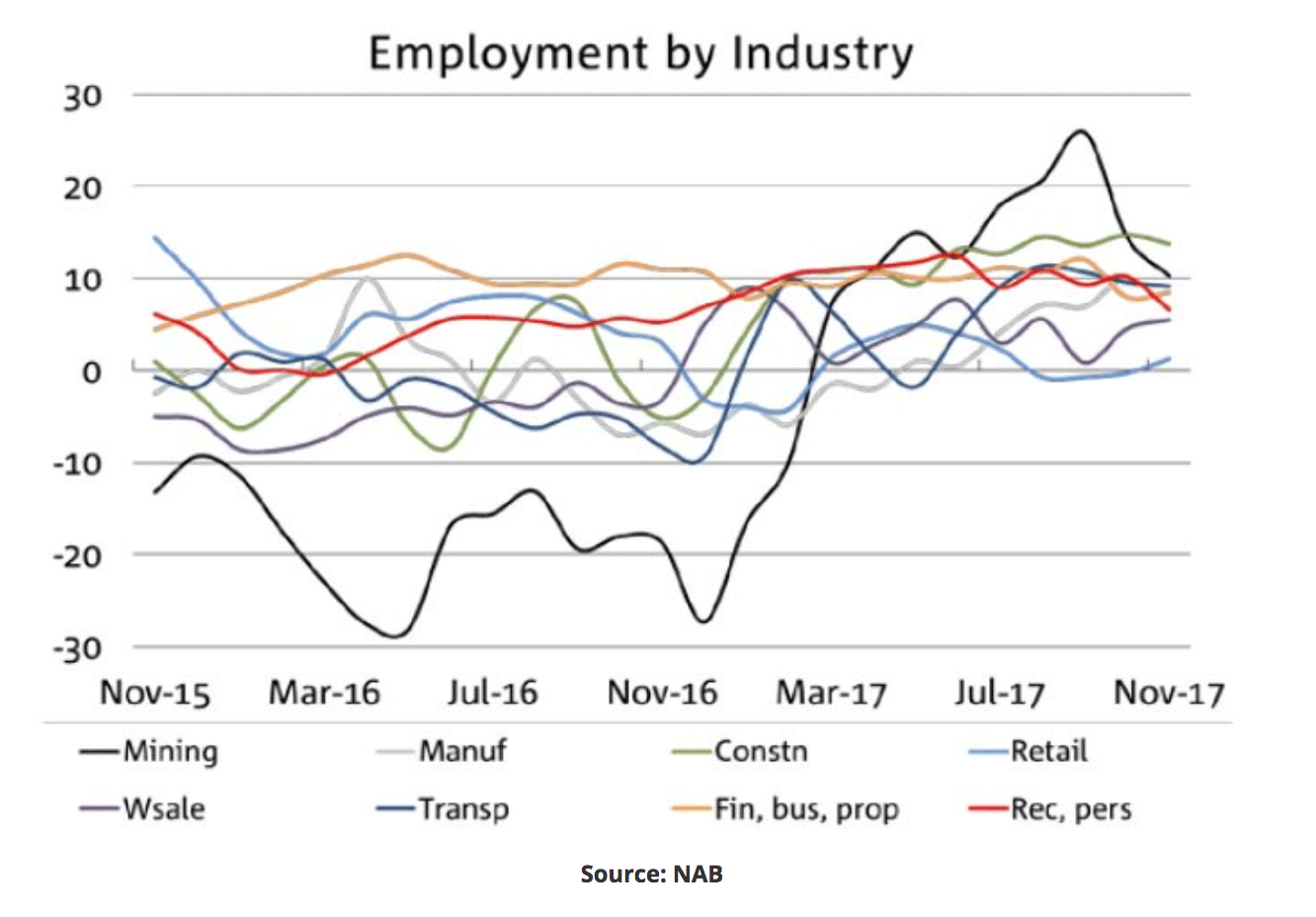 Economic indicators show mining on the up
All the economic indicators taken together suggest mining in Australia is finally getting back to "business as usual", five years after the investment slump.
According to the Mining in Australia 2017 to 2032 report from forecasters at BIS Oxford Economics, mining exploration spending fell to its lowest level in a decade last financial year, at $2.9 billion, but that is expected to recover to $4 billion per annum over the next five years. Mining production is expected to grow 5.5 per cent this financial year. Here's the chart: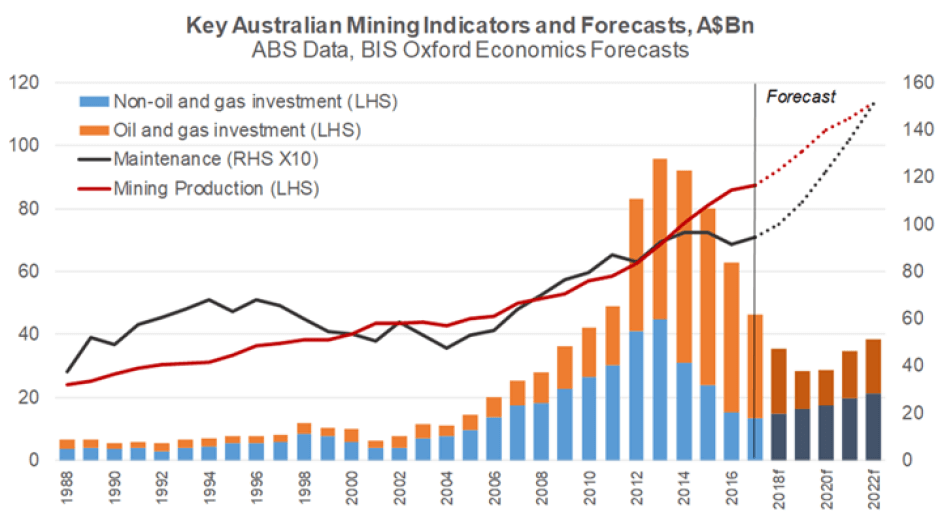 Mining jobs are out there for the right candidates
But this uptick in mining isn't just seen in the figures; it's seen on the frontline, too. As specialist mining industry recruiters, we know we've seen a steady increase in the volume of mining jobs available over the past year. We can also see the supply-and-demand equation shifting back in favour of candidates and away from employers.
If you have mining experience and would like to get back into the industry, get in touch with the team at Mining People International.
Dan Hatch
Mining People International