Mental health impact on partners of FIFO workers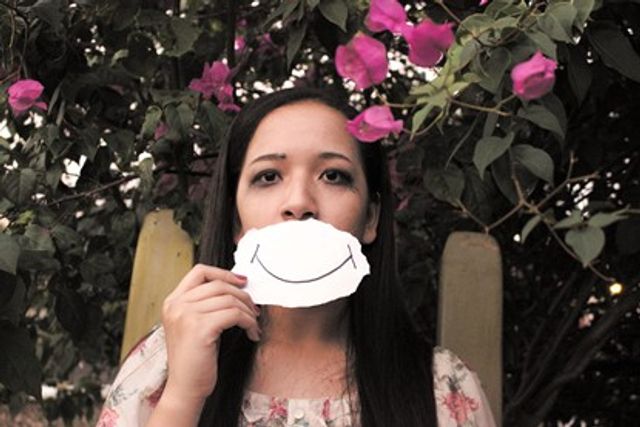 A lot is said about the challenge of FIFO life on workers, but what about their partners? What is the mental health impact to those living with FIFO workers?
FIFO work has its challenges. The Australian mining industry is acutely aware of the mental health toll the FIFO life can take on workers. But the unsung hero in any FIFO family is the partner left at home. They, too, can experience mental health issues that often go unnoticed.
In 2018, the Western Australian Mental Health Commission (MHC) commissioned research on behalf of the McGowan Government. Impact of FIFO work arrangements on the mental health and wellbeing of FIFO workers was published by the Centre for Transformative Work Design at Curtin University with lead researchers Professor Sharon Parker from Curtin University and Dr Laura Fruhen from the University of Western Australia. The in-depth analysis of multiple research projects also delved into the mental health issues faced by FIFO partners.
The research showed FIFO partners suffered most due to the FIFO work arrangements, more than their children and more than FIFO workers themselves.
How is mental health and wellbeing defined?
For someone to be considered mentally healthy, they need a lack of mental illness while experiencing a sense of positive wellbeing.
Signs of mental illnesses include anxiety, depression, burnout and substance abuse.
Evidence of wellbeing includes life satisfaction and happiness, psychological wellbeing, and social wellbeing.
Psychological distress higher for FIFO partners
One-third of FIFO partners (33 per cent) showed high or very high levels of psychological distress, more than double the average percentage of women (14 per cent). This is the same mental health impact as FIFO workers even though partners don't leave their home.
The figure jumps for FIFO partners when the FIFO worker in their life struggles with mental health issues. If the FIFO worker is happy with their personal relationship, the partner experiences more feelings of satisfaction and happiness. If FIFO workers are not happy with their personal relationships, their partner experienced significantly worse mental health outcomes.
Transition between rosters is difficult for FIFO partners
The research also showed a negative impact to family wellbeing and functioning during the phases when FIFO workers leave and return home.
FIFO partners admitted that being a "de facto single parent" caused them to feel lonely and overloaded at times. The separation could be quite sad, difficult and emotional for both the partner and their children.
Being a FIFO partner has its benefits. Partners often develop a sense of independence, resourcefulness and increased emotional resilience while managing the FIFO lifestyle. They acknowledged the challenges associated with continually adjusting to the competing needs of the FIFO worker and children, which changed especially during transitions from site to home.
Risky behaviour with alcohol can be a problem for FIFO partners
One of the more concerning findings was around alcohol use. One-third of FIFO partners (33 per cent) engaged in risky drinking at least once a month by consuming more than five standard drinks in a single occasion. This is double the average of 17.5 per cent for Australian woman who are at least 18 years old.
By comparison, 62 per cent of FIFO workers engage in risky drinking. This may lead FIFO partners to feel they're not indulging.
FIFO can be positive for partners if they have the right support
FIFO partners who received an induction prior to FIFO employment experienced higher levels of psychological wellbeing. Unfortunately, only 10 per cent of FIFO partners in the study received that kind of support.
Greater financial resources allowed some FIFO partners the ability to stay at home and care for their children or pursue other interests such as studying or establishing a business.
Impact of COVID-19: mental health is worse in 2020
In 2020, additional research was conducted into the mental health of FIFO workers. FIFO Worker Mental Health and Wellbeing: The impact of COVID-19 was prompted by changes to FIFO work as a result of the global pandemic. New measures like longer rosters, quarantine, restricted travel and social limitations showed an increase in mental health problems in FIFO workers.
While FIFO partners were not included in this study, we know from the 2018 study that when FIFO workers experience mental health issues, so do their partners. FIFO workers' psychological distress increased from 33 per cent in 2018 to 41 per cent in 2020. We can assume FIFO partners experienced a similar increase.
What can FIFO partners do to improve their mental health outcomes?
One consistent recommendation for both FIFO workers and their partners is communication with home and having flexibility to contact home when needed. With longer swings and more travel restrictions, families can take protective measures to stay in touch and be persistent in the need for phone calls, text messages, online meetings, and email.
Every FIFO work situation is different and every family has their own requirements. Being aware of the mental health pitfalls and how to combat them is the first step to better overall wellbeing.
Throughout June 2021, the Mining People team is taking part in the Push-Up Challenge to support mental health. Find out more here.
Sarah Mitchell
Mining People International