Precision mining: could big blasts be a thing of the past?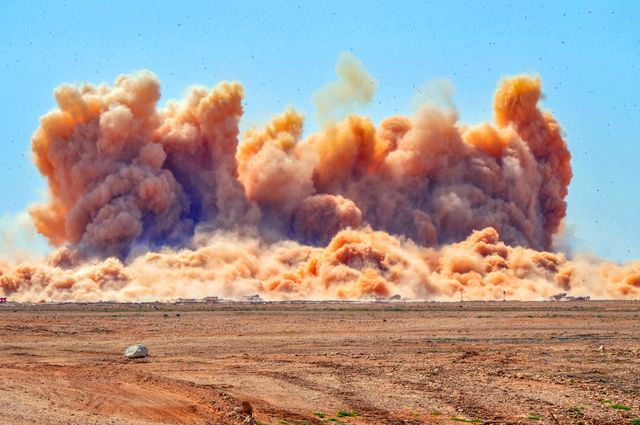 Big explosions are among the most spectacular moments the mining industry provides, but could blasts soon be a thing of the past?
Big explosions are among the most spectacular moments the mining industry provides, but could blasts soon be a thing of the past?
As the industry looks for ways to improve efficiency, reduce waste, and lessen its environmental impact, scientists are investigating technologies that will allow for precision mining.
The Australian Government's scientific body, the CSIRO, likens precision mining to keyhole surgery in medicine—exploring, going in, and making the extraction, with as little disruption as possible. The smaller incision means the body recovers more quickly. Within the next 20 years, the kind of "vast mining operations that leave large scars" in the landscape will be consigned to history, the CSIRO claims.
So, what does precision mining involve?
It starts with what we might consider the X-ray—using sensors (including on drones) to create imaging of the minerals in the subsurface and to predict their distribution. Machine learning can be used to understand the ore body and qualify what's underground.
"Precise cutting, blasting and in-mine processing techniques can then accurately target the ore and leave the waste behind," the CSIRO claims. "Miners can focus on the most economic part of the deposit, reducing the need to move, crush and process massive amounts of rock, saving significant amounts of energy, water and waste.
"Instead of sending a whole truckload of about 300 tonnes of material to the processing plant or the waste dump, the ore and waste components can be directed with greater accuracy and with a focus on quality and value. A focus on value, rather than volume, means less waste and emissions."
Technology doesn't stop with extraction. Sensors, advanced mathematics, artificial intelligence and machine learning can combine to sort the ore from the waste, perhaps even on the conveyor belt on the way to processing.
The benefits of precision mining
Precision mining will lead to lower impacts on the physical environment—from as early on in the mining process as exploration.
The CSIRO said new sampling technology will be faster and more efficient. Instead of drilling a sparse grid in search of an ore body, machine learning will "enable us to do much smarter edge detection of mineral boundaries". This kind of technology is already being used in South Australia.
While the most obvious environmental benefit is the reduction in the impact on the landscape—the end of blasts and big scars—precision mining will also allow for easier and quicker rehabilitation, just as keyhole surgery leads to faster recoveries in people.
For the mining companies, the advantages will be in the efficiency dividend. There will be less waste, and more precisely extracted and processed ore.
Make sure to register your details with us to ensure you're considered for upcoming opportunities that match your skill set.
Dan Hatch
Mining People International