Succession planning: it doesn't always have to be internal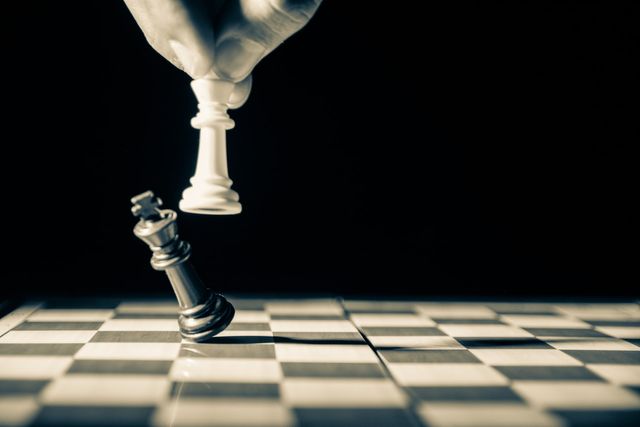 While many mining companies take the time to identify their future leadership talent, are too many in mining missing a trick by only looking internally?
Succession planning is the mark of a well-run business. But while many organisations take the time to identify their future leadership talent, are too many in mining missing a trick?
When succession planning, it's natural to primarily consider potential appointments from within the business. After all, internal candidates already know your culture, people, programs and projects. If you take the time to identify the star performers, and to develop their abilities and leadership qualities, they should be able to hit the ground running when the right senior management or executive opportunity opens up.
But while identifying and developing internal talent is obviously strategically and operationally very important, it shouldn't be the total of your succession planning — because the simple truth is that when a senior position becomes available, the best possible candidate to fill it might be outside your organisation.
Good succession planning involves more than just casting roles from within your existing talent pool. It also means casting around for the very best candidates possible so when that senior or executive position eventually falls vacant you know not only who the best possible replacement candidates are but where they are, who they're working for, and what it would take to bring them across.
We call this talent mapping, and it's a useful research exercise for any company to do as part of its succession planning.
Why talent mapping works
Looking outside your organization and including talent mapping in your succession planning gives you the opportunity — and the time — to think more broadly about who the right sorts of candidates might be.
It gives you time to think about and research where this person might come from, including what competitors (inside mining) or industries and sectors (outside of mining) they might come from. It gives you time to identify the leading companies within those industries and see who holds the relevant positions within those companies — and who holds the roles above, below and alongside those people.
In short, it gives you time to identify a broader talent pool of potential candidates — an invaluable resource when we're talking about leadership positions.
If you don't undertake talent mapping and a position in your senior management, executive or board becomes vacant, then you're left reacting to the marketplace. But if you've done your talent mapping, then when someone leaves or retires or (figuratively speaking) "gets hit by a bus", you already know who the best potential replacements are, where they are, and what it will take to persuade them to make the move.
Don't just be good; be great
Succession planning is a bit like being good at chess. If you're good at chess, you can pre-empt what is going to play out and you can plan a few moves ahead. That can be a strategic advantage against an ordinary or novice opponent.
Using talent mapping to identify high-potential talent amongst your competitors and in the market in general is the recruitment equivalent of being a chess grandmaster. You're not just thinking a few moves ahead; you can clearly see the board at every move and understand exactly how to win. Now you're not just beating the ordinary guy; you're beating everybody.
Mining People International has more than 26 years' specialist experience helping mining companies uncover the best candidates for their executive and leadership roles. Find out more about how to obtain your specific industry sector Talent Map or our Executive Search Service click here or get in touch directly. Lindsay Craig - General Manager Executive Search and Board Appointments +61 8 426 1548
Lindsay Craig
Mining People International