This mining conference season, avoid a costly 'death by PowerPoint'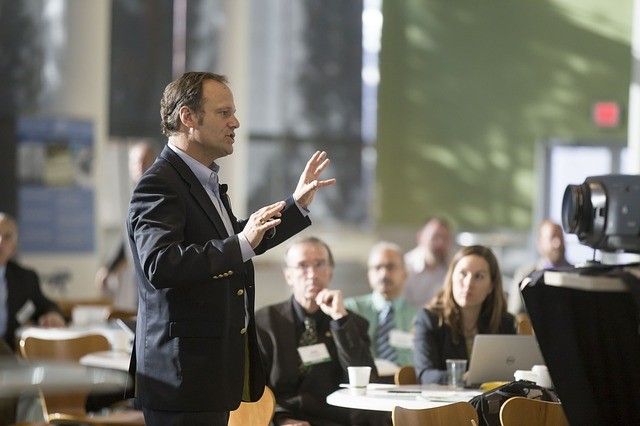 Here are some tips on how to create an effective and memorable presentation this mining conference season.
With mining conference season coming for many of my Australian and some international readers, they will soon be making the trek out to Diggers and Dealers in Kalgoorlie. That starts several months of technical mining conferences in Australia.
Many companies invest tens of thousands of dollars in conferences – including booths, speaking slots, travel and accommodation. There is also, of course, a huge opportunity cost that comes with attending these events.
We know this from personal experience, as while we don't speak at the event, Mining People International (MPi) has been a proud exhibitor at Diggers for almost 20 years.
Whether you attend business conferences as a delegate, an exhibitor or as a speaker, these are large investments and you need to be absolutely focused on maximising your return on that investment.
Last year I wrote a piece called "why acting like an idiot at a mining conference is a bad idea". It presented some general tips applying to all categories of attendees.
This year, I have some thoughts specifically for speakers.
Tips for speakers during mining conference season
You have the added benefit, and risk, of extreme levels of leverage. That's because as well as your attendance over several days, for between 15 and 30 minutes you will also have thousands of eyes and ears trained only on you.
These are the eyes and ears of your:
Peers
Financiers
Potential partners
Employees and potential employees and, of course, the
Mining and financial media.
You can influence each of these groups to leave with wildly different impressions of you and your company.
Aside from what you say, though, the way you deliver your message and how that aids or obstructs the key themes from being absorbed by your audience, will have a massive impact on your lasting impression.
Here's my tip:
PowerPoint, or whatever visual aid you use, is a powerful tool but often ends up placing a mental fog between speakers and their audiences.
Marketing guru Seth Godin wrote an awesome piece on this.
Seth is an entrepreneur, bestselling author and speaker. In addition to launching one of the most popular blogs in the world, he has written 18 bestselling books.
I've summarised his recent piece entitled 'Words on slides'.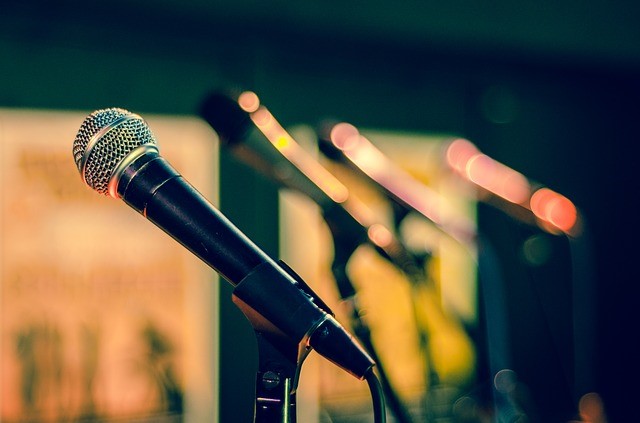 How to use PowerPoint effectively, from Seth Godin
If you're using PowerPoint, keep these points in mind if you're planning to use text.
Don't read the words. Using PowerPoint as a teleprompter is akin to distrusting your audience to read what you wrote. If you want them to read the words, stand quietly until they do.
Slides are free. Instead of three bullet points with two sentences each on one slide, try making six slides. The energy created from advancing from slide to slide will seduce most of your audience to read along. Slides people read are worth five times more than slides you read to them.
Better still, don't use words, or at the most use one or two keywords in huge type. The rest is a picture, which we're constantly reminded is worth 1,000 words. The image burns itself into one part of the brain while your narrative is received by the other part. The keyword gives you an anchor, and now you're hitting in three places, not just one.
When in doubt, re-read rule 1. Don't read the slides.
Many speakers will offer a leave-behind as proof they actually said what they said. When faced with the question "can you send me the slides?", a smart presenter will have two sets of slides (decks). One deck has plenty of text, but then those pages are hidden when the presentation is performed live.
Here's the full post from 11 years ago which I have also summarised for you.
Communication is the transfer of emotion
If all you want is to create a file of facts and figures, cancel the meeting or presentation and submit a report.
Our brains have two sides. The right is emotional, musical and moody and it will judge the way others talk and dress and their body language. The left is focused on dexterity, facts and data. Getting people to use both means they retain more.
Often, people come to a conclusion about your presentation by the time you're on the second slide. After that, it's often too late for your bullet points to do you much good.
You can wreck a communication process with lousy logic or unsupported facts, but you can't complete it without emotion. Logic is not enough.
Champions must sell — to internal and external audiences
If everyone in the room agreed with you, you wouldn't need to present. You could save a lot of time by printing a one-page project report and delivering it to each person. Rather, the reason we present is to make a point and to sell ideas.
If you believe in your idea, sell it. Make your point as hard as you can and get what you came for. Your audience will thank you for it, because deep down, we all want to be sold to.
To exploit a song title from the wonderfully zany, Aussie 70s' rock band Skyhooks; "Ego Is Not A Dirty Word". Well neither is 'selling'.
Subscribe to Seth Godin His insights are timeless.
And if you are afforded the privilege of presenting during the upcoming Australian mining conference season, my best wishes and I trust these ideas will help you make a bigger impact.