Top spots to have a drink on your break...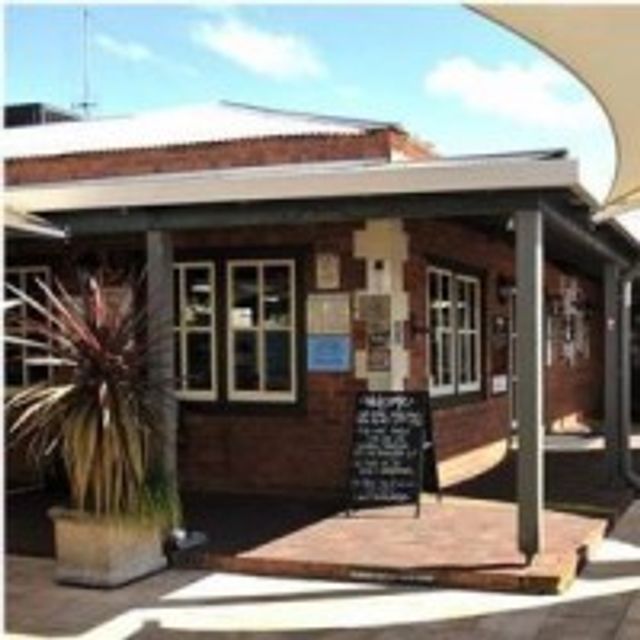 Top spots to have a drink on your break...
Source: Perthnow, The Beaten Track Brewery
Perth
The Odd Fellow
9 Norfolk St, Fremantle, 9335 5405
The name is a nod to the space's former life as Oddfellows, the Italian restaurant. Today, the Norfolk Hotel's basement is all about good music and even better drinks, as evinced by a spirit collection with well in excess of 200 choices. But it's not all about sniffing, sipping and age statements. Chatty hosts are just as happy to pour you a beer or glass of wine to accompany your selections from the menu of deli favourites.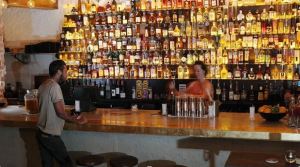 Settlers Tavern
114 Bussell Highway, Margaret River, 9757 2398
Known affectionately by locals simply as the Tav, Settlers has it all covered. Its wine program was named Australia's best pub restaurant wine list four years running, the tavern brews its own beers, staff understand the importance of hospitality and the kitchen continues to redefine modern pub grub. And is that the irresistible smell of American barbecue? Oh Margaret River, how did you get so lucky?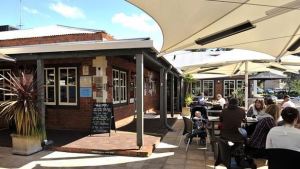 The Angel's Cut
133 St Georges Tce, city, 6323 3000
A shift in tack has re-energised The Trustee's street-level bar in a major way. Gone is the glassed-in cellar and designer trimmings; in their place, grungy, nautical decor and plenty of rum. Care of gun bar manager James Connolly, the cocktails are better than ever, whether you're talking snappy daiquiris or something from Perth's only Dark and Stormy program. And did we mention terrific bar snacks, including bargain-priced fried chicken? Permission to come aboard granted.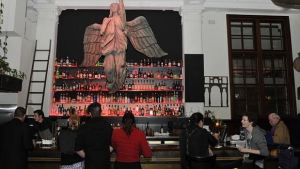 El Público
511 Beaufort St, Highgate, 0418 187 708
The Mexican food revolution is in full swing on Beaufort St. But as swell as a tortilla crawl might sound, wise heads know El Público remains Perth's high-water mark for agave-based fun. While food is one of the bar's strong points – with Australian Gourmet Traveller's one-time best new talent Sam  Ward – a serious assortment of tequila, mescal and ace mixed drinks ensures every visit is a winner.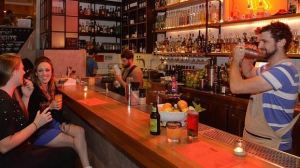 Mechanics Institute
222 William St (entry via rear laneway), Northbridge, 9228 4189
This is the cocktail bartender's cocktail bar. Whether it's an elegant Sazerac or something a little more modern – a Paper Plane, say, or a Trinidad Sour – drinkers enjoy liquid wizardry. But as seriously as staff take their drinks, it's not all po-faced "mixology" (cue Mechanics' legendary Bloody Mary garnished with a whole cheeseburger). Order a burger from the attached Flipside, rap along to some Vanilla Ice and get ready for a good time.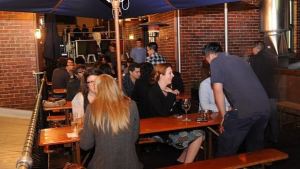 Brika Bar
3/177 Stirling St, city, 9328 6665
Part modern taverna, part seaside holiday spot, all Hellenic, this spirited bar has been packing them in since day-dot. As well as Greek wines and fun Greco-inspired cocktails, the kitchen comes with meze of a higher order: think spanakopita, pork-belly flavoured with ouzo, and flame-grilled seafood.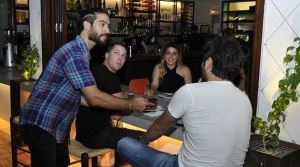 Helvetica
Howard Lane, city, 6252 1900
Bars in the city come and go but this laneway hangout – one of the city's first small bars – is in it for the long haul. Inclusivity is Helvetica's watchword. From chefs hydrating to suits celebrating the end of the working week, the bar's clientele is as varied as Helvetica's staggering whisky selection.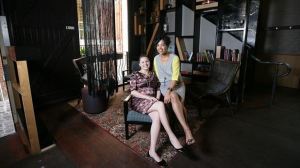 Must Winebar
519 Beaufort St, Highgate, 9328 8255
Little has changed at this modern bistro, largely because its owners got it so right when they opened. Whether you're here to sip, snack or socialise, much of Must's appeal revolves around its mammoth, nationally lauded cellar, packing everything from trophy burgundies to exclusive imports.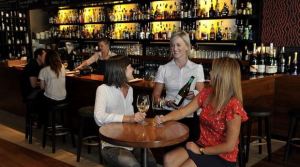 Lalla Rookh Wine Store
Lower ground, 77 St Georges Tce, city, 9325 7077
They certainly like their top drops at Lalla Rookh. So much so that they opened a dedicated wine repository for sommelier Jeremy Prus and his associates. From local cult-wines-in-waiting to hard-to-find imports, the selection is one of Perth's best. Here, the smiles are warm, the playlist has a hip-hop bent, and the inspired Italian cucina of Joel Valvasori-Pereza sweetens the deal spectacularly.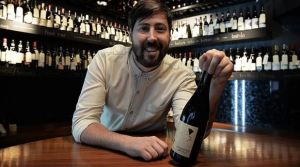 Five Bar
560 Beaufort St, Mount Lawley, 0467 534 267
This neo-pub endears itself to many. The welcome is sincere, but so too is the casual nature of the place. The cooking – delicious, comforting and Australian without being ocker – is also a draw. Ditto the drinks package, in particular, a loyal commitment to local brews and brewers. Or maybe it's just all the above. Whatever your stance, this much is certain: Five is a neighbourhood-friendly joint everyone can enjoy.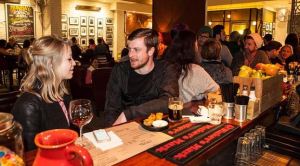 Kalgoorlie

Welcome to Beaten Track Brewery. Beaten Track Brewery brews locally made beer made right here, in Kalgoorlie-Boulder. Our aim is to supply beer enthusiasts with beer of unique and unsurpassed quality. We hope that you enjoy our beers responsibly and with the care in which we made them.
Opening Hours:
Monday to Saturday – 1:00 pm to 6:00 pm. Closed Sundays due to Liquor Restrictions. For best service, please phone ahead.
Planned closures can be found on our Facebook page.
Tastings: As part of our imposed trading licence, bookings are essential. Bookings can be made by contacting us. Due to liquor licensing restrictions we are only able to offer 6 x 100 mL tastings.
Payment Options: We can accept cash, cheque or if you are an ABN holder we can create an account for your business. Unfortunately we don't offer credit or debit card (eftpos) facilities at this time.
Latest Brews: Obama Honey Ale – 'Yes We Did'
Outlets:
Kalgoorlie
Bottles
IGA Liquor O'Connor
Peels Liquor
Tap
The Hannans Club
The Kalgoorlie Country Club
The Overland Motel
Club 151 (The Comedy Hour)
Paddy's Bar and Restaurant
Perth
Bottles
Mane Liquor
International Beer Shop
Como Liquor
Re Store Leederville
Cellarbrations Carlisle