We stand on the shoulders of giants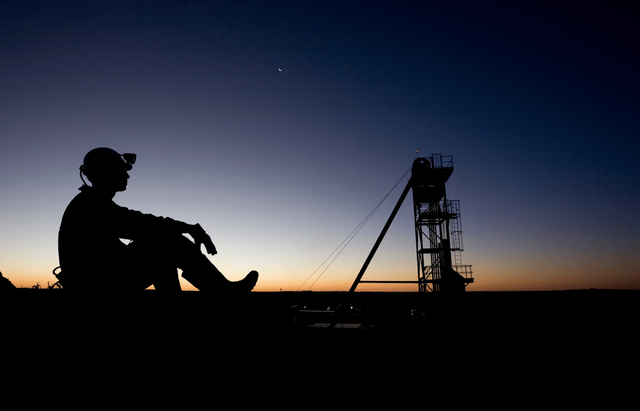 Diggers and Dealers was a great reminder that we all stand on the shoulders of those who went before us.
Last week at the conclusion of another wonderful Diggers and Dealers forum in Kalgoorlie, a colleague and I were fortunate to attend the Gala Dinner and Awards night.
There were many highlights, including the speeches by winners of the various awards.
GJ Stokes Memorial Award – Ron Sayers, Ausdrill
Digger Award – Kirkland Lake Gold
Dealer Award – Kidman Resources Ltd
Media Awards – Stuart McKinnon, The West Australian
Best Emerging Company – Metro Mining Ltd
The acceptance speech by Ron Sayers was pretty special and Ron used words like 'humbling' regularly. There was also a heavy focus on workplace culture as a key to his success.
As well as all of the outstanding and deserving awards winners, the night began with a tribute and toast to Diggers' director John Langford, who recently passed away. The theme of the tribute was one of John's contribution towards putting Diggers onto the national and then international stages, but with very little in the way of public recognition over more than 25 years.
Praise for Roy Woodall
My personal highlight also echoed these themes and that was the speech made by former Western Mining Corporation (WMC) Exploration Director, Dr Roy Woodall.
Roy was being inducted into the Kalgoorlie Boulder Walk of Fame. It recognises recipients for the contribution and significant impact their efforts have made for Kalgoorlie-Boulder, both nationally and internationally.
Roy is 87 years young and while very occasionally his voice faltered, his words were never anything other than piercingly clear in their intent: to remind us all that we stand on the shoulders of others.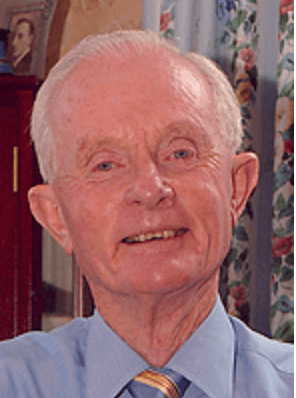 Roy paid tribute to Sir Lindsay Clark, an Australian born and bred mining man and early WMC director, who brought money and ideas from London to help kickstart WMC's use of geology to target orebodies. Roy repeatedly credited "Mr Clark" and others with their technical, leadership and entrepreneurship skills, and in particular their faith in long-term investments and methods that would eventually lead to the discovery of ore bodies that were truly world-class.
He spent a little time dwelling on how during his tenure at WMC the company assessed, modelled and eventually commercialised the bauxite deposits in Western Australia's Darling Range, eventually leading to the creation of Alcoa Australia.
He told stories about the massive nickel sulphide finds at Kambalda, because he was there, but repeatedly referred to the contribution by others. He didn't even mention the discovery of the world-class copper and uranium deposits at Roxby Downs in South Australia, also found on his watch.
We all stand on the shoulders of others
While listening to Roy's speech, I was reminded that more than thirty years earlier I was a young Mine Superintendent at the Vatukola gold mine in Fiji. At the time the mine was being operated in a joint venture between WMC and the mine's majority owner, the Emperor Gold Mining Company Ltd.
I was invited to a dinner one night in the grand Bure (or cabin) on the mine leases, hosted by the somewhat eccentric Managing Director of Emperor Gold Mines, Geoffrey Reid. Also attending were Hugh Morgan, WMC's Managing Director at the time, Roy Woodall and the local management team.
Despite what, for me, was an incredibly glamorous night, my overwhelming memory was of Roy asking me to tell him my story. I was probably 25 years old, knew next to nothing and, I guess, Roy was 56. I recounted how I came to Kambalda as a young boy with my Cornish miner father John Heather, on the 'ten pound pom' scheme.
This happened because WMC was scouring far and wide for experienced underground miners to exploit the rich Kambalda nickel deposits.
(As an aside my dad passed away seven months ago. I know many of this column's followers knew him well and so if you didn't read a little of his story when I first published it, you can do so here.)
Roy Woodall's example
I doubt very much Roy would remember me that night, but I definitely remember him being chuffed that, in some small way, his work had contributed to the great chance in life that came to me, being born in Cornwall in a decaying area, to come to Australia and to now be working on this remote mining operation in the middle of the Pacific Ocean.
Most of us get our start standing on the shoulders of others. It is humbling to remind ourselves of this from time to time. And while I am quite sure there are many others who contributed to the great success of WMC, for reminding me of the importance of crediting others and not getting ahead of yourself, Dr Roy Woodall AO, take a bow.