What do successful mining mergers and acquisitions look like?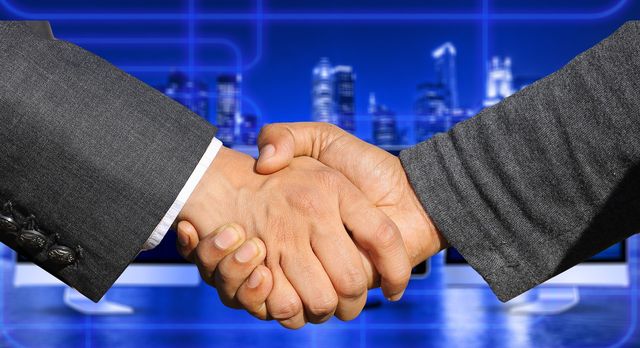 A successful mining M&A needs to demonstrate that '1+1 = more than 2', but achieving that is not as simple as it sounds. Here's why merging cultures matters.
I love that we're seeing merger and acquisition activity start to occur in the mining space.
As a recruitment and search firm, MPi is not necessarily helped by this, however as I have written before, I think it helps the mining industry by:
Freeing up quality executives from merged quality companies

Reducing the numbers of zombie companies

Forcing retirement onto some zombie board members, or better still

…

Forcing them to do more meaningful work.
The end result should be an increase in the quality of people involved with the best projects.
I wrote about this before and am sometimes criticised for my views. But after 26 years doing this work at MPi and almost 20 years before that working up to senior roles inside the mining industry, I believe my observations are backed by some experience.
Combining companies, though, is not as simple as adding an extra fleet of trucks or attaching an extra train carriage. We also have some experience in these matters having:
Sold parts of our businesses to other companies via a

work out

period

Merged our business into a publicly listed company through an IPO, then bought it back

Bought another recruitment firm and integrated it into our group.
Success with M&A needs to demonstrate that '1+1 = more than 2', but achieving that is not as simple as making 10% of the combined workforce redundant and reducing your head office rent.
Humans, that most fickle piece of machinery
To create true leverage success, you must combine the hearts, minds and motivations, and continue to extract discretionary effort from that most fickle piece of machinery, a human being.
This requires attention and it requires it very early on in a merger journey.
At MPi we recently mapped out a significant growth program and have begun to develop some more senior resources in our existing business. We're also prepared to recruit inexperienced people and 'grow them' and to bring in new people through the acquisition of other businesses.
Prepare for cultural friction
This is a lot of change, and people who have spent time in other places can challenge established cultures and cause friction with established ways of thinking.
This isn't necessarily bad, but if it isn't addressed early in a merger process, the friction will result in wasted energy from people:
Not relating to each other

Feeling as if they are pulling in opposite directions and

,

if left unchecked long enough.

.

.

Actively undermining the other side.
In extreme cases, the leverage gained from reduced overheads is more than consumed by the destruction of discretionary effort resulting from the cultural friction described above.
As part of our preparation for growth at MPi, we will be embarking on a program of 'cultural realignment' with professional external facilitators. We have recently been interviewing a series of management consultants and the overwhelming message we have been getting is that this is not achieved by simply telling people what the new culture is. It is about giving ground, and agreeing on 'the great bits that got us here' and also 'what we need now to get us there' — all with the goal of achieving a new shared vision. It requires everyone to have the opportunity to contribute so that everyone feels they own a piece of the new way.
If you don't do this, the money you seemingly saved by reducing your combined workforce by 10%, for example, will have been wasted. If the 90% of people left behind all feel they have at least 10% less buy-in, then you have gone backwards a long way.
Consider the upside
Let's say you reduce costs by 10% but the energy from a new shared bigger vision with enhanced cultural alignment sees everyone give 10% more discretionary effort; you will have created a powerhouse.
I'm an engineer, hence my reliance on the numbers to demonstrate my point. But if I'm being totally honest, I am probably also trying to prove to myself there is value accretion in the process we are about to invest in. At MPi I think we're up for it.
I sincerely trust the mining industry is as well, if we are to prove that this next round of M&A does deliver tangible shareholder value this time around.
From where I sit, a lot of the leaders of the successful mining companies of today are young enough to want to drive this next round of activity. They are also just old enough to have experienced the mistakes their bosses made in the previous round of resources M&A, when substantial shareholder value was lost.
I trust we will do it better this time around.