Which generation has the smartest and hardest workers?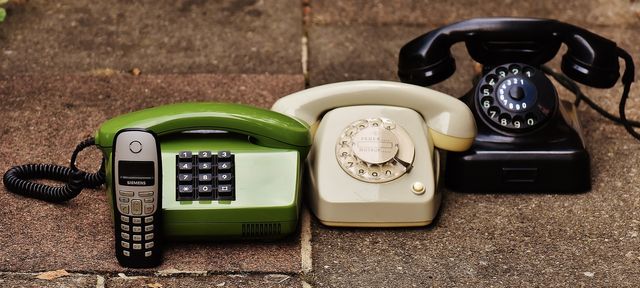 Each generation contributes differently to the workplace. So, what do those differences look like in practice?
People from different generations work differently. It makes sense: They were raised in different eras, with different technologies and experiences. So a Baby Boomer thinks and works differently than someone from Generation X, or Y, or Z.
MPi has a very active involvement with the people on our candidate database, so we're regularly talking to candidates of all different generations and experience levels. So it's easy for us to identify the "types" of candidates from each generation.

This is what we generally see:
Baby Boomers: 1940 – 1960
The candidates I speak to from this era are generally hard workers. They come with a lot of experience from their career and have great life skills. Although their experience is great and they have solid history, most skills they have accrued over their career are non-transferable to the mining industry.
However, they know how to put their head down and have grown up on traditional values, so if you have a certain way your company operates then these candidates will follow suit.
Baby Boomers are extremely hardworking and motivated by position, perks, and prestige.
As a group, baby boomers are the wealthiest, most active, and most physically fit generation.
Since they sacrificed a great deal to get where they are in their career, this workaholic generation believes that Generation X and Generation Y should pay their dues and conform to a culture of overwork.
They are clever, resourceful and strive to win.
Generation X, once dubbed the MTV Generation: 1960 – 1980
I have mixed feelings when speaking to candidates in this generation. Many Gen X people "job hop" frequently. The most common reason I see for this is they're chasing the money.
These candidates with mining experience are aware of their value, so they will play the field because, well, why not?
Individuals of this group are independent, tech-savvy, pragmatic and competent.
They tend to change jobs frequently.
If you want something done, give it to a Gen Xer. They've been self-managing from a young age.
Generation Y, also known as the Millennials: 1980 – mid 1990s
My generation. Though they don't have as much experience or as many life skills as the Baby Boomers or Gen X, they are most likely to adapt quickly to change and are able to learn a lot quicker than any other generation. They are highly skilled in software programs, and it is common to see the use of SAP, Pronto, MYOB and Microsoft Office Suite in their resumes. This generation does tend to look for long-term employment and has a solid working history.
They're frequently high maintenance, but most experts agree they have more potential than previous generations.
Millennials are adaptable and flexible, able to deal with an ever-increasing rate of change.
Gen Y is the first generation who actually can multitask effectively, as shown in recent studies.
They are beyond technology savvy — they're technology sophisticated.
This generation expects to move up rapidly. They'll stay with organisations only if they expect to attain their goals quickly.
Generation Z, identify also as Centennials: mid 1990s to mid-2010s
These guys are still finding their place in the world so their decisions are based on occasionally making mistakes and learning from them. Few I have spoken with know what path or career direction they want to take. Commonly the guys chase a trade that will set them up for life. It is also the most common generation seeking employment. Technology to them is second nature and their youthful brains are still easy to train.
The generation of technology, they were born into it.
Written communication is often not grammatically correct and sometimes may not be entirely appropriate for business.
They may need additional training and coaching in business communication and grammar.
They've grown up in a time when there's been more economic instability, so they crave more workplace security.
They're more focused on earning good wages and working in stable work environments than folks who may be a little older.
At the end of the day, each generation has great values to add to any business, no matter the sector. The decision on whom to employ is up to you.