Why reflection is over and it is NOW TIME TO DO and what THE MAGNIFICENT SEVEN can teach you ...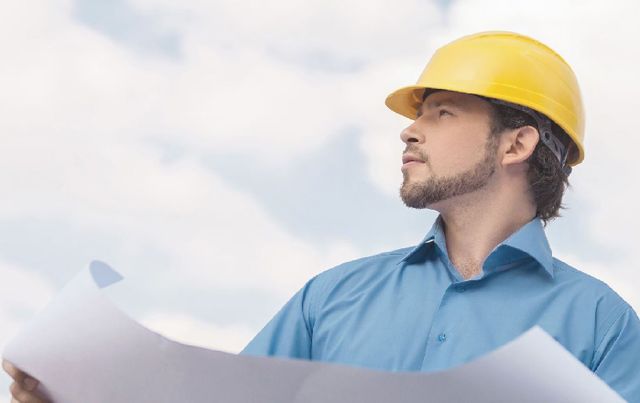 After a turbulent 2014 for many, most now need to draw a line in the sand and move ahead with positivity and a sense of purpose. So with that in mind and as a nod to the past and looking back at 85 previous editions of MPi News' we decided to reprint an article from 2000 to kick-off the New Year ... It is as relevant today as it was then.
This first appeared in MPI News in January 2000
That marvellous haze between mid-December and mid-January is when many of us allow ourselves to relax a little. We acknowledge the need to slow down and reflect on the year gone – of course before swearing before God that; "Next Year I'm going to do it all better".
Well, next year is now!
Most of you are already back at work and being driven by the ringing phone, email, the biggest problem on your desk, pretty much starting last year over again.
So how do you change this?
Some people believe that making major improvements to their lives requires making major changes to jobs or relationships - some sort of "Quantum Leap". For those that changed jobs over this period, you may think this major change will come easily, simply because of the new: Work Environment, People, Work Culture, or even a new Home that you find yourself in.
Experience though shows that much of this will soon seem like "more of the same just in a different place" if more core changes are not sought.
And of course we haven't all made these major physical changes and so it seems the same questions will continue to confront all of us that want to improve our lives.
What we can all do is focus on relatively minor changes to the way we think, our personal behaviour patterns and our own values. Even relatively small modifications to these things have the potential to leverage into quite large improvements to our effectiveness.
In the article below, the seeds of something to aim at might be found. It was discovered during one of those lazy summer weeks around a pool when you take away 10 times as much to read as you could possibly get through (at least most of it is on an electronic reader now!) It's a marvelous piece aimed at people in business, but containing gems that could be put into action by anyone who aspires to improve and achieve.
Acknowledgment to the IBS Magazine – Editor David Koch, December 1998, entitled "What The Magnificent Seven Taught Me"
IBS profiled some remarkable stories of people who started with next to nothing and created successful businesses. The lessons though could be well learned and apply equally to making a successful career and one that is filled with energy, enthusiasm and increasing opportunity.
1. Passion
This separates successful business people from those that plod along. Passion to
produce the best, to succeed and to grow. For those of you starting something new this year, the passion is quite easy to maintain at the start (as it is with a new business) but it is those of us who can maintain this passion, despite the daily grind, that will tend to lead other people better and be far more creative.
Passion is drive, energy, enthusiasm for what you do, excitement, belief in the future – all things that inspire others to follow. And perhaps there is still a bit of truth in the corny old phrase "if you don't have it today then fake it for a while!"
2. Learn From Failures
So many successful people have at some time "gone to the brink and back" and in some cases gone over – but come back again!
*Failure does not include ripping people off, skipping town on your creditors or doing anything that would be seen by the majority to lack a sound moral basis.
Failure can truly be something to be admired – as long as you learn from it, develop into a better person and do it better next time. Invariably the experience toughens people up and sharpens the focus and highlights weaknesses which can be addressed and avoided in the future.
3. Be A Team Builder
Studies reveal the riskiest time for any business is the first two years, or after that, year seven. The first two because this is when the venture is moving from "non – existence" to "reality". The seventh because this is the point by which most owners have driven themselves into the ground and are ready to say "I've had enough". To move beyond this stage a successful business owner (no matter how driven, autocratic, self confident or gutsy they are) will soon realise they are required to build, motivate and drive a successful team of other people.
Coping with growth in a business or a bigger job means coping with a dependence upon others for support and realising that there is a limit to your own time and talents.
4. Stick To What You Do Best
This point has become obvious to most business people as the lessons of the 80's have been absorbed. Many people became so confident of their ability to create success in their chosen field of endeavour that they transferred that belief to numerous other areas and started several new diversified divisions. Success can come this way for some, but research is showing that for most of us, sticking reasonably close to our core strengths and developing superior knowledge and understanding in a chosen field will yield greater leverage and results over time.
So what do these lessons mean if you're building a career?
Be careful as to how you structure that career in the early stages. YES, gather a good broad cross section of experience that makes you a "well grounded employee". BUT, beware you don't spend your first 10 years, effectively starting five very different, two year careers! At the end of that period most people assessing your work history will have difficulty ascertaining exactly what it is you're good at. Perhaps if your ultimate goal is to move into a consulting business, then gathering broad experience is an important strategy, but be careful not to start the process of diversification too early. Some of the greatest lessons we all can learn, will only come from having started a job, put our stamp on it, developed things our way and then hung around long enough to see the results of what we did a year or two before - good results and bad results!
We trust you find some thoughts here to inspire you directly or to aim at – a lighthouse perhaps - to start this year off in a direction of personal improvement and change.
The results will be gauged in the way you feel when raising your first glass to toast the New Year on 1st January 2016.
Take charge of what you can and have a ripper 2015!