Is it time to take risks with your mining recruitment?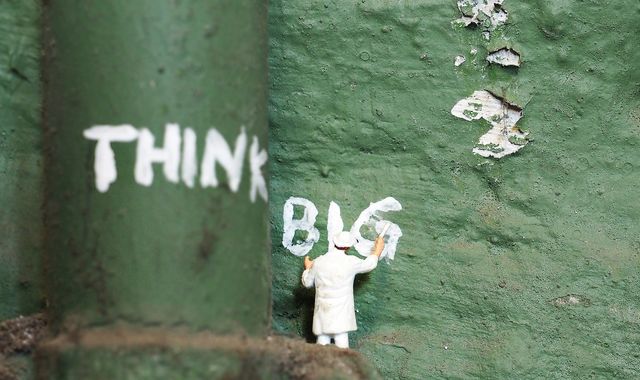 Is it time to take risks with your mining recruitment? Here's how to cast the net for better candidate talent.
With some 20,000 mining jobs predicted to open by next financial year, it would be fair for recruiters and HR professionals in the industry to feel a little anxious about being able to find the right person for the job.
It is already a competitive market, with salaries and perks on the rise in an attempt to secure the best talent. But what happens when the skilled talent runs out? What's a recruiter to do?
Time to take risks
Recently, Shortlist published an interesting article (paywall) about recruiters needing to cast the net wider to get better, more innovative staff.
While the article is talking about all industries, it is particularly pertinent for mining recruitment at the moment. As the skills shortage takes hold, it's time for mining companies and their recruiters to cast the net wider to get the best candidates for the job.
In a year-long study examining the diversity and inclusion practices in 42 government, not-for-profit and private sector workplaces across the country, Diversity First managing director, Theanna Kiaos, found that recruiters and line managers are failing to take risks when short-listing and hiring "non-traditional" candidates.
The core findings were:
Outdated hiring practices based on "superficial" candidate characteristics are still prevalent and are producing homogeneous, non-innovative teams

Failing to cast the net wider leads to hiring the same type of candidate over and over again

Recruiters need to look beyond superficial characteristics to instead look for untapped potential.
FURTHER READING: How to streamline your recruitment process
What can you do to encourage risk-taking in your recruitment process?
This tendency to make "safe" hires doesn't only happen at the recruitment level. It often comes from hiring managers. Recruiters and hiring managers need to make a concerted effort then to change the steps they usually take. This can be done by:
Education
Recruiters and hiring managers will need to educate the business about the current recruitment landscape in mining and reinforce that it will be everyone's responsibility to take more risks in their candidate search if they want to make all of the hires they need.
Job descriptions
When creating job descriptions, recruiters and hiring managers should think more broadly and "outside the box". Think of what other skills or industry experience could translate well. Avoid listing criteria that will only hamstring you into hiring the same people over and over. This helps you avoid this internally and also helps you to attract a more diverse candidate base when advertising online without the "traditional" criteria.
Interview process - Interviewees
Rather than always having the same hiring manager and the same recruiter performing interviews (creating the same results), put together a panel of diverse employees from different backgrounds and different areas of the business. This will help to get new perspectives so you can make riskier (but more rewarding) decisions.
FURTHER READING: The hardest jobs to fill in mining right now
Interview process - What to look for
Give candidates the opportunity to talk about why they think they're suitable for the role and look for their deep-level character attributes. Qualities like honesty, integrity, reliability and performance consistency. Also, consider their untapped potential.
Assess your internal culture
Kiasos suggests that many companies are providing unconscious bias training and will need to do a thorough diagnostic evaluation of their recruitment and culture to ensure the business is welcoming of a diverse workforce.
"If you don't understand the insights and the experiences and the cultural stories within your organisation, then you have no way to rectify that, no matter how much unconscious bias training you do," Kiaos says.
A great piece of advice was that recruiters should actively look for resilience in candidates. Many of the individuals who are knocked back in interview processes are often the most resilient, due to being the type of person who is used to getting knocked back, getting back up again, and pressing forward. It's a quality with tremendous potential that is often overlooked.
Attracting staff for mining jobs is already tricky. For help identifying untapped potential, get in touch with the mining employment experts at MPi. Find out more about our recruitment services here.
Stephanie O'Brien
Mining People International