Mining & health: why wellbeing is everyone's responsibility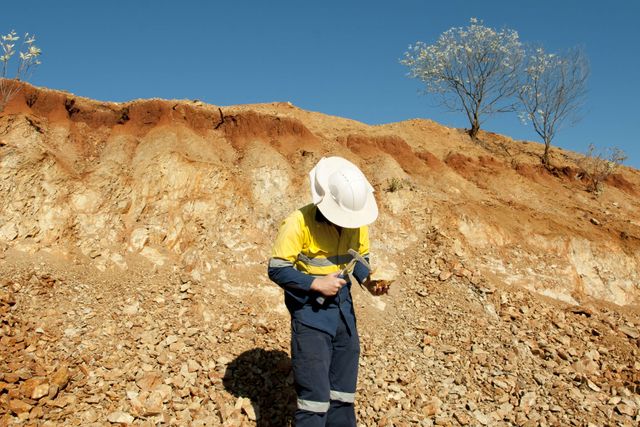 The benefits of a healthy, supported workforce are well researched. Here's how that could look in mining.
Have we really progressed to a point where companies are responsible for the total wellbeing of employees? Is this a bit like everyone should win a prize at the school sports carnival?
As someone who did FIFO for several years and grew up in a country town, I am fully supportive of every health, safety and wellbeing initiative rolled out to people working away. That includes FIFO, offshore, expat, those on deployment, or people living in towns without access to the facilities on offer in the city.
But in the cities where we go home each day, are we blurring the lines between the responsibility of the employee and the responsibility of the employer?
Is it up to an employer to provide healthy snacks to employees who drive past a supermarket every day? Is it up to an employer to provide employees with lifestyle education or social support structures when they have access to professionals who can assist if they so choose?
FURTHER READING: How to retain staff in the mining industry
The benefits of a healthy, supported workforce are well-researched.
They include lower absenteeism, decreased presenteeism, increased productivity, happier employees, improved engagement, lower turnover and greater employee satisfaction. All are positive outcomes for the introduction of a wellbeing program,
What might a healthy mining workforce program look like?
As this article from Forbes states, a wellness program needs to recognise all aspects of an employee's health and wellbeing.
"To be successful, workplace wellness programs must take a holistic approach to wellness. This means your program needs to recognize all areas of your employees' health and wellbeing, including physical, financial, emotional and social wellness. Be sure to provide education and resources that cover all aspects of health and wellness."
Will the responsibility for wellness and wellbeing fall to managers and supervisors in the field? Or will OHS evolve to include wellbeing? Will we see new positions created to ensure employees in all workplaces are supported? We're all familiar with the duty of care, however some states in Australia have yet to include psychological health into WHS Acts.
Some organisations have surveyed their employees to identify key requirements; others have examined what other organisations, sites and business are implementing.
For some companies, providing programs to cover all areas of employees' physical, financial, emotional and social wellness potentially falls in the too hard basket. Not having enough time, resources or people to develop, implement and manage a program are common reasons given for not providing these services. An alternative is to provide access to Employee Assistance Programs, online support organisations and resources.
FURTHER READING: Why it's important to hire people who fit your culture
Resources are available to tailor healthy workplace practices
In Western Australia, Healthier Workplace WA is one such resource. It is a free state government-funded initiative. We're adding this to our wellbeing page.
One thing is for certain; companies with policies encompassing health and wellbeing — with employees that embrace them — will become better places to work regardless of their working location.
Mining People International has more than 23 years' specialist experience helping mining companies with their HR services. Find out more about our HR consulting services here or get in touch today.