8 tips to ensure a successful mining job application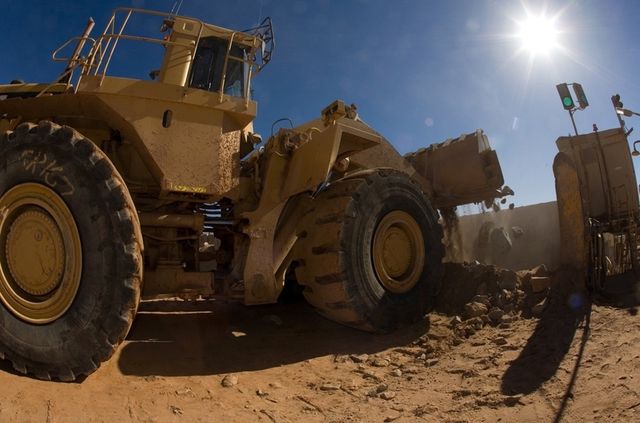 How do you make your application for a mining job stand out from the rest of the pack? Follow these eight tips for a successful mining employment application.
How do you make your application for a mining job stand out from the rest of the pack?
Candidates may be in high demand in the Australian mining industry right now, but that's no reason not to put your best foot forward during the application process.
Standing out from the crowd is about more than a killer resume (although it is also essential, and we have some tips for resumes here). It's about making the extra effort to shine throughout the process.
Many people send out their resumes in bulk, cross their fingers and hope for the best, assuming they'll land one job or another given the current skills shortage. But adding a little extra detail and attention to your application can help ensure you don't just get any old job, but land the job of your dreams.
Follow these eight tips for a successful mining employment application.
1. Read the advertisement carefully
The first step to making an impression is showing that you have read and clearly understood the advertisement. You do that by tailoring the answers on your application to match the criteria listed.
Specifically address any skills listed in the job criteria that you either lack or make you a superstar candidate. This shows the recruiter and the mining company that you have taken a bit of time on your application, which shows that you're keen.
2. Answer all questions on the application
Similarly, be sure to answer all the questions requested by the hiring company or recruiter. When you don't, it sends a very clear signal that you don't care enough to be thorough. This is going to have a negative effect on your application because, even in a skills shortage, every mining company wants to employ thorough, enthusiastic, engaged and diligent people.
RELATED: Is exaggerating on your job application cheating
3. Research the employer
Speaking of diligence, doing a little extra due diligence by researching the company you're applying to can help you learn quite a few things that will help boost your application to the top of the pile.
For example, do they use a system that you have worked with before, or require a specialisation that you also have? Mention this on your application.
You can do a lot of this research online but if you know someone who already works at the company, get in touch and pick their brains. They will also have tips and advice around the company culture that you can weave into your application.
4. Tailor your cover letter or "about me" section
We mentioned earlier the importance of tailoring your application. The cover letter is another opportunity to do that, while also showing a little of your personality and values.
Use the information you've gleaned from the advertisement and through your research into the employer and tailor your cover letter to highlight the skills and traits you have that they want.
RELATED: 7 tips for writing a cover letter for a mining job
5. Be concise
Even in a skills shortage, mining companies have lots of applications to go through for each job advertised. Make yours stand out from the waffle by being short and snappy (while still being informative).
The recruiters will appreciate that you've been mindful of their time and it will also give your application maximum impact.
So, give your application an edit before you send it. If anything you've written is not communicating something that is valuable for the employer to know, get rid of it. That includes longwinded stories that lead to an explanation.
6. Match their language
Different mining companies often use different names, titles or keywords to talk about the same thing. Frustrating, perhaps, but it's reality.
It's really important that you pay attention to the language a company is using in their advertisement and in the questions they're asking. You need to match this language throughout your application. This ensures the hiring manager can easily see that you match what they're looking for but, in particular, it ensure you pop up in the results if they're doing an automated keyword search (which happens a lot).
RELATED: How to clean up your LinkedIn profile (and get a job)
7. Select your references carefully
Are you always using the same references for every job application? Instead, select the references that are the most appropriate to the role for which you are applying.
For example, if you are applying for a management role, use references who can attest to your management capabilities. The same rule applies if you're going for a job that uses a special piece of equipment: select a reference who can attest to your abilities operating that particular machine.
8. Do a final quality check before you hit send
Read your mining job application over few times before you hit send. Check that it reads well and check for grammar and spelling mistakes. Put it through a system like Grammarly to make sure nothing is overlooked.
Mining employment processes don't have to be daunting. Taking a little extra time will help you feel confident about what you are submitting and, in turn, it will show the mining recruitment consultant that you are serious about the application.
If you have new experiences or changed your contact details, make sure to update your jobseeker profile to ensure we can get in touch with you when the right opportunity comes along.
Dan Hatch
Mining People International