Quarterly market update: resilience and balancing priorities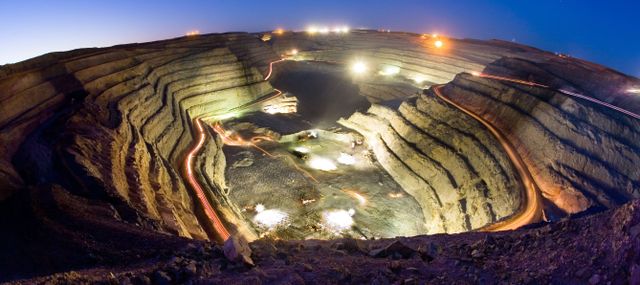 July Quarterly Update: Coronavirus turned life on its head but there is still plenty for the mining industry to be positive about.
Wow. What a year 2020 has turned out to be.
In January we started this update with praise for the countless members of communities across Australia who were giving their time and effort to battle devastating bushfires.
We wrote: "We know what it's like working long hours in the mining industry; however, what these people have done is nothing short of herculean."
In July 2020, the same respect goes to our similarly tireless healthcare professionals. In fact, here in WA, most sandgropers should also be proud for the way we have banded together to get through Covid (barring those who bought more than 20 toilet paper rolls at any one time).
But, back to mining, and in my 31-year working history I've never seen anything like this.
The GFC and recent mining downturn were bloody hard. But the complexity of this health and economic crisis has seen us have more than 100 days where our business plan has changed pretty much every single day — and, of course, working with more than 50 clients has meant we needed slight plan variations for each of them.
Let's be thankful
Life has been turned on its head, everything has changed, and it changed overnight: What's to be thankful about?
Two simple things: We live in Australia and we work in the mining industry.
The positives of Covid
But there were also some positives to come out of this terrible situation:
We pushed technology to the limits and mostly it didn't break
Meetings moved to video calls and largely became shorter in length (at least saving travel time), giving us more time to do our core responsibilities
Overnight we demonstrated (where applicable) that working from home can work, or we can make it work
We found more efficient ways of doing things
Lots of people spent more quality time with their households and we finally put down our phones and actually talked, did puzzles, showed the kids that the 70s, 80s and 90s had super cool music.
The mental resolve of humans
Demonstrating how tough we are, most people took the roster changes in their stride. I know of people who worked away from their family and friends for more than 100 days. They did this with an end in mind and knowing it would pass. People working from home found themselves working longer than "nine to five" and, actually, felt good about it because at least they still had a job.
What a fine balancing beam the industry walks on
Touch wood, the industry has come through relatively unscathed. There hasn't been an outbreak on a mine site in Australia. I know each company had a plan but thank God we didn't have to use them as, economically speaking, I am not too sure how WA would have fared. But the WA hard border (which personally I fully support) has put pressure on a candidate market already short on supply. That said, we are making it through.
More than 25 years and still swinging
Lastly, I wanted to say thank you to three important groups of people: our wonderful MPi employees, our internal and temporary teams and, of course, our clients. Over the last six months you have all been amazing to work with.
Internally, we had one conversation and a map of what this crisis could look like for us. It acknowledged we were going to be in for a tough journey and that each staff member could not afford to drop their efficiency by 10%. That was the one and only time a crucial conversation was needed. Everyone did what was needed. As a manager, that made the journey a little easier.
To our external staff and the guys and girls out in the field: most of you surrendered something to get through this. Whether it was your personal life, your time with family, not seeing your children because your new roster didn't align with your shared custody arrangements for 12 weeks. Your sacrifices are duly noted and appreciated.
Finally, to our clients: thank you for trusting us. Whether that was for a rapid response to get G2G passes in order, or a rapid ramp-up because 10 of your employees were east coast-based, thank you for the trust you placed in us and for pushing us to deliver the high standard of service you have come to expect.
Here's hoping the next update will be nothing but positives. Hopefully, I will be able to talk about an over-supply of toilet paper, Uncle Marko giving permission for everyone to use his name to grab a free beer, and the commodity prices of all minerals going through the roof!
Mining People International has more than 25 years' specialist experience helping mining companies find the best candidates across every job category. Find out more here or get in touch today.
Shane Moore
General Manager - Client Services & Major Project Delivery
Mining People International