This Mining Life: Emerald, QLD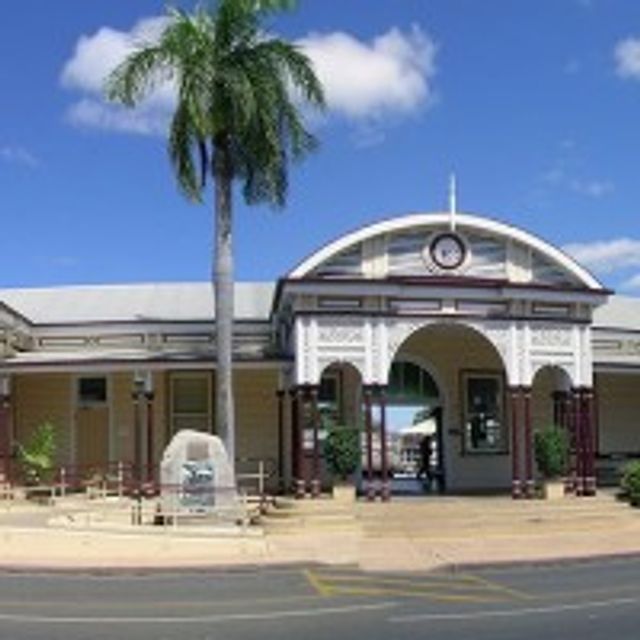 With revenue of more than $200 billion dollars in 2011/12, a workforce of around 250,000 people and annual growth of 8% over the last five years, the mining industry is a huge, vital and a diverse part of the Australian economy.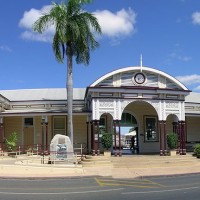 With revenue of more than $200 billion dollars in 2011/12, a workforce of around 250,000 people, and annual growth of 8% over the last five years, the mining industry is a huge, vital and a diverse part of the Australian economy.
In a new series of MPi LIFE posts, we're going to take a closer look at what it's like to work, live and play in the mining industry around this vast country. To kick off, let's start in Queensland's highly productive Bowen Basin region, and the town of Emerald.
The Emerald City
Almost on the Tropic of Capricorn, Emerald is part of the thriving Bowen Basin mining region of Central Queensland. Established in 1879 as a base for a regional rail link from the coast to the fertile central highlands, Emerald has a great sub-tropical climate, with an average temperature of nearly 30 degrees. The town has grown to around 13,000 people, and it's the business hub for the Central Highlands area. It offers a relaxed lifestyle, plenty of rewarding work, and beautiful nearby natural attractions.
Staying in touch
Emerald is 883 km northwest of Brisbane and 270 km west of Rockhampton. There are daily flights to Brisbane from the small but busy airport. You can also fly out of Rockhampton to Brisbane, Gladstone, Mackay, Townsville, Cairns and Sydney.
In terms of working in the Basin but not living in Emerald itself, companies are increasingly offering bus options from regional centres like Rockhampton (2.5 hours), and Mackay or Townsville (both 5.5 hours).
Work
If you're at all worried about running out of work, the Bowen Basin covers more than 60,000 square kilometres and holds Australia's largest coal reserves. There are seven major coal mines in the area, and 34 operational mines that altogether extract around 100 million tonnes of coal per year. The big names like BHP Billiton, Rio Tinto and Sedgman are all there.
And if you tire of working with coal, you could always try your hand at sapphire mining! The sapphire fields to Emerald's west are the largest in the southern hemisphere.
Life
Emerald is a thriving regional town, with plenty of major retailers, monthly markets, a modern hospital and lots of allied health professionals. For the kids, there are half a dozen private or public primary schools, as well as three secondary schools. If the children are almost grown, or if you feel like topping up your credentials, Central Queensland University has a campus in town, and a regional TAFE and the Australian Agricultural College is nearby.
Balance
As part of the Central Highlands, Emerald and its surrounds offer a fantastic outdoor lifestyle, with swimming, fishing, water skiing, boating, bushwalking and camping. Lake Maraboon, held back by the huge Fairbairn Dam, holds more water when full than Sydney Harbour. Speaking of fish, the various rivers, weirs and dams in the district stock barramundi, saratoga, yellowbelly, golden perch, jewfish, silver bream, cod and redclaw – if you can catch them.
All the traditional sports like golf, tennis, rugby and soccer are well catered for, and I'm told touch football is very popular in the area, with plenty of work-based leagues and teams.
If you want to be a cowboy (and who doesn't), there are also local pony clubs (well, perhaps the kids want to be cowboys) as well as outback race meetings and a busy rodeo circuit.
However, if you have a more artistic nature, there are great photography opportunities, art galleries, regular touring theatre events, beautiful locally mined and crafted jewellery, and a well-known multicultural festival.
Further afield
In terms of things to do in your spare time, there are eight great tourist drives in the area, according to the Central Highlands Development Corporation. You'll find some of Australia's most productive agricultural land, historic gold mining towns, natural sandstone escarpments, white-water rivers on the Buckland Tableland, and spectacular, rugged gorges.
If you want to leave the car behind for a few days, the Spirit of the Outback train travels twice a week from Rockhampton to Longreach via Emerald.
And the coast is close by, relatively speaking, with just a three-hour drive to Rockhampton and Yeppoon. Of course, once you get there, the Whitsundays are just offshore, as well as the southern tip of the Great Barrier Reef.
Opportunities abound
Whether you're already in the Emerald district, or whether you're thinking of trying your luck in this part of the mining industry, opportunities for work, relaxation and a balanced family life abound.
This article was contributed by Adam Finlay from The Feisty Empire. Any comments or feedback directed to Adam can be sent to life@miningpeople.com.au .