Revealed: Australia's favourite mining roster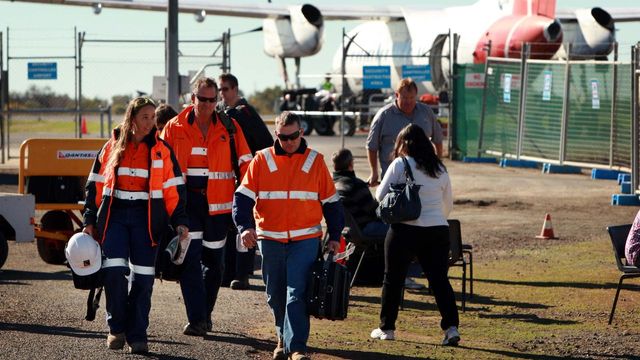 Almost 700 Australian miners took part in a poll asking what their favourite roster was and why. Here's what they said.
Australia's mining industry workers have spoken and they have a new favourite roster.
Just shy of 700 people took part in Mining People's latest monthly poll, where we revisited a question we last asked in September 2017: what is your preferred work roster?
Back then the answer was 8 days on, 6 days off, with 30% of respondents saying it was their preferred roster. But last month, to reflect changes in the industry (brought about by coronavirus), we updated the list of roster options we gave FIFO workers to choose from. It included 14 days on, 14 days off — which pipped the 8/6 roster at the post by a full four percentage points.
Here's how the results washed out:
| | |
| --- | --- |
| Roster | Vote share |
| FIFO – 4 days on, 3 days off | 6% |
| FIFO – 8 days on, 6 days off | 27% |
| FIFO – 14 days on, 14 days off | 31% |
| FIFO – 12 days on, 9 days off | 8% |
| FIFO – 2 weeks on, 1 week off | 21% |
| Residential (home every night) | 8% |
In short, the 14:14 is really popular with mining industry employees.
Why is the 14/14 roster so popular?
We also asked respondents why they liked their preferred roster. It's perhaps no surprise that the top reason the 14/14 roster is so popular (and by some margin) is because it provides a good balance between time at work and time at home.
The other top reasons given were all related:
It allows me to

maximise

time at

home

It's the roster that best suits my family's

needs

It provides a long break between away swings.
Motivations for favourite roster choice
In fact, across all the roster options the top reason mining industry employees gave for their roster preference was the balance between time at work and time at home.
Here's what the results found:
| | |
| --- | --- |
| It provides a good balance between time at work and at home | 30% |
| The amount of travel is good for me | 8% |
| It allows me to maximise time at home | 14% |
| It provides long breaks between away swings | 9% |
| It's the best roster for my family's needs | 16% |
| It allows me to earn the salary I want | 10% |
| I normally commute between states and/or overseas | 5% |
| It pays for my lifestyle | 7% |
What the results tell us
Should we really be surprised that our survey found a balanced-time roster with long swings to be Australia's most popular mining roster?
Well, yes and no.
On the one hand, it's no surprise that mining employees like long home swings – and for all the obvious reasons.
But we also know that even-time rosters, like 14:14 (2190 hours per year), reduce an employee's potential salary by around a quarter (because they're spending much less time onsite in a year than, say, a 14:7 (2920 hours per year) roster). Clearly, for many mine workers, the opportunity cost of a long even-time roster which allows for a greater work-life balance is worth it.
Yet as recently as February 2021 another MPi poll found just 13% of mining industry employees prioritised work-life balance when searching for their next mining opportunity, while 43% prioritised salary and 40% prioritised career development.
How do we reconcile this? Well, five years earlier, in August 2016, 47% of mine workers were prioritising work-life balance in their job search. It's slipping down the priority list.
So, it's just possible the industry is getting the balance right, and the popularity of 14:14 rosters, and the reasons behind it, demonstrate that.
If you are looking for deep insights into the mining markets and would like MPi to conduct some targeted industry research on your behalf, then please email us.
Dan Hatch
Mining People International