How to secure an admin, HR or supply job in mining right now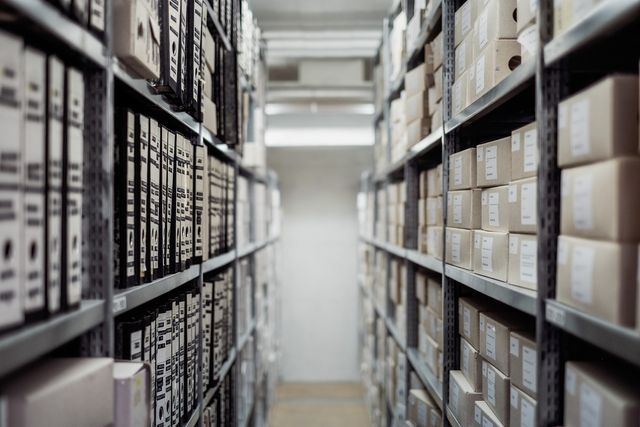 What is the job situation like for administration, HR and supply roles in the Australian mining industry right now?
If you're looking for an administration, human resources or supply jobs in the Australian mining industry right now, you're probably wondering what impact coronavirus has had on your chances of success.
The picture, to put it frankly, is mixed. Whereas mining was experiencing a skills shortage across many job areas before the pandemic, COVID-19 saw many companies reduce the size of their teams.
Many workers were furloughed or had their hours reduced. Many have since been made redundant. As so often happens in these economic situations, administration jobs were among the first to go.
But that doesn't mean it's time to give up searching. According to Patricia Otto — Mining People's Consultant of Business Services for Supply, Administration and Human Resources — mining companies are well aware that coronavirus job losses mean a lot of very skilled and qualified people are looking for new positions.
"It's actually a really good time to recruit," Patricia said.
So how do jobseekers looking for supply, administration or human resources roles in mining companies give themselves the best chance of catching the eye of a mining industry recruiter?
Patricia said it's not just about the skills a person has (like a working knowledge of SAP or INX); it's also about their qualities.
Here are four qualities Patricia said make candidates most attractive to mining companies, especially in the current climate.
Flexibility
A willingness to be flexible and demonstrating the ability to adapt to changes easily , is always helpful to a candidate's employment prospects. Patricia said mining companies are looking for flexibility because it allows them to shift their resources around when and where they're needed — which is particularly important right now.
"Flexibility is always required because rosters do sometimes change due to operational requirements, whether it's thanks to coronavirus or it's just what the site needs," Patricia said.
READ MORE: Coronavirus and roster changes
Perseverance
While mining companies are still operating through coronavirus, it has changed the way things are done. Rosters have changed considerably, for example. Can you show you're able to stick with it, even when the going gets tough?
"It's always easy to work for a company when everything's going well and when money's coming in, but as soon as you start to worry about your job, a lot of people tend to jump ship," Patricia said.
Reliability
"We love candidates who stick to their word," Patricia said, "people who make a commitment and it really is a self-commitment."
Remarkably, it's all too common that candidates put their names forward for a job and then disappear. It's not a quality that endears these individual jobseekers to either recruiters or mining companies. Nor is it a great way to get a job!
Competence
One of the big things mining companies want to ensure before taking on any new employee is that the person's skills are up to date. While recruiters do their best to ensure this is the case by checking references and vetting candidates, sometimes when a person gets to site their skills aren't quite up to scratch. So, make sure you only outline the skills and abilities on your resumes that you are truly competent in.
In the current economic climate, upskilling a new employee or starting the recruitment process all over again is not the kind of expense many mining companies would appreciate.
Think about your competencies and how you can demonstrate them on your application.
READ MORE: How to clean up your LinkedIn profile (and get a mining job)
Are there many vacancies for stores, administration and HR jobs right now?
Being able to demonstrate the above qualities will give you the best possible chance of securing one of the available jobs in supply, administration or human resources in the Australian mining industry. But, how many jobs are actually available?
Patricia said the news for those with stores/warehouse experience is good.
"There is definitely work out there at the moment," she said. "Warehouses didn't stop because of coronavirus; they just kept going. Some may have reduced numbers, but not to a large extent."
The news isn't quite so positive for administration and HR roles.
"Administration is still fairly tight" she said. "We are seeing a significant upswing in the commercial area in company head offices. People who work in head offices have mostly returned and recruitment for Perth-based roles has picked up."
At this stage there are very few mining HR jobs available, but candidates can give themselves the best possible chance of securing one by demonstrating specific experience in the mining or service/supply sectors that pertain to the mining industry.
Keen to know about any mining jobs that might be perfect for you, as soon as they come up? Sign up for our free job alerts service.
Dan Hatch
Mining People International