Recruiters need to lift their game.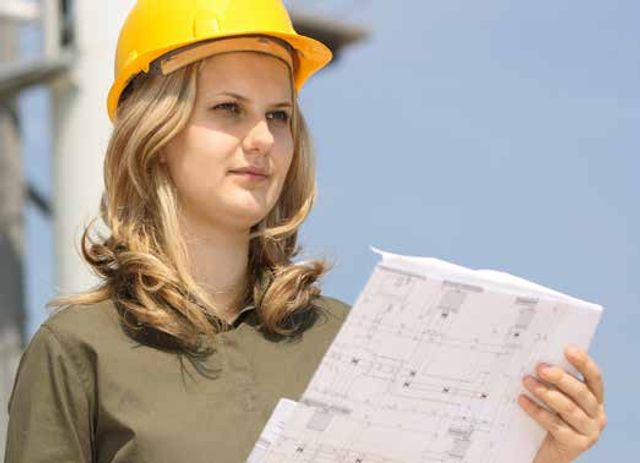 How employers can (and need to) help and a final word to candidates.
Some things need to be said despite the risks
I am sick of listening to a constant stream of negative messages because the actions of a few, sometimes rub off on the rest of us.
I am sick of hearing from employers, things like:
We're getting deluged with unsolicited CV's
We receive constant emails from recruiters that we have no relationship with
We're going to use social media to do all our own recruiting.
And so on…
So my message to all recruiters is simple. Lift your game or leave!
If you joined recruiting to make a fast buck with no responsibility and the only way you find out that your service is no good, is by having to continually find new clients (because the old ones don't come back) then I can think of another industry you are far better suited to!
If fast money is your over-riding driver you are going to be disappointed. The industry is professionalising and standards, compliance and entry costs are all also rising.
More specifically, if you think recruiting in the 'super lucrative mining space' is just the ticket then think of this:
Mining usually leads the economic cycles. Most generic industrial businesses are affected by a slow burn of economic and industrial cycles with things picking up and declining gradually. If you supply services to those sectors you can usually see the cycles coming and therefore plan for them, unless you live under a rock and your only reading material is Facebook!
Mining is different - it is usually great or bad, with short time spans between and is therefore much harder to plan for.
Lastly, about the only thing Mining, Mineral Processing and Metamorphic have in common, is an "M". They are not the same thing. You are going to have to invest in knowing more than just recruiting and search if you are going to be accepted and deliver sustained success.
I am not talking down mining recruitment but I am saying enter with a reasonable time frame in mind, say 5-10 years minimum to avoid becoming despised as a fast money chasing, resume flicker!
Take a longer term professional view and invest in education about Sales, Recruitment and Search, but also get serious about the industry you are servicing or get out.
How clients, employers (and internal recruiters) can help.
Let me acknowledge the risk here. Some employers and clients or potential clients of MPi, might take offence or conclude that I am blaming them.
I have 37 years experience working IN the mining industry as a senior manager and servicing it as a technical consultant. More recently (the last 17) as a recruitment consultant and executive talent finder. This experience tells me you get what you pay for. If you accept low standards of behaviour or even worse encourage them, or pay the lowest price, then you will get a proportionate result.
I don't mean to say that every user of any service should purchase the most expensive package. That would be like saying that everyone should buy a Mercedes Benz.
I simply mean that we all choose and are responsible for those choices and that paying the lowest price and encouraging poor behaviours from your suppliers, but simultaneously expecting a high end result, is surely misguided.
So what can you do?
Firstly stop waging war and accept that the recruitment industry will not be killed off by social media.
Fifteen years ago many felt job boards would kill the recruiting industry (they did not) and it won't happen here.
Smart managers know this but some (and usually those whose only experience is with poor recruiters) don't know it and think that they can employ a 22 year old graduate / social media nut and all their recruitment worries are taken care of – they are not. As an employer you need to know that some of those people could damage your company's brand way faster than a poor external recruiter ever will!
Secondly, if you are an internal recruiter avoid acting poorly towards external recruiters. When the time comes to look for your next role, you will likely not be well represented. If you don't like the service you are getting just stop using them and go somewhere else. It's their loss – why even bother to waste your time educating them about what you don't like.
In the same way that you interview candidates, when selecting an external recruiter ask:
Is your organisation a member of a professional industry body?
In Australia and New Zealand this is the Recruitment and Consulting Services Association of Australia and New Zealand (RCSA).
Whether or not they are a member, ask if they have a values statement.
We do. It is called the "MPi Promise". Please have a read of it on the back of this newsletter.
Do you seek customer feedback from both customer groups – clients and candidates? What do the results say?
How long have you been in business?
How many staff do you have? How many have been with the business for more than 5 years and how many more than 10 years?
Do you gain the permission of every candidate, prior to submitting CV's to a client, on every occasion?
How do you access the passive candidate market? What can you do for me that I cannot do for myself?
I answer question 7 for MPi as follows:
a) We have active social media profiles.
b) We have our own proprietary job board and we advertise on it. We don't rely exclusively on posting vacancies to generic job boards.
c) We have 4 separate publications that communicate constantly with and add value to, our candidate and client base.
d) We have automated Job Alert programs.
e) We have trusted, expert recruitment Consultants who work with 1-2 disciplines only and as a result are trusted advisors of a highly niched candidate base who come to them because they are independent.
f) We have a database with 100,000 names that can be searched in seconds.
I could go on but some of them are trade secrets!
The 7 questions above are probably (more than) enough. If recruiters can't answer positively to all or most, they will generally squirm in their seats after the 2nd question. Usually you don't even need to get the answers – simply asking the questions is enough!
Some other things users of recruitment services can do:
Avoid making every recruitment assignment a race by briefing 10 recruiters with a poor job brief. If you do, this is what happens:
They know they are up against 9 other companies, some of whom they know won't operate to the same standards and therefore it becomes all about SPEED and QUANTITY.
I am not saying speed and quantity are not important, but I would ask you to consider that if you fill every position in your company with candidates who are:
Available with one day's notice
Prepared to submit to 3 months probation
Just happened to be trolling a generic job board that night and
Were happy to be put forward to jobs and employers without being told...
Then you need to take responsibility for delivering your company a poorer quality workforce than was necessary.
Yes you will fill every vacancy and yes your internal recruiter might look like a hero, but some of the best candidates in the market will never have been spoken to about your role. Consequently many of your most important positions will be filled by people who have a higher potential to make a $1,000,000 mistake every month they work for you, or, to retard the growth of your business by considerably larger values!
A final word to candidates.
Some candidates are telling us that some clients are being unreasonably tough, delaying job applications and making, but then withdrawing offers. Our view on this is yes sure, there are a few employers out there with inexperienced internal recruiters who have never seen a period like this and don't believe they should get back to people and don't appreciate they are dealing with people's livelihoods in what can be a very unsettling time for them.
However, our experience is that these employers are in the minority and if you deal with an organisation such as MPi, we will actively steer you away from them.
If you are not dealing with MPi for your latest job hunt then our advice to you is to not respond by acting similarly!
Don't say "well if they can act like that to me, I'll act like a renegade as well..."
We have seen some appalling abuse directed at our staff in recent times from angry unsuccessful candidates. Being frustrated is one thing but making it personal does not help you.
The other hard truth here of course is some of you probably deserve what you're getting now as when times were good, you played one job offer against another, declined offers after accepting, scheduled then simply did not turn up for interviews!
This just makes matters worse, encourages more poor behaviour and potentially leaves your name tarnished. We have counselled candidates (and we reiterate that advice here), that just because the demand/supply balance may have shifted back in favour of employers at the moment, that will eventually again return to a more balanced state where good people will again have choices.
So, that's our latest market update and I don't think we missed anyone. I (regretfully) expect we'll have upset some people, sincerely without ever intending to. It is a difficult period, we acknowledge that and so please feel free to (respectfully) contribute to the debate by emailing feedback@miningpeople.com.au or visit us at miningpeople.com.au and have your say.
While we believe in what we do and believe our position provides us insights into some issues that are not available to others, we also recognise we do not stand in your shoes, so all opinions are welcome.
I'll finish by saying that despite all of these comments, the overwhelming majority of employers and employees we deal with are WONDERFUL people who take a balanced view. As always it is the actions of the minority that rub off on the others.
Thank you for getting this far.
Steve Heather
Managing Director & Principal Executive Search
Mining People International