How to find a new job if you're busy working FIFO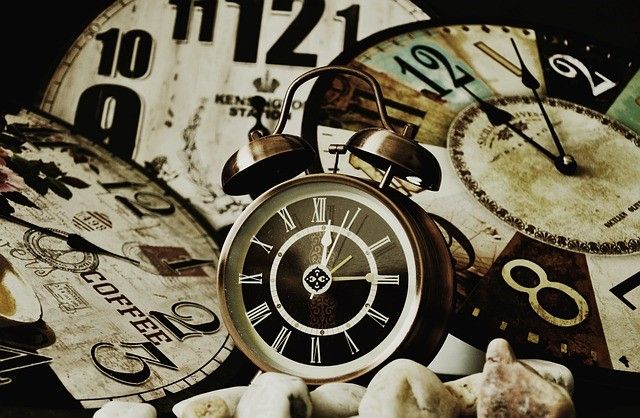 Here are 4 tips to help you approach a pain-free job search and land your next role, despite your busy FIFO roster.
FIFO work can be a great lifestyle. Sure, you work hard when you're on, but then you get to kick back and properly relax when you're off. While you're in a good role and you're happy, FIFO is the perfect arrangement. But what about when you need to search for work? Maybe your current position is coming to an end or you're simply looking to step into something new. Now your FIFO role can seem like a burden that keeps you far from recruitment offices and unreachable for much of the day. Finding the time and opportunity to look for a new mining job is hard enough, let alone getting yourself through the recruitment process of callbacks, interviews, negotiations and offers.
So, how can you land the next big role while you're on a FIFO roster? Here are our four top tips to make this process a little less daunting.
1. Lean on a recruiter
Of course, we would say this, but for FIFO workers, working with a recruiter is the easiest way to keep on top of opportunities while you're on the job and unavailable to handle these conversations yourself.
Get in touch while on R&R and discuss what you are looking for: ideal roles, limitations around your ability to be contacted, and your availability to meet clients and potentially start a new mining job. The more you lean on a recruiter and proactively communicate with them, the better their ability to support you and confidently arrange interviews and opportunities for you.
2. Work with people who understand you
Mining is a unique industry (we know that here at MPi with many of our Consultants coming from within the industry) that does not work to typical corporate work hours. Work with recruitment agencies and individual recruiters who understand this and will be flexible enough to work around your schedule to help you secure interviews and win the job you want.
3. Keep your R&R available
While it is tempting to take off somewhere exotic for your R&R, if you're looking for work you should ensure you keep this time free so that you can dedicate it to interviews and job opportunity discussions before you're back out of reach.
Kylie Nunweek, Managing Consultant for Workforce and Labour Hire in Kalgoorlie for MPi, also has this advice.
"Be easily contactable when on R&R, and ensure you have a reliable phone message service so a hiring manager or recruiter can leave a message."
4. Remember that everything is manageable
Most managers in the mining industry will understand FIFO and work FIFO themselves. That can make it harder to find a time that you're both available, but it also means they are more willing to work around your schedule.
"Don't let what you cannot do interfere with what you can do." - John R. Wooden. Coach and motivator
Nothing is unachievable with the right preparation and the right support network around you.
MPi has a team of experts in the mining industry in Australia, made up of technical professionals, managers, recruitment, search and human resource specialists. We specialise in mining recruitment and we have a deep understanding of the challenges FIFO workers face. We are available to work with you on your next role.
You can contact us at our Perth office on (08) 9426 1500 or Kalgoorlie on (08) 9091 8882 to discuss mining jobs and mining employment. Alternatively, you can submit an enquiry online.
Dan Hatch
Mining People International