What's it like living in Kalgoorlie?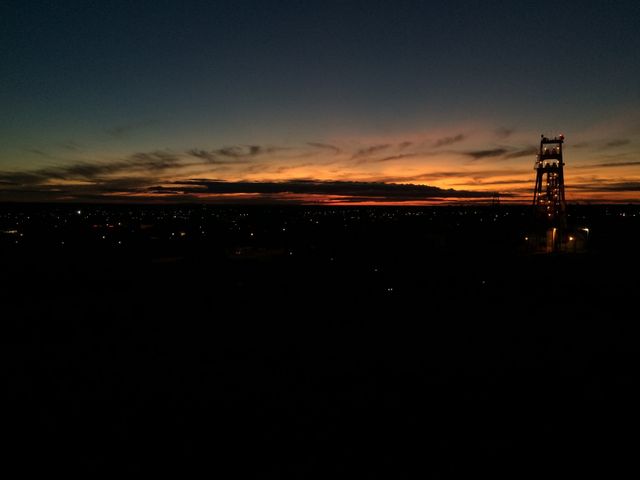 A couple of Kalgoorlie locals answer common questions about what it's like living in the WA mining town.
People have been packing up their lives and moving to Kalgoorlie to work in mining since the gold rush in the 1890s.
Since then, it has grown to become a town of 33,000 people and, famously, one of Australia's biggest open-cut mines, The Super Pit.
Kalgoorlie is, in many ways, the heart of the West Australian mining industry. It's still a place of tremendous opportunity for anyone looking for residential mining jobs in WA. Yet for many people, it's still something of a mystery. One of the most common questions we get asked is, "what's it like living in Kalgoorlie?"
So, we asked a couple of people who live there to answer some common questions, bust some myths, and share their impressions of the place they call home. Here's what they had to say.
How did you come to live in Kalgoorlie?
Kylie: My Mum's family grew up in Kambalda and my Dad's family ran some local hotels. My parents had both worked in the mining industry at one point or another in their time in Kalgoorlie and my siblings and I were born here.
Although my parents and sisters have moved on to other locations, I remain in Kalgoorlie and love it here. I now also work in mining and am often asked if I am related to people who share my surname or my Mum's maiden name. The 'locals' all know each other, or at least the local families. It was a wonderful place to grow up and go to school and I think I will always be drawn to the town.
Kaitlyn: There's a lot that has brought me to Kalgoorlie. My grandparents actually grew up in the Goldfields (they met at the Kalgoorlie Fair) but eventually moved to Perth. When my parents were in their early twenties they both worked on a well-known local sheep station.
As for me, I moved out here nearly four years after meeting my partner, who is a born-and-raised Kalgoorlie local. Needless to say, I've found love here within the town I now refer to as home.
What's the most common thing people say to you about Kalgoorlie if they're not from Kalgoorlie?
Kylie: What do you do in Kalgoorlie without a beach? My answer is always something along the lines of "I make my own fun; there is always something to do in Kalgoorlie if you want to get out of the house – it's a great spot for camping or bushwalking and some of the most beautiful coastlines in WA are just a few hours' drive from town – perfect for that weekend getaway".
Kaitlyn: A lot of the time it's about how far away we are from a beach or the city. Of course, there are some negative things that you always hear in the media that people ask you about, but there are always positives that aren't overly shown in the media – such as the social life and the convenience of everything being so close.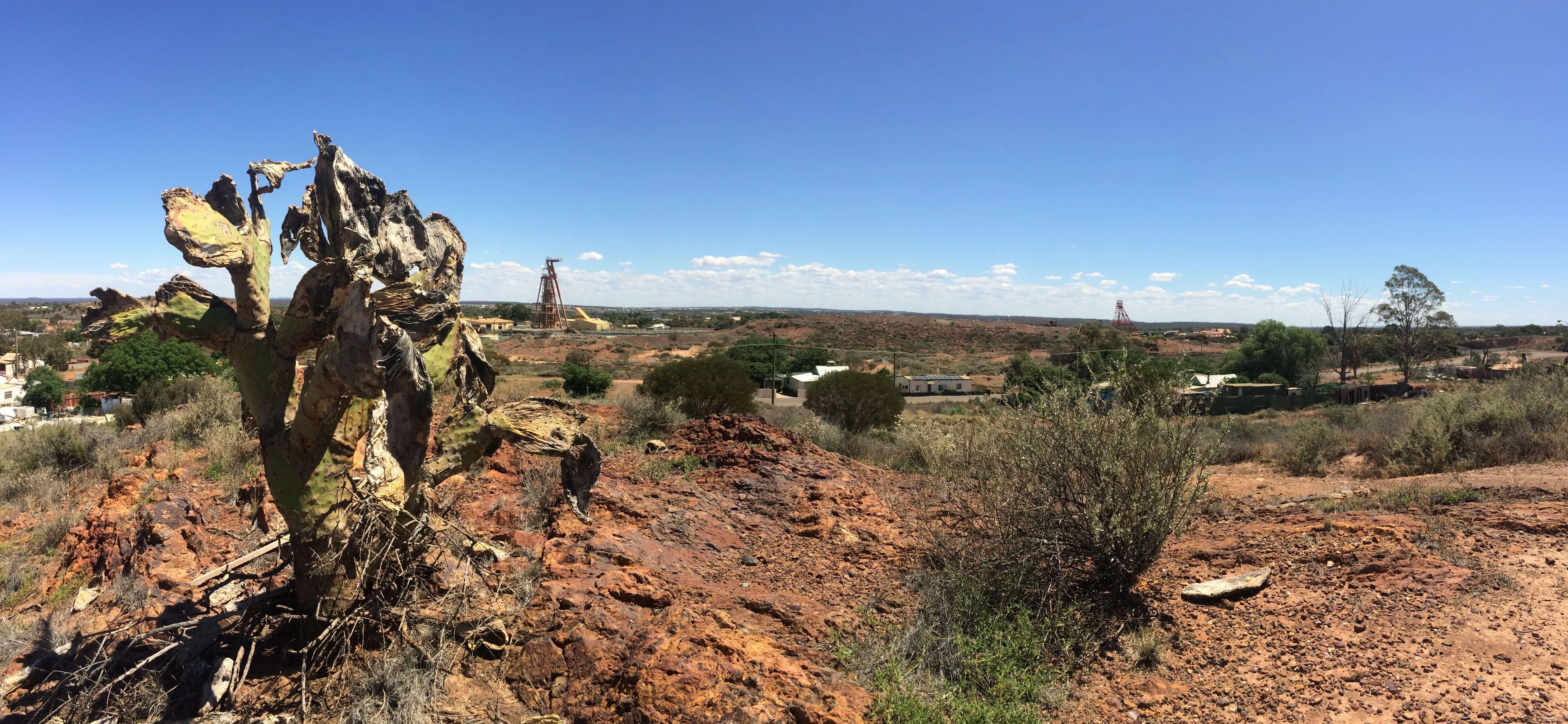 Tell me something that's great about Kalgoorlie that people wouldn't expect?
Kylie: Sports are pretty big here. We have a range of ovals, complexes and sporting grounds for cricket, football, basketball, netball, swimming, hockey, softball, soccer, motocross, BMX, equestrian and golf. There is lots to do for the young and old with the council hosting a range of events including festivals, circuses, community fairs and school fetes. The town is a very active place to live. It's all community-based and although mining is our main commodity, Kalgoorlie thrives on what the locals and new arrivals bring to the town as well.
Kaitlyn: The number of social events in Kalgoorlie is fantastic. There are always things going on around town to curb the antisocial behaviour and bring the community closer together. I mean things like youth festivals, monthly markets in both the centre of Kalgoorlie and in Boulder, dams for swimming, and camping spots for the people who love the bush. There's good night-life for the party animals, craft classes for the arty, boot camp groups and sporting facilities for the active and heaps of well-maintained parks for families for a picnic on the weekend.
RELATED: 10 fast facts about Kalgoorlie's Super Pit.
What are the shops like in Kalgoorlie? Is there good range? Is it expensive?
Kylie: I once laughed when a caller who was looking to relocate to Kalgoorlie was surprised when I told him we have Kmart and Target (the proper stores, not country stores). We have a range of family and intimate restaurants, clothing and shoes stores, gaming and electronic suppliers and vehicle maintenance and repairs shops. We recently got a second McDonalds and a BCF opened its doors last year – taking full advantage of the avid campers, bushwalkers and fishing enthusiasts who frequent the stunning Esperance beaches only four hour's drive from Kalgoorlie.
Kaitlyn: Coming from a family where we lived in remote areas such as Leonora and on stations 300km away from the closest town, a lot of people take advantage of what Kalgoorlie has in terms of range.
We have two Coles supermarkets and a newly-refurbished Woolworths, multiple IGAs (including one that's open 24/7) and a lot of smaller delis around the town.
When it comes to clothing and homewares, who these days doesn't shop at K-mart? And for speciality items, we have some great locally owned and operated businesses.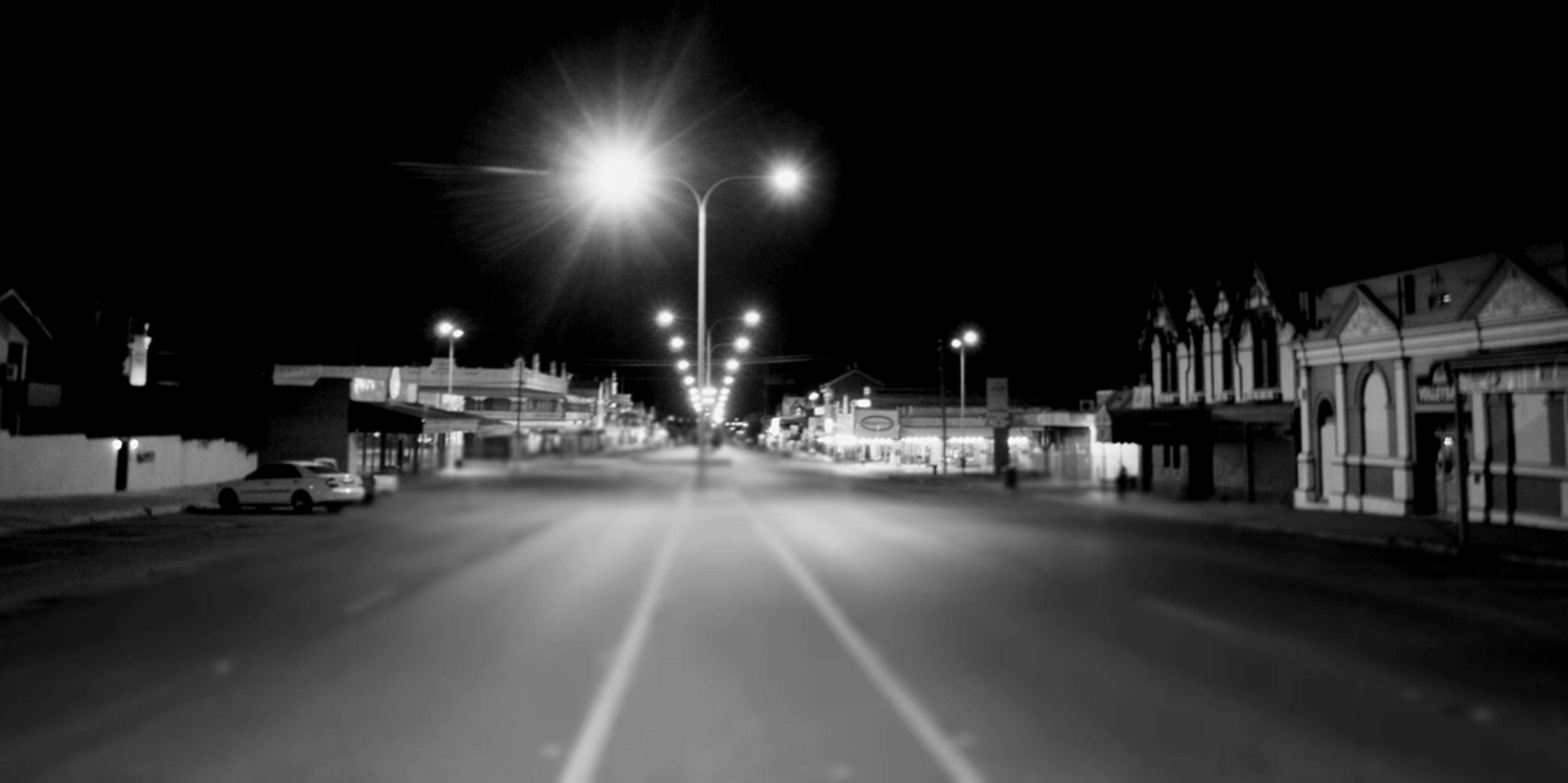 What's the housing like in Kalgoorlie? Is it expensive? Is it easy enough to find somewhere nice to live?
Kylie: As any mining town goes, the rise and fall of housing prices coincides with how strong the industry is holding up. But Kalgoorlie is also a very cyclical town, with families and individuals coming and going regularly (this is often due to them having come to town, gained the experience they've been looking for, and then returning to their original location or moving on to new locations offering different sectors of work or environments).
According to most real estate agents I've been communicating with, it is currently a "buyer's market", with a number of properties for sale. Rentals are a little harder to come by and the price ranges will vary depending on their location (homes further from amenities are cheaper) and inclusions (undercover parking, extra bedrooms and bathrooms, a pool, shed, rear access, etc.).
Kaitlyn: I love where I live and when I tell many local people where it is, they sometimes laugh or snicker because it's believed to be 'the Broncs of Kalgoorlie', thanks in part to past bad media coverage.
I live in a freshly renovated three-bedroom, two-bathroom house on a great block of land and only pay $320 a week in rent. This is what I'd class as an affordable, market-average house in Kalgoorlie.
I think this question is also related to personal preference and what type of house people like living in, whether it be an older house or brand-new one. But still, at the end of the day, there is a diversity of housing available in Kalgoorlie.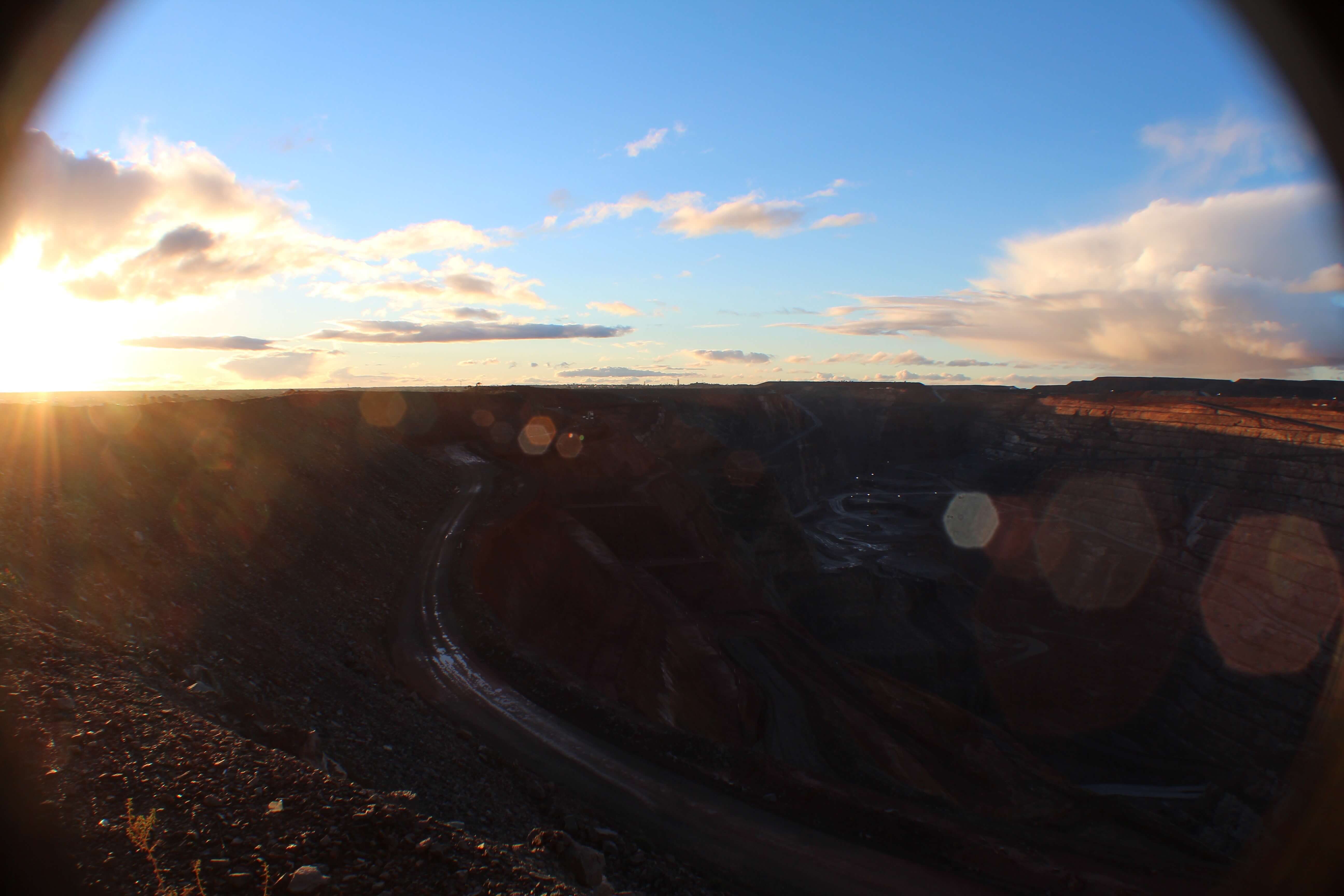 What are the schools like? I've heard they can be rough...
Kylie: There are a number of public and private schools in Kalgoorlie-Boulder, covering ages from pre-kindergarten through to high school, as well as the WA School of Mines university and Curtin University.
The schools are well-managed and, from my time there, there was no trouble ranging outside of the normal "schoolyard mischief". I can't comment further because I don't have children in school, nor do I have a lot of friends with school-aged children.
The public high school offers vocational training and education with childcare, hospitality and trade facilities on campus (for example, they have their own workshop to teach mechanical, carpentry and welding skills, as well as a fully operational kitchen and a lifelike environment for students learning about early childhood education).
Kaitlyn: I've personally not had any experience with the schools in Kalgoorlie as I moved here after I had turned 18, so I don't feel like I can accurately comment on this. On the other hand, the government has put extra funding in Kalgoorlie recently so I have heard an improvement with their facilities.
My partner and his brother have raced BMX for most of their lives and have been recently involved with coaching classes down at the skate park for the young kids to get involved and get outdoors. It's also great to see parents down there so they can also see that the skate park/centre of town isn't always related to anti-social behaviour and violence as well.
RELATED: Cuts to regional education will hurt mining recruitment.
Is it easy enough to get medical treatment when you need it?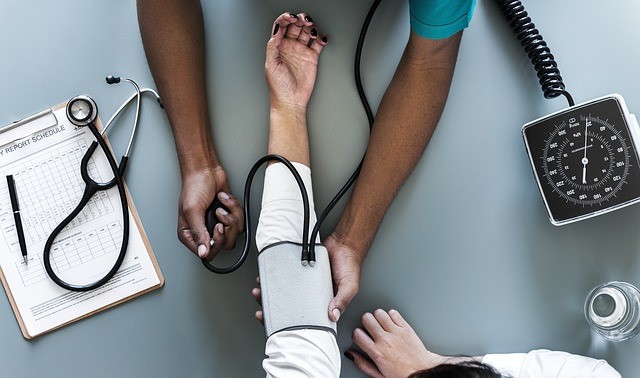 Kylie: Kalgoorlie has one of the busiest regional hospitals in the state, with up to 200 beds and wards equipped to manage birth and maternity care, emergency services, a renal dialysis unit, and obstetric care as well as oncology, paediatric and psychiatric services. There are a number of GP clinics in the town, including walk-in appointments and occupational facilities for pre-employment mining requirements.
We have a number of dental, podiatry, physiotherapy, child and women's health services, cosmetic centres, screening services (x-ray and ultrasound) and optometry clinics in town. Kalgoorlie is also home to the Royal Flying Doctor Service for emergency responses and the quick transport of patients to other leading clinics and hospitals in surrounding cities.
Kaitlyn: From my personal experience, medical treatment can be a struggle. For a General GP check-up, it's great! There are a couple of medical clinics that bulk bill, so then it isn't always so expensive. And they offer appointments from early in the morning to as late as 8pm at night.
For serious medical treatment and specialist appointments it can be a little harder, but the government does help with travel refunds/coupons and with accommodation if you do have to travel to Perth.
RELATED: The situation with Kalgoorlie mining jobs right now.
Is Kalgoorlie a good place to raise a family?
Kylie: As I mentioned above, for me Kalgoorlie was a wonderful place to grow up and go to school.
Kaitlyn: I don't yet have a family of my own but I have close friends starting theirs and they can't wait to raise their family here. I feel like when I'm at that stage I would also love to raise my family here as the support is everywhere, whether it be the childcare available here or my friends and family being close by. I also believe kids should be raised in the 'bush'.
My partner and I live on a block where we are surrounded by young families with their grandparents living across the road, so our street is filled with young ones running around playing on their bikes and with their basketballs, and we've never had any problem.
Also, a bit of a funny story, I'd locked my keys inside the house along with the spare key one day so I asked one of the young boys riding his pushbike out the front of the house if he could climb through my dog door and unlock the door for me. I've never seen a kid so proud of himself! Definitely still has that trustworthy community feel, where you actually know who your neighbours are.
RELATED: Should I move my family to take up a residential mining job?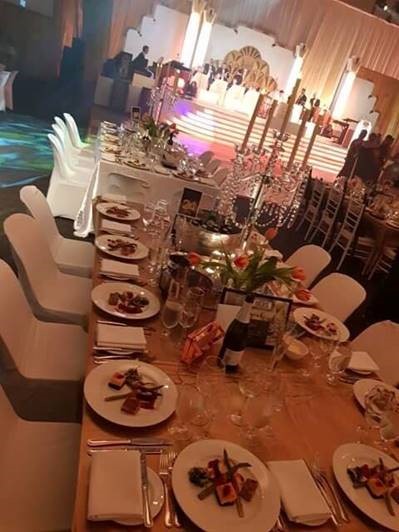 What's the single best thing about living in Kalgoorlie?
Kylie: There is something for everyone and the people are super friendly. It's rare that you would walk down the main street and not be greeted with a smile, a wave or a general welcoming comment.
When the community is in need, everyone bands together and the support offered to, and by, complete strangers is what keeps this community connected.
Kaitlyn: Being in the younger social scene, at this stage I would say the social night life. I understand that this isn't for everyone, nor is it going to be for me down the track, but at this stage I love it and I feel safe.
Of course, this is going to be different for everyone depending on their stage in life.
If there's one thing you should know before you move to Kalgoorlie, it's...
Kylie: Be prepared to spend money to make money. It's not the cheapest town to live in and mining is not the easiest industry to get into. If you're prepared for the environment you want to work in, you will be setting yourself up for life in no time.
Kaitlyn: A town that you're either going to love or hate. You've got to experience living here and be open-minded before you can comment on it. I thought I'd hate it but now I can never see myself leaving.
Click here to check out Kalgoorlie Boulder promotion video.
If you're interested in a residential mining job in Kalgoorlie, register with MPi.
Dan Hatch
Mining People International