Is the war for talent over?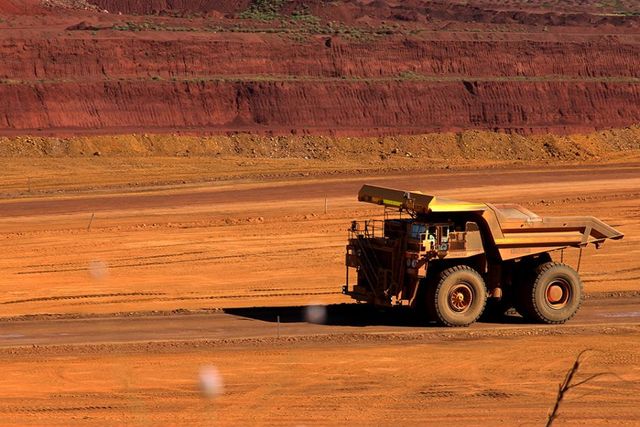 Why now is the right time to assemble the best talent possible for the period ahead.
During the most recent mining boom, labour was at a premium. Finding good employees was tough. Keeping them could be tougher still. But now that the boom is over, has the war for talent ended?
Not according to a recent report on labour productivity in the mining sector from Ernst and Young. According to their analysts, we're just in a ceasefire.
The central premise
Ernst and Young's analysis showed that productivity has declined significantly since 2000, following the conscious choices made to pursue production growth and headline revenue during what was an unprecedented boom in commodity prices. Many mining companies adopted a "hire-at-any-cost" approach. Graduate salaries were doubled in three years. The major miners started it and everyone else simply had to follow.
The current contradiction
The end of the boom reversed this trend, with many feeling this has led to a victory in the war for talent.
But is it that simple?
If the sector only focuses on responding to the impacts across the economic cycle — as it has done recently — and loses its focus on the war for, and supply of, talent, it will expose itself to the risks presented by more enduring and complex trends.
Ernst and Young found a shortage of skill had dropped from being the single biggest risk identified by businesses just a few short years ago to ninth place in 2014. Despite that, the risk remains substantial. The situation is far more complex now thanks to some long-term issues that will directly impact the mining industry including:
The ageing workforce
Global competition
Disruptive technology (remote operation and driverless trucks for example) and
Greater collaboration between previously distinct silos in modern mining operations.
With the mining industry lifting out of the downturn, my firm view is talent shortages will very quickly move right back up the risk ladder in the short- to medium-term.
What can be done?
As the war for talent ramps back up, every mining company will need to clearly identify their organisation's best current senior talent and construct strategies to retain them.
These might include:
Flexible working arrangements
Productivity-based performance incentives
Leveraged technology to minimize the need for FIFO
Creation of mentoring or coaching roles
Implementation of personalized support strategies to transition to retirement
Tailoring rewards programs to meet personal requirements
Rotating people across mine sites within the organization's portfolio
Target your lazy competitors
Once you've got your own house in order, use similar strategies to target and attract those seasoned employees leaving competitors' organisations.
Quite often terrific people are stranded in their existing companies and are looking for an out. They represent an opportunity. Keep an eye out for them.
Develop new talent
While developing talent has a lag time involved, it is important to have experienced people teach newer staff how to effectively learn functions such as project management, change management and process improvement.
Where the opportunity lies
The good operators will always capture the best people — in fact they're already doing it — and invest in them through the industry cycles. They assemble core 'teams' they've previously worked with successfully and whom they trust.
The smartest organisations also regularly add some new, modern talent with different skills and have the more experienced team members mentor them.
This is a great time to be an established mining business with a core of good people. Keep them going and build the next generation now.