Mining Contracts - Procurement recruitment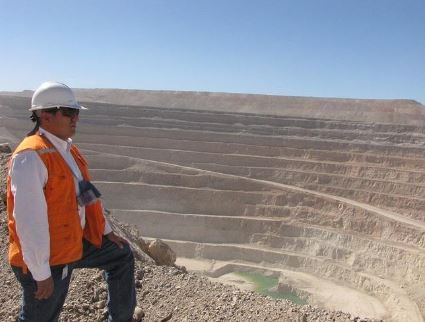 From scoping, drafting, documentation, to legal review and implementation, contract management is a key function across the diverse supplier universe engaged by most mining related businesses.
These roles fall within a unique area where candidates need to understand the discipline, best practices and legislative requirements, and understand the operating environment and the reporting structures unique to mining and mineral processing environments to apply their knowledge to the industry.
We have matched great employers with great employees across a wide range of positions including;
Contracts Administrator
Contracts Officer
Contracts Advisor
Contracts Manager
MPI specialise in recruitment for the mining industry, we get it when you ask for a candidate with specific mining experience (e.g. experience working in exploration, experience working for a contracting company, experience in a hard rock environment), and we know why it matters.
---
We survey a large number of clients and candidates each month and over the past 12 months, more than 80% of our clients and candidates rate us as equal to or better than our competitors.
The testimonials below are just some of the comments we've received back on the work we've done.
'Please pass onto your team that they are doing a great job in providing employees for our current project.'

'Thank you for all the work you have done to find us a range of appropriate candidates for our position. I have found it both professional and a significantly simpler experience as you guys do all the work. I trust we will enjoy a similar fruitful experience when we seek new staff in the future.'

'Hi MPi, Just to let you know that we have made an offer to your candidate for a permanent position and they have accepted. On a personal note I wish to thank you and your team for the speed and manner in which you responded to our needs. As you know our engagement with our client was at very short notice and as such we really were working out the job descriptions on the run. This candidate was a gem of a find and the entire team speaks very highly of them. We're hoping that he will have a long and satisfying career with us. Whilst we thank you for your management of the candidate over the past six months, we look forward to working with you and the team on other positions and new opportunities.'

'Thank you very much for your call. Just the fact that you do make this call already differentiates yourselves from your competitor.'
---