Mining Environmental Jobs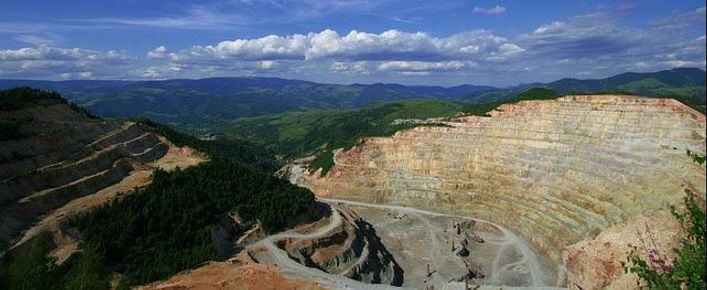 The mining and resources sector places special and professional attention on environmental management generally.
Not all environmental professionals are the same though. We understand this and have a deep understanding of the different environmental challenges including:
EIA
Approvals
Compliance
Rehabilitation
Mine Closure Planning
We have matched many great employees with great employers, across a wide range of environment specific job titles including;
Environmental Manager, EHS Manager, Environmental Officer, Environmental Superintendent, Environmental Technician, Environmental Coordinator.
---
Available Environmental Jobs
Approvals & Sustainability Manager
An exceptional opportunity for an experienced Approvals and Sustainability professional. more details
Senior Environment Advisor
8/6 roster, $155K -$163K Base Salary! more details
Senior Native Title and Heritage Advisor
Exciting Opportunity, Growing Company, Significant Project. more details
Please note that while there may be none (or only a small number) of jobs that satisfied your search criteria, MPi experiences a continuous flow of positions over all Job Categories listed, including those used in your search. Time constraints placed on us by our clients, as well as confidentiality issues, result in many vacancies being filled only by a search of our targeted databases. If you have not yet registered with MPi you may wish to do this now to take advantage of any positions filled in this manner. As always, our confidentiality promise applies. Thank you for your interest.
---
Let our professional team assist you
OHS & Environment Consultant

Gary Kearns
Principal Consultant - OHS & Environmental
[email protected]
+61 8 9426 1561 AWST (+0800)
OHS & Environment Consultant

Jo Northey
Consultant - OHS & Environmental
[email protected]
+61 8 9426 1568 AWST (+0800)
Environmental Jobs
For all current Environmental jobs, click here
Better still, to have all future Environmental jobs emailed directly to you, click here
---
We survey a large number of clients and candidates each month and over the past 12 months, more than 80% of our clients and candidates rate us as equal to or better than our competitors.
The testimonials below are just some of the comments we've received back on the work we've done.
'I have just unsubscribed from your email service as I am now employed. I wanted to thank you for all your help and continuing email support. You guys have been the most consistent and involved recruitment agency by far and will have no hesitation in recommending MPI to anyone ever in need. Thank you again.'

'Really have to hand it to you, you guys are definitely one of the best agencies I've ever dealt with. Most of the others don't even call but you guys are always staying in contact even when there's no news at all. I really appreciate it.'

'Well done MPI for the continuous update on the available jobs. I know exactly where I stand as far as a career in mining is concerned from the information you provide. Keep it up. I am hoping to net a job soon from your update. Information is power.'

'Your peoples' commitment is obvious; I appreciate the occasional advice of what's out there.'

'Thank you so much for your help & for answering my questions. You have been the only recruiter that has taken the time out to do that, so I really appreciate that. We won't be giving up that's for sure.'
---
Looking to get a start within the industry?
Our promise is to be honest with you and advise you if we are not able to help. The vast majority of MPI's clients require us to present candidates with at least 12 months of recent Australian mining experience. Therefore, we recommend that people without Australian mining experience contact mining and contracting companies directly as they do sometimes directly employ candidates without Australian mining experience themselves.
Please refer to the FAQ section of our website here for more information on how to get into the mining industry. Additionally, we are affiliated with an organisation that specialises in assisting people get into the mining industry and we recommend you review their website at www.minedex.com.au