16 funniest resumes recruiters have ever received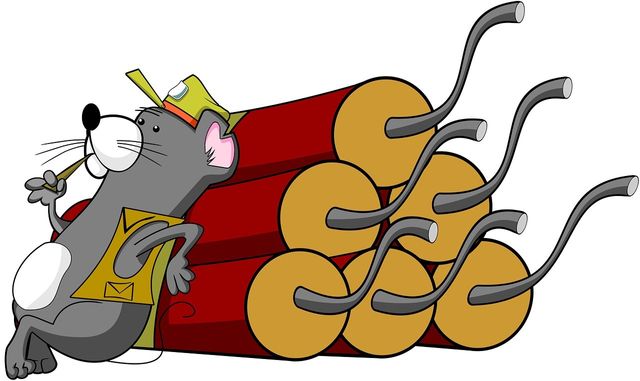 Can being funny on your resume get you the job? We asked recruiters for the funniest approaches they've seen.
Pardon the mining pun, but we all know the drill. You've found the job of your dreams, you know you'd be perfect for it and now you just have to stand out from the pack. Sure, experience and qualifications are one way to do it, but what about injecting some humour into your application? Is it a good idea? Or is it a formula for disaster?
It can be a fine line but, according to industry expert Samantha McCarthy from Mining People International, sometimes humour does work.
Her funniest so far was in a candidate's 'about me' section. It covered in one-and-a-half pages his love for the gym and workout regime and clearly stated that he would only go to mine sites that had a gym so as not to "lose definition in his pecs".
"He actually did get the job as a Drillers Off-sider," Samantha said. "Oh, and they had a gym on site!"
"I also had a candidate send me his resume along with a whole bunch of quotes and pictures from one of my favourite television shows, The Young Ones. He'd obviously looked at Facebook and seen it as one of my interests."
Novel approaches
They might not always get you the job, but at least funny resumes make for great clickbait. Here are some absolute gems recruiters from around the world have shared on the internet. (A word of warning though, these are all on the "what not to do" list.)
The guy who attached a picture of Nicolas Cage instead of his own photo.
The straight-up, "I have a Bachelor's degree so give me the job" guy.
The handwritten resume. Never a good idea.
Using cute characters such as My Little Pony or Bob the Builder.
Being way too arrogant or sarcastic. (Tone is often not implied in the written word.)
Sending presents such as chocolate bars or wine to bribe your recruiter.
Similarly, sending money.
Fudging your experience and basically comparing yourself to God.
Being way too "punny", like some guy called Eric who claimed he had "cat-like reflexes: Now you see me… meow you don't!"
If you can't spell, use spellchecker! (Advice for life, really.)
Turning up at your recruiter's home to talk to them in person.
Or our favourite — the Aussie tradie in London who showed up naked, so they could see that he "had the tools for the job!"
While humour can help you gain a recruiter's attention, unless you actually have the right skills, you still won't get past the first hurdle. The better approach is to have someone professional look at your resume so you know you're always putting your best foot forward.
But if that doesn't work, there's always this tactic…
"I once got a really funny video with an email resume," Samantha said. "It was a cat hosting a dinner party for a table of dogs. While it was hilarious, he was based in Sweden and I couldn't consider him for the job."