2017: A gaze into the crystal ball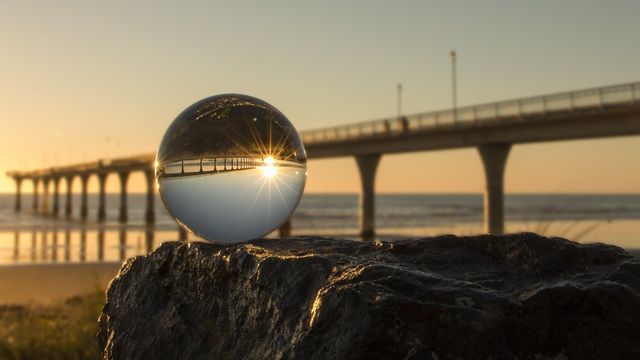 Not all predictions are created equal. What do the experts say is in store for us in 2017?
None of us really has a crystal ball to help us predict the future, but that certainly doesn't stop any of us trying. Indeed, each new year it is one of the media's favourite games — with predictions for everything from who will win the Australian Open to which celebrities will get married, divorced or die.
2017 promises to be a more interesting year than normal, with Donald Trump in the White House, a State Election in Western Australia, the planned triggering of Brexit negotiations, Malcolm Turnbull facing continued backbench revolts, several big European nations going to the polls and a potentially completely redrawn US-Russian relationship.
Not all predictions are created equal, however. Some are the well-informed best guesses of expert analysts who've spent their working lives in their particular field. Those tend to be worth a closer look than the clairvoyant kind.
Here are some of the big (and informed) predictions for 2017.
Australia's AAA credit rating could be downgraded
This was predicted in 2016 and some people were surprised when it didn't happen in December. The blowout in the Federal Budget and the inability of the Government to get the deficit under control has some analysts saying it's now a "question of when" we lose our AAA credit rating. The last time that happened was 1986 and it took until 2002 to get it back. When the time comes and it happens again, it will mean the cost of borrowing will become more expensive.
Start-ups will embrace the "innovation nation" opportunity
The Prime Minister is all about innovation and Mr Turnbull's positivity will continue to flow through the digital and entrepreneurial areas of the economy. There's plenty of evidence to suggest start-ups are bucking the general doom and gloom economic sentiment, with a bi-annual survey of more than 1,000 small-business owners finding 42 per cent of start-ups reporting revenue increases and 59 per cent of Australian start-ups expecting their revenue to increase over the next 12 months.
Global trade is set for change as Trump takes reins
Incoming US President Donald Trump isn't too keen on free trade deals, meaning the Trans-Pacific Partnership (which included Australia) looks "dead on arrival". He also has a very different view on trade with China to previous US administrations. What will it all mean for global trade? Some are predicting his protectionist policies may "put the brakes on global trade growth" — potentially leading to a slump in the next few years.
Australia's mining and energy exports hit record levels
Australia's economy could well get a boost from the mining and energy sector, in the form of export revenues. The Federal Government's chief commodity forecaster predicts mining and energy exports are set to hit a record $204 billion in 2017 thanks to an unexpected surge in the prices of coking coal and iron ore — which are set to add an extra $47 billion to the national coffers.
Perth property prices will remain low
It's likely to be good news for buyers and investors but not so much for sellers, as real estate experts predict property prices in Western Australia will remain low. The WA economy is recovering — and an uptick in the mining sector will help that — but it is happening slowly. That's putting a damper on demand and, therefore, on prices.
Australia's role in regional trade will grow
With the failure of the TPP Australia is unlikely to let the grass grow under its feet when it comes to regional trade. Experts are predicting we'll take a lead role in promoting regional trade and investment in the Asia-Pacific region. There's also a suggestion we may become more involved in regional maritime security, as tensions increase in the South China Sea.
Look forward to a lift in the ASX
According to analysts, the ASX 200 is likely to hit 5800, representing a reasonable gain for investors. They're suggesting the resources sector turnaround will lead a rebound in Australian share prices.
As for what will actually happen in 2017, that's down to fate, so we'll just have to wait and see. But don't leave your career to chance. If it's time for a positive change in 2017, get in contact with the team at Mining People International. Our team can help you find the perfect job in the resources sector, to help you take advantage of an industry that experts say will do well this year.