3 big trends every mining company recruiting right now needs to know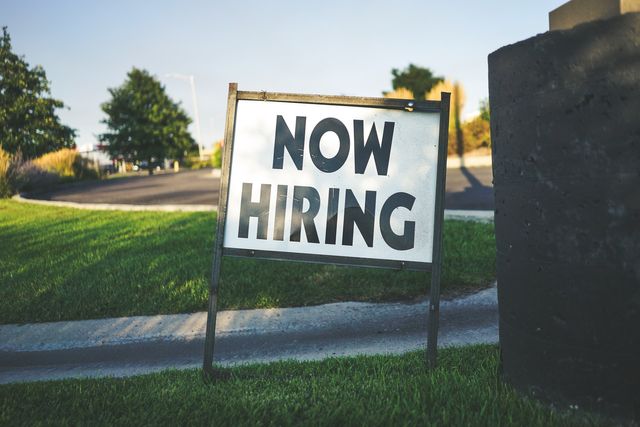 These are 3 big trends we're seeing this year, that every miner who's recruiting right now should know about.
2020 has been a huge year for changing trends in mining industry recruitment. Like so much else this year, these shifts might not be temporary — we might be facing a "new normal".
Here are three big trends we're seeing this year, that every miner who's recruiting should know about.
Trend 1: Salaries with benefits
Over the past six months, salaries have leapt. It was a trend our team noticed at the start of the year. There was a little blip due to Covid-19, but when the industry picked up again, so did salaries. That's thanks in no small part to the WA State Government's hard border policy.
At the start of the year, surface dump truck operators were getting $42 to $44 an hour. Now they're commanding $50+. Mobile plant trades have leapt from about $55 to $58 an hour up to $75 an hour, over the same period. That's according to Shane Moore, Mining People's General Manager of Workforce Operations.
"Literally everyone is fishing from the same pool of candidates," Moore said. "It's supply and demand."
Mining companies started offering attractive packages, beyond just salary and superannuation, to attract the best candidates.
"I'm hearing about gym memberships for themselves and their immediate family and benefits like blue-chip health cover for their whole family," Moore said. "We're hearing about things like retention bonuses of $1000 a month for each month of work, as long as you stick to the end of the project.
"One employer on social media even said he would meet each of his employees at the airport on their break and give them a free carton of beer."
We've heard of other employers that are offering quarterly fishing charters if KPIs are met.
Moore said when it comes to blue-collar workers, it's still money that usually talks loudest — but benefits are definitely a huge trend in the current (very tight) market.
Trend 2: The pressures on labour hire
Labour hire companies face a three-pronged attack.
Landmark court cases
The labour hire model has become increasingly complicated and risky for mining companies, ever since a landmark court decision in 2018 redefined "casual employment".
In short, the court ruling meant a FIFO worker employed by WorkPac on a casual basis was deemed to have been a permanent employee — and therefore was entitled to holiday pay, sick leave and worker's compensation, etc. — because he was working steady, regular, reliable hours. That his contract said "casual" was not enough for him to be deemed casual. Nor was the higher rate of pay he'd been receiving, as his contract did not explicitly state his pay rate included a casual loading.
That's been causing headaches for labour hire companies and the miners who use them ever since (and it has been keeping the courts busy, too, as several more legal challenges have followed or are still in the courts). The whole model is under the microscope.
Moore said: "A lot of companies have their own Enterprise Bargaining Agreement or their own Enterprise Agreement that their permanent staff are covered by, but if there's no clause mentioning casual pay rates within there, some really don't know what minimum rates of pay they need to be paying. This is due to the complexity of the Modern Awards system.
"If a company came to us and asked us to find an employee, we would be very quick to address that situation. We do the crosschecking of the mining award and say, 'the minimum rate of pay is X'.
"And I'm happy to say that every single time we have raised a potential underpayment issue, the company agreed to the shift."
Due diligence
Moore said a second reason for some companies shifting away from certain labour hire companies, is that many do not undertake adequate due diligence before presenting a candidate for the vacancy.
"That ends up becoming a vicious cycle because the person ends up leaving or being dismissed, and the company is back to square one," Moore said.
Permanent versus casual
The third pressure point is that due to the candidate market tightening, more mining companies are going straight to offering a permanent job and advertising their own vacancies on job boards themselves.
"So, if you're a candidate you go, 'do I apply for a labour hire job (and be employed as a casual, with the potential to go permanent) or do I apply for a permanent job?'" Moore said.
Despite these current pressures, there is absolutely a place for professionally run labour hire in the mining sector.
READ MORE: It's time to step up and lead on labour hire in mining
Trend 3: Job board applications are down
The last big trend is that applications through job boards are well down.
"The platforms are losing their ability to supply the right candidates in a timely fashion, so the effectiveness of these platforms is just diminishing. This is exactly why our database is at the core of everything we do," Moore said.
"From a blue-collar side, I think there's just an abundance of roles that are being advertised and I think that the same types of companies are advertising the same types of roles.
"There are candidates out there and they all talk; they all get to know and understand who's a good company to work for and who may be not so good. So, in these cases, good candidates don't apply."
"The feedback that we're getting is that the suitable applicants from job boards are down. While applications overall might be up, finding that superstar you're looking for is definitely harder to do."
A look to the future for mining industry recruitment
The first two trends above are, as always, likely to be reversed at some point as mining markets move through their inevitable cycle.
The third trend, though, might just be permanent — with databases, talent pools and social media playing a much bigger role in mining industry recruitment from here on in.
Mining People International has more than 25 years' specialist experience helping mining companies find the best candidates across every job category. Find out more here or get in touch today.
Dan Hatch
Mining People International