3 hot topics to expect at Diggers and Dealers 2021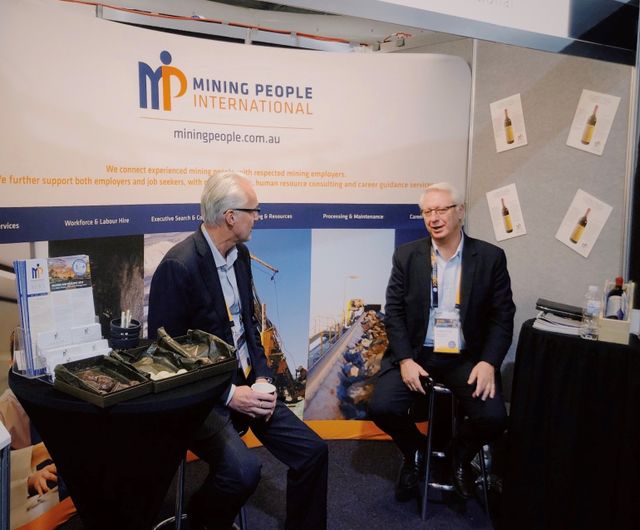 If you're heading to Diggers and Dealers in Kalgoorlie, come visit the Mining People team at Booth 19 to discuss all your mining recruitment needs.
If you're heading to Diggers and Dealers in Kalgoorlie next week, the Mining People team will be there to answer all your questions about mining industry recruitment — from finding the right employee to landing your dream job.
But the mining industry's annual get-together is also an opportunity to catch up on all the latest industry news and trends and our team of experts expect this year there'll be three top topics on everyone's lips.
Expect M&As to be top topic of discussion
Mergers and acquisitions were a big conversation point at last year's Diggers, given that was only in October (after being delayed by Covid-19), we don't expect that to change.
Mining People's Principal Consultant, Tony Turton (who will be at Diggers again this year) said the industry is still very much looking to consolidate.
"I would expect M&A activity to be one of the hotter topics," he said.
Expect miners to lay their green credentials on the table
Tony also expects the 2021 Diggers to be the year producers really start promoting the carbon reduction programs and all the efforts they're making to go green.
Mining People's Managing Consultant for Geology, Scott Deakin, agreed — and suggested miners will also emphasise mining's vital role in a greener future.
"I sense we are entering an unprecedented era of demand for metals that assist in the electrification and greening of old carbon polluting technologies," he said. "So, a bigger emphasis this year will be on nickel, copper, etc., rather than gold — which has dominated recent years."
Expect the skills shortage to be a constant topic
Mining's skills shortage has been building over recent years but the problem has been exacerbated by the pandemic, lockdowns and the hard border policies of various states, particularly Western Australia. The fact a cluster of new projects are starting is only going to add to the heat in the market for candidates.
"The major shortages in the industry are widespread and include technical trades such as Drill and HD Fitters, right through to degree-qualified staff, like Geologists and Mining Engineers," Scott said.
"Exploration, in particular, has seen an acute shortage of staff, from Driller's Offsiders to Exploration Geologists, as buoyant capital markets have combined with low university graduation rates and exacerbated by closed borders to place constraints on staff that haven't been seen since before the global financial crisis."
Come see us at Diggers and Dealers 2021
If you're attending Diggers this year, come and see us on the Mining People stand. We'll be at Booth 19.
Dan Hatch
Mining People International