6 reasons never to hire a team member's 'mate'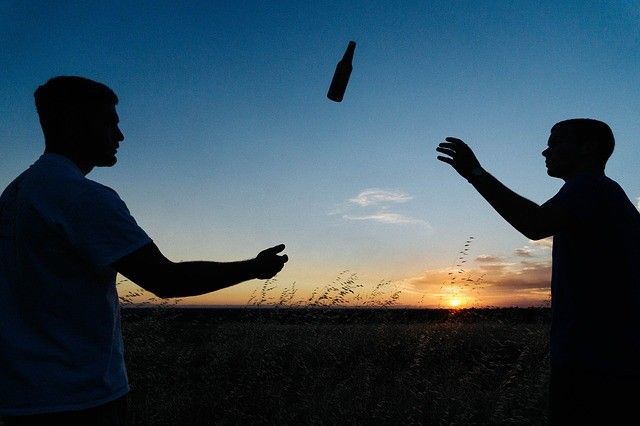 Good staff are in short supply, but don't fill your mining vacancy with someone's 'mate' just because it's quick.
Recruitment will always be a cost-sensitive area in any industry, but with quality candidates becoming increasingly scarce in residential mining markets, it is starting to become an even more costly affair.
Under these conditions, many mining companies are tempted to hire 'mates' through internal referrals. But this doesn't always lead to a sensible hiring outcome —all too often important checks and balances of the due diligence process are skipped in the rush.
We asked our expert mining industry recruitment consultants, Gail Rogers and Kylie Nunweek, to address the dangers and disasters they've seen from mining companies hiring 'mates' recommended by existing staff.
'Group think' and 'purple circles'
Hiring a 'mate' means you don't get the same diversity of thinking within your organisation as the two people will potentially solve issues in the way they're used to (from the last time they worked together).
There can also be a tendency to overlook the input of others because there is less of a need to establish working relationships with others when you already have a mate on site. This can quickly become a frequent occurrence, creating a "purple circle" that's unlikely to be in the best interest of your organisation.
Favouritism and familiarity
The pre-existing relationship can see accusations of (and actual instances of) favouritism emerge from within the team, causing conflict with others. This can quickly lead to an increasing turnover of staff if not addressed properly.
It's also common to see the person hired assume their standing from the previous workplace is the same in the new workplace, which can also cause conflicts within a team.
Productivity
It's important to know just how chummy the candidate recommended and the current employee or manager are. Could their working alongside each other have an impact on productivity? If they're too 'matey', it's all too easy to lose company time to conversation and mucking around.
Reputational damage and conflicts of interest
What happens when something goes wrong?
What becomes of the manager's reputation if the recommended person turns out to be a complete failure?
What if there's conflict between the staff member and their mate? Can it spill over from their private lives into the workplace, or vice versa, and what is the effect of that?
Expectations for future assistance
What about the message hiring a 'mate' sends to the team. If a manager helped out a mate this time, would it be expected again in the future? Would they be expected to help other mates join the company, or help them with internal promotions?
Skipping due diligence
Perhaps the greatest worry of all is that 'mate' candidates can sometimes be streamlined through the hiring process, skipping due diligence in order to save time. This can be a costly mistake in the long term. A personal recommendation is not the same as a thorough background check and vetting process. Would the person recommending their friend necessarily tell you they were previously sacked for misconduct or had a reputation for being lazy?
You might need someone quickly but the long-term costs of finding someone in a hurry could be far greater than the costs associated with waiting a week or two to find the very best person for the job.
Here's what to do instead
The best way to ensure the quality of your new placements and make sure all your mobilisation requirements are checked off is to outsource the due diligence to a reliable recruiter — someone who won't play favourites!
MPi can offer you a dedicated contact person who has a thorough understanding of your specific site's pre-employment requirements. We can optimise your return-on-investment by handling the mobilisation of that contractor from interview stage and reference checks right through to commencement. It's fast, efficient, cost-effective and seamless. If you have a candidate referred to you and you want to apply a full due diligence process, we offer a 5% reduction on our standard mark-up if the referred candidate is engaged on contract. Contact us here.
Dan Hatch
Mining People International