7 questions to help you find the right recruiter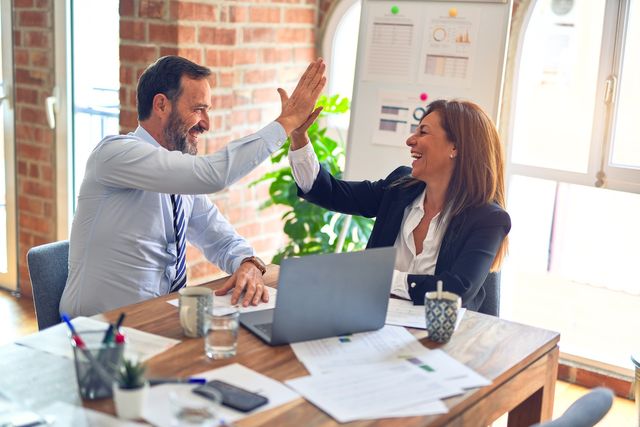 Here's how mining jobseekers and mining companies can find the right recruiter to work with.
When it comes to matching the right person to the right mining job, both jobseekers and mining companies can benefit from employing a secret weapon—a specialist mining industry recruiter.
A good, reputable recruiter can help simplify and expedite the process of matching jobseeker to job vacancy, but how do you make sure you're working with someone who truly knows what they're doing and you're not wasting time and money on a bad recruiter?
If you follow our advice, it's easy! You just need to ask them a few questions.
Here are the seven questions to ask any potential recruiter or recruitment agency before you register with them or engage them.
1. Is your organisation a member of a professional industry body?
This is the first point of quality control in the process. If the recruiter belongs to a professional body, then they've signed up to a set of standards. What's more, if they don't meet those standards you have someone to complain to, and action will be taken.
In Australia and New Zealand this is the Recruitment and Consulting Services Association – RSCA.
2. Do you have a company values statement?
Ask this question even if the recruiter belongs to their professional body. It'll give you an idea of the recruiter's commitment to you and the treatment you can expect. It should include things like guaranteeing your privacy, not putting names forward for jobs without candidates asking, and no-poaching promises.
3. Can I see feedback on your services from both clients and candidates?
What does the feedback say? Do mining companies have good things to say about them? Do jobseekers recommend their services? Do a little extra research here, too. Go online and look for Google Reviews, Facebook comments and so on, to get an idea of people's real experiences with the recruiter and their agency.
4. How long have you been in business?
If they've been in business a long time, it suggests they're doing something right – both mining companies and jobseekers keep coming to them to find placements. Longevity adds a lot of weight to credibility.
5. How many members of staff do you have?
This tells you the size of the business and therefore, perhaps, how big their networks into the industry are. Also, ask how many of their staff have been with the business for more than five years, and more than 10 years. This tells you about the culture of the company.
6. Do you get permission from every candidate before submitting their resume to a client?
The reassuring answer you want here is "yes, we do. And we ask you every single time." Putting names forward for jobs without asking candidates is a problem that is rife in the recruitment industry and it causes headaches for mining companies, recruiters and candidates alike. Asking this question helps avoid these unnecessary problems.
7. How do you access the passive candidate/job market?
What you really want to know here is "what can you do for me that I cannot do for myself? How can you find me the perfect job, even if it hasn't been advertised yet, or the perfect candidate, even if they're not actively looking for a new job at the moment? " You're asking about the size of their network and, therefore, the likelihood they'll be able to help you find the perfect match of job and jobseeker.
If recruiters can't answer positively to all or most of these questions, alarm bells should start ringing. Generally, if they're not a serious recruiter, they'll start to squirm in their seats after the second question.
A note to job candidates about finding the best recruiter
Often, candidates turn to recruiters because they feel like they've had a rough time applying directly to companies. So it's doubly frustrating to find they've signed up to a recruiter who treats them like a commodity to "use, abuse and reject". Perhaps the recruiter takes ages to get back to them or puts them forward for unsuitable jobs.
This should never be the case — it isn't how ethical recruiters do business, whether they're working inside a company or for a specialist recruitment firm. The best advice here is to not treat the recruiter in the same poor manner they've treated you. As tempting as it can be to hit back, expressing your frustration won't actually help you land a job. You might not have been the best candidate this time, but you might well be next time. You don't want to tarnish your reputation in the meantime.
You can circumvent a lot of these problems by working with a reputable recruiter in the first place. (Go back to those seven questions above!)
LOOKING FOR A MINING JOB? Make sure to register your details with us to ensure you're considered for upcoming opportunities that match your skill set.
A note for employers on finding the best recruiter
When it comes to finding a good recruiter, employers can also help themselves by not giving a dozen recruiters a poor job brief and turning the whole process into a race. It's a popular tactic, designed to leverage the benefits of competition, but what usually happens in this scenario is the opposite of the outcome you're trying to achieve.
In these situations, some recruiters will prioritise speed over quality — and they may not give their best service, let alone find the best candidate. While speed is often important, finding the right candidate is vital.
Imagine if you filled every position in your company with people who just happened to be trawling a generic job board the day your job was advertised. You might fill every vacancy quickly but, at some point, you end up with a poorer quality workforce than is necessary to do the job. What could the long-term effect of that be on your business?
LOOKING FOR CANDIDATES? MPI has almost 30 years' experience matching mining companies with the best candidates across every job category. Get in touch today.
Dan Hatch
Mining People International