After reflecting on a solid mining recruitment year we say thank you!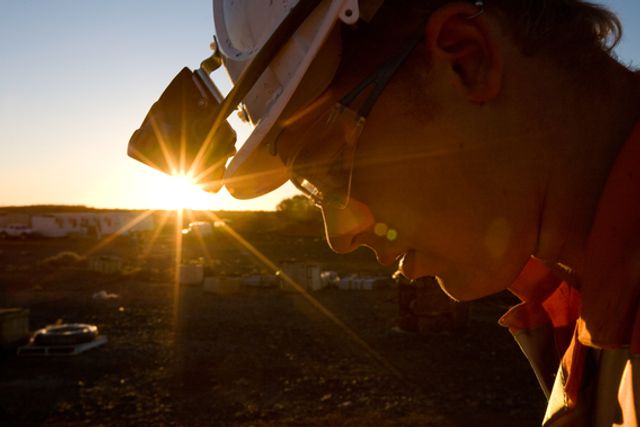 December brings reflection, and at MPi it also brings forward-looking optimism.
Let's start, though, with a glance back at what happened in 2018.
Firstly, our clients and the big-picture financial stuff…
Most global share markets were higher but rocked and rolled towards the back end
Nickel and copper prices corrected downward
Gold initially pushed higher, then corrected downwards for six months, as did the AU/US exchange rate. So, for Aussie producers, business is mostly good
Iron ore was steady, with predictions of much weaker prices proving wrong
More senior executive staff movements occurred, as new projects needed new life
Jobseekers started to receive counteroffers.
And some of the great MPi stuff…
We made another modest profit and paid another dividend (three years straight!)
Kylie Nunweek accepted the big job in Kalgoorlie when Shane Moore moved to Perth after 14 years
We celebrated some significant milestones:
MPi turned 23
Gary (MPi living legend) Kearns hit 20 years
Scott Deakin racked up 5 years.
28 people have spent five years at MPi, 12 at 10, nine at 15 and five at 20 years
We installed some awesome new recruitment technology, Perth got a second TV screen and Kalgoorlie got a shiny new four-wheel drive.
Our Team...We again said some farewells. We thank them all, most significantly Brad Thorp – a shareholder and stalwart of 17 years. We wish him the very best. We also welcomed back two previous MPi-ers: Sarah Jardine rejoined as a Consultant after 16 years back in the mining industry and Melissa Souris returned to fire up Payroll after a 9-year baby break.
Our business progress...
Career Guidance, under the guidance of Gail Rogers, is starting to fly, Executive Search under the stewardship of Lindsay Craig is working up a head of steam, and Professional/Technical is now jointly led by the young gun Scott Deakin and the guru Tony Turton and has had its best year in a few. Our Newsroom and Media Centre is pumping and generating engagement. Salary Research is live and MPi online staffing is at prototype. Our Labour Hire business experienced a few challenging months, but we reset our approach and have begun to see good progress towards the end of 2018.
So, lastly, to you all…
Friends, clients, suppliers, candidates, staff and families, thank you for your contribution to MPi and, as always, whatever 2018 was like for you, we wish you a golden 2019 – kickstarted with passion, determination and optimism.
Those less fortunate
This time should also be one of reflection towards those not travelling so well and those in need of support. Our regular customers know we don't give Christmas gifts, but we do allow EVERY MPi-er to direct a donation. This began way back in 1999.
The guidelines: For 2018, the amount is $250 per person. It is done in November so recipient charities have the donation in time for Christmas. There is no need for an MPi "advertisement" to accompany donations. The staff member chooses the organisation and MPi transfers the money.
As this card was being written, we were only just calling on our team for this year's recipients, but the list below are those are those charities supported in past years. They are a diverse cross-section.
Australian Cancer Research Foundation
Allergy Facts
Arthritis Foundation
Big Issue
Breast Cancer Care
Caritas Australia
Cat Haven
Children's Leukaemia & Cancer Research
Diabetes Research
Goldfields Children Charity
Greyhound Angels
Headspace
IGWR
Royal Flying Doctors
RSPCA
Shenton Park Dog Refuge
Smith Family
St Stephens Global
St Vincent de Paul
VOTSA
Young Diggers
By supporting MPi, you help us support organisations like these. Thank you.

Steve Heather – BAppSc (Mining Engineering) WASM, FRCSA
Managing Director & Principal Executive Search - Mining People International (MPi)
Fellow/National Board Member – Recruitment, Consulting & Staffing Association Aust. & N.Z. (RCSA)