Alarming new data on burnout rates and productivity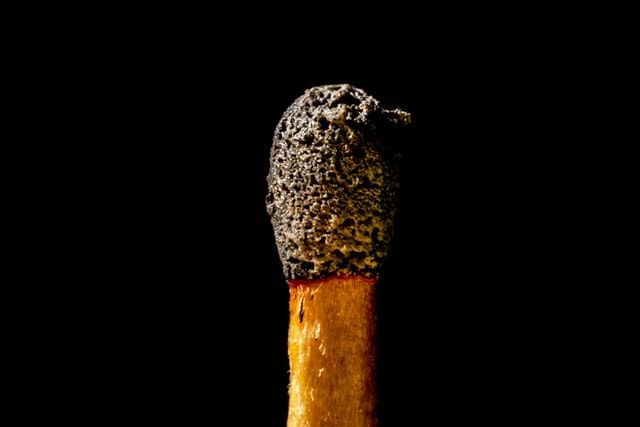 Burnout rates are high across Australia and New Zealand and productivity rates are terrible. Here's the latest data.
It's the data every mining company C-suite and HR department needs to see—burnout rates are high across Australia and New Zealand and productivity rates are a long way from where they should be.
Released quietly at the end of last year, the Australia and New Zealand Anatomy of Work Index 2021 looked at knowledge workers across sectors to look at the effectiveness of employees, teams, and organisations. The study takes a deep dive into the disruption to traditional work structures and processes caused by the pandemic, like remote working, but it also looked at mental health, burnout, and career motivations.
While it's not specifically a mining-focused, there's plenty mining companies can learn from the findings.
Workers spend less than a third of their day doing what they were hired for
Perhaps the standout data point from the research was that skilled employees are spending just 29% of their time doing the job they were specifically hired to do.
That's not to say they're shirking the rest of the day. Rather, they're spending 58% of their time coordinating (or, as the report puts it "working about work"). This is time spent doing things like arranging and holding meetings, rather than time spent applying their specialist expertise.
The report also found 13% of a knowledge worker's time is spent on forward-looking strategy—which is potentially a positive and productive use of time, depending on how that time is spent and the outcomes created.
Companies are wasting a lot of time on inefficiency and duplication
There are several key areas where significant time and energy are being wasted.
Unnecessary meetings and video calls were wasting 158 hours of an employee's time each year, the report found. That's specifically meeting that the workers surveyed felt were unnecessary, it's not the total amount of time they spent in meetings, which would be a higher figure.
Then there's the duplication of work. The report found survey respondents were wasting 240 hours a year on work that has already been completed (that is, on duplication) or work that they deem to be a waste of time.
The report identified three key areas that were barriers to employee productivity.
Having too many meetings and video calls
Having too much work to do
Chasing people to get input.
Aren't those just the three most relatable answers you ever heard?
Inefficiency and burnout
Workers told the report's authors they had "limited bandwidth available for the most important work", that is to say, they are expected to do too much work in the time available.
The results of this were predictable:
26% of deadlines were missed each week
Workers spend 436 hours a year "working late" (overtime)
More workers are at serious risk of burnout.
Burnout is a real problem, not just for the mental health of employees (SafeWork Australia data shows 9% of all serious workers' compensation claims are for work-related mental health conditions) but for the productivity of companies. A 2019 report by Australia's Productivity Commission estimated mental health costs Australian workplaces $17 billion every year, through absenteeism and lower general productivity.
The anatomy of burnout in Australia's knowledge workers
The top factor's fuelling burnout, according to the Anatomy of Work report, were:
50% - Being overworked
34% - Not being able to switch off/disconnect
31% - Not feeling connected to/supported by their team.
Most respondents said they were getting fewer than seven hours sleep each night and one in five were operating on fewer than six hours a night.
The report also asked respondents the impact of the burnout they were experiencing. Here are the top five answers:
37% - Lower morale
34% - A lack of engagement with work
34% - More mistakes being made
31% - Miscommunication
30% - People leaving the company.
Mining is far from immune from this global employment phenomenon
We've written before about measures mining companies can take to avoid burnout in their employees. We've got some great tips and advice in these articles:
READ MORE: It's a mining executive's job to stop employee burnout
READ MORE: 7 tips to stop you losing good employees to burnout
The last couple of years have been very disrupted. If you haven't checked in with your employees lately to ask how they're going and how efficiently they're working, the Anatomy of Work report is a good reminder that now is as good a time as any.
Mining People International has more than 27 years' specialist experience helping mining companies find the best candidates across every job category. Find out more here or get in touch today.
Dan Hatch
Mining People International