Are the days of FIFO mining jobs numbered?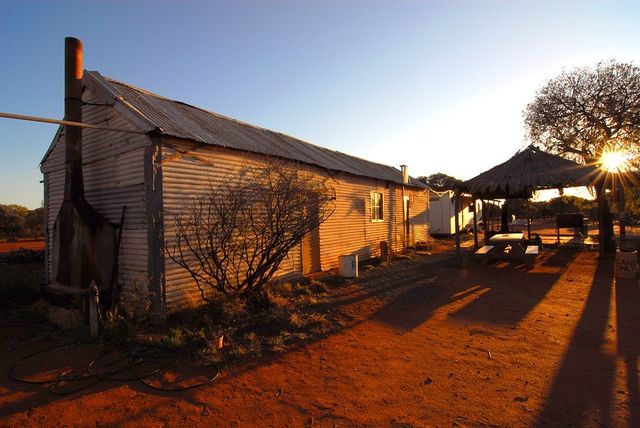 With BHP re-embracing residential mining jobs, are the days of FIFO mining jobs numbered?
BHP recently announced they would offer employees residential mining jobs to allow families to live close to their place of work.
While it's hard to know how many people will decide to move to a township in the Pilbara, it's a great option for those who want to live and work locally – especially those with families who want to keep their kids nearby. Also, communities in regional areas have been hit heavily by population decline and a move like the one BHP has made could be a step forward for those communities.
How popular is living in a residential mining town compared to FIFO?
But how popular is living in a residential mining town? Our observation is, in 2019, moving to a residential mining job remains low on many people's preference list.
Understanding how we got to this point requires a bit of a look backwards, as it wasn't that long ago living in a mining town was the only option for people wanting a job in mining.
In the 1980s if you wanted to work in mining, you lived in towns like Laverton, Leonora, Mt Isa, Broken Hill and Kalgoorlie. To secure company accommodation, you had to be male, or white-collar staff. In my experience, during the 80s, female blue-collar employees were required to find their own accommodation in a town. We've come a long way since.
While many towns were already established (some from mining deposits discovered in the late 1800s) places like Newman, Kambalda and Telfer were modern townships created by companies because of the resource deposits nearby. Telfer is a great example of a township that was constructed along with the mine in 1976. The population peaked in the 90s at almost 1000 people and the town had a supermarket, a school, a bank and a police station.
FURTHER READING: Should I move for a residential mining job?
The switch to FIFO in Australian mining
Telfer moved to a FIFO roster in the mid-90s, to compete with many newer operations that opened in the late 80s and early 90s that had started offering FIFO on 2/1 rosters. This was in a bid to attract a larger pool of potential workers. FIFO became common in the 1990s, and companies began to compete on rosters, facilities and salary. No longer was it a requirement to move to a mining town for work in the mining industry.
FIFO versus residential mining in 2019
These days mining companies fly employees to site on almost equal-time rosters (sometimes better), accommodate them in en suite rooms and, in many instances, provide additional salary packaging benefits.
Many of the 'camps' have resort-like facilities, for those few hours of leisure time between sleep and work.
Rosters are much better, with flights to and from site taken in company time. Residential workers (for most companies) receive allowances, and salaries are well above national averages. Companies are offering flexibility, with job-share and part-time roles now often available for all levels within the organisation.
But the above is not reflective of all employers in the industry. And that is something that needs to be improved.
FURTHER READING: How a residential mining job could fast-track your career
Where to from here for FIFO and residential mining jobs?
The reality is many new mines are in remote locations across Australia and the ore bodies are smaller, making it impossible to justify building whole towns. FIFO is often the only option available to companies wanting to establish and operate a viable mine.
Many of the regional mining towns established in earlier mining booms have inadequate infrastructure and declining populations, making them less attractive places to live. Mines near these towns often find the need to offer FIFO employment options and build accommodation camps onsite because living in some of these towns is not an attractive option for their employees.
But there remain mines close to larger established communities, and that should offer choice to potential employees. Sure not everyone will be interested, and it may only be for a few years, but offering choice is a step in the right direction for both the employee and the local community. Many of these "mining" towns now have a broader cross-section of people making up their communities and no longer consist solely of people working in the mining industry.
As well as using the usual salary, safety, training and development opportunities as incentives to attract and retain personnel, companies near these larger established communities can also offer better cultural and lifestyle experiences for people with families.
FURTHER READING: How much can I earn working in a residential mining job?
What's best: FIFO or residential?
But if faced with the choice between residential and FIFO, which is better?
Put simply, neither. It should be about offering choice.
Living in a regional town isn't for everyone but neither is FIFO, and there are still operations across Australia whose workforces are 100% residential. Giving employees choice wherever possible ensures employers can access the total talent pool, just like Telfer had to do all those years ago. Likewise, for a company like BHP, it's a win-win for them and their employees.
If you want to discuss your residential or FIFO employment needs, call our consultants now.