Are the days of interstate FIFO to WA over, or just beginning?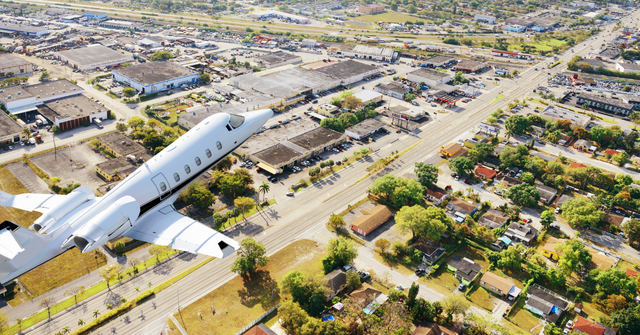 Are the days of FIFO workers flying interstate to work on WA's mines coming to an end? Or, given the skills shortage, could they be more important than ever?
Are the days of FIFO workers flying interstate to work on WA's mines coming to an end? Or, given the skills shortage, could they be more important than ever?
About 5000 to 6000 FIFO workers living in the eastern states regularly fly into WA to work in the State's resources and oil and gas industries. But in June 2020 WA Premier Mark McGowan and the Chamber of Minerals and Energy (CME) announced a plan — and a range of incentives, including a $20,000 building bonus grant — to encourage these interstate workers to permanently relocate west.
The move, of course, came in the midst of WA's hard border restrictions in response to Covid-19.
Now, figures show the push might be paying dividends. The State's net interstate migration rate has turned positive for the first time since 2013 (that is, more people moved to WA permanently than left it permanently). And according to the Australian Bureau of Statistics figures for May, WA holds the country's lowest unemployment and underemployment rates – 4.7% and 7.2%, respectively. The national unemployment rate was 5.1%
WA's strong economy providing mining job opportunities
Mr McGowan said it was an indication of the strength of WA's economy.
"It is also a sign that the State Government's encouragement for eastern states' FIFO workers to shift west is succeeding, helping to ensure the benefits of the high incomes generated from the mining sector stay in WA.
"We are also investing heavily to keep TAFE fees low to give Western Australians, particularly younger people, the skills they need to meet local job opportunities."
While the incentives on offer are great for those who want to move West, or who are able to, there's another problem facing the industry — and it's not just coming down the pipeline, it's already here: the mining industry desperately needs skilled labour and the WA population can't provide it all. In fact, indications from the industry suggest Australia can't provide it all, either.
Huge shortage of skilled mining workers
In June this year CME released research showing the WA resources industry could need as many as 40,000 additional workers by mid-2023. While there is already "a significant shortage of workers", the industry body feared the shortage could grow to around 33,000 workers at its peak – as the state struggles to provide labour for a $140 billion pipeline of resources projects.
The research outlined specific skills shortages expected over the next three years, including:
Mining engineers
Metallurgists
Underground surveyors
Civil, electrical and mechanical engineers
Geologists
Geophysicists
Auto electricians
Diesel fitters
Mechanical fitters
Boilermakers
Welders
Drillers.
A few days after CME released its findings, the Federal Government announced seven of those professions would be added to the Priority Migration Skilled Occupation List – meaning people with those skills will find it easier to immigrate to Australia.
What does the future of WA FIFO jobs look like?
While there's no clash between the two priorities — the WA Government and the CME can both encourage people living in the east to move west, and encourage people living overseas to move to Australia — it will be interesting to see which policy takes priority in the coming years.
Will migrating skilled overseas workers want to move to WA? Or will they want to live elsewhere in Australia, perhaps in cities where they already have family?
Could FIFO workers living in the east miss out on opportunities to skilled overseas-born workers who have freshly immigrated to WA?
Or could the sheer scale of the skills shortage mean newly immigrated skilled workers living in other states find themselves flying into WA regularly for work, just as the existing interstate FIFO workforce does?
In all probability, market forces will decide. The important thing to note is that there are plenty of excellent opportunities in WA mining for talented and skilled individuals who want to forge a career in the resources industry.
To be considered for unlisted jobs, make sure to register with us so we have your details on file.
Dan Hatch
Mining People International