As mining's skills shortage bites, here's what to do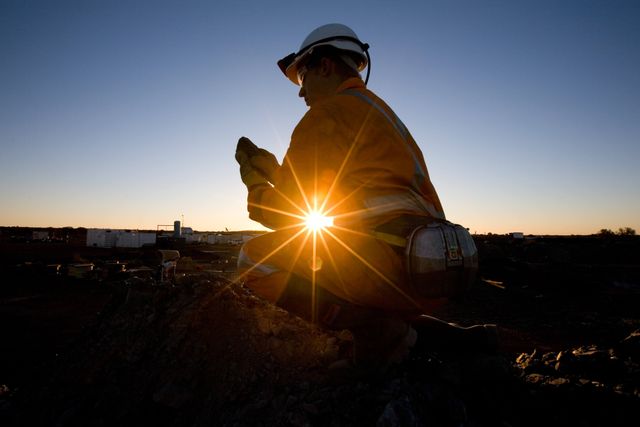 Competition for mining workers is getting fierce. It's time to get involved in training your future workforce.
There is no shortage of applicants when an entry-level or trainee mining job is advertised. In the past 12 months, as the industry began to gain momentum, we definitely experienced an increase in the number of registrations from people wanting a start in the mining industry.
We've begun to see adverts on SEEK for Mechanics without experience in the mining industry, and for trainee truck drivers and trainee underground operators. So, it is obvious that there are shortages in many areas of the mining and resources sector.
There has also been an increase in the number of trade roles advertised.
But are some of the shortages a result of government and industry inaction during the previous 10 years? Is there more to be done to contribute to a steady stream of trade and tertiary qualified professionals for industry?
A bit of background
Trade apprentice numbers peaked in 2011 but have been on the decline since mid-2012.
In the same period there has been decline in the take up of apprenticeships on offer.
Part of this is attributed to the economy of the time, but it is also a lack of information and suitable advice available within our high school's system on the requirements for trades.
Graduate numbers in mining courses are predicted to decline over the coming years, according to the Mineral Tertiary Education Council.
What are some solutions?
One possible solution is to implement a promotion of mining industry careers, similar to the one we have seen for STEM subjects. We need to ensure people know that trades will be a required job well into the future, even as other positions become redundant through artificial intelligence.


Organisations should be promoting trades as a career path when they visit schools and ensuring that, when they are invited to career days, they take along representatives from blue and white-collar roles.


When you find people who are actively wanting a start, could they be engaged in training programs, where people learn on the job while completing a qualification? And could we go beyond trades and do this in processing, mining and geology? It may take longer than a traditional three-year degree, but the payback is that companies would have contributing employees (and, one would hope, loyal employees).


Ensure that educators are providing students with information regarding all the options available for employment, including tertiary, VET, traineeships and apprenticeships. Job Outlook is a fantastic resource for everyone.


Sell mining as a career and focus on the career development opportunities, the technology and the lifestyle and not just the salaries on offer.

Support initiatives like WIMWA Resourceful School Speakers Initiative & Get Into Resources.
What is government doing?
The WA Government recently announced the removal of the resource sector's exemption from paying the Building and Construction Industry Training Fund Levy. So, there'll soon be more money flowing into traineeships and apprenticeships in that state.
In Victoria, the Government announced it would spend $172 Million making 30 priority TAFE courses and 18 pre-apprenticeship courses free from 2019.
But t here are also numerous websites and resources developed for students and people looking to transition to a different job, including a mining job.
What's ahead for the mining industry?
With a skills shortage beginning to bite in some areas, it is never too late to start upskilling new starters and looking at innovative ways to get the people you need. But it's also a good time to take a close look at your employees to ensure your succession and retention planning is working – because competition for good people is getting fierce.
If you're looking for HR services , Mining People offers HR Consulting as well as mining specialist recruitment.