Become a part of the mining community where you work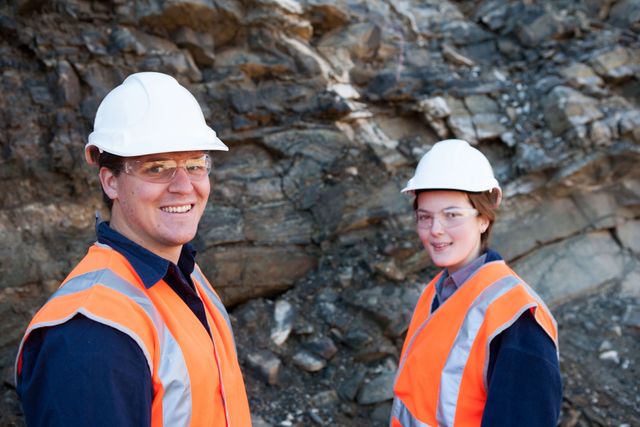 Working FIFO doesn't have to mean you're completely transient. Here's how you can get involved in your community.
Working FIFO doesn't have to mean that you're completely transient. Some FIFO workers who are part of the towns they help support economically have also become part of their beating heart by participating in the local community in a number of ways.
Whether it's by being part of a sporting club, volunteering or supporting local business, let's take a look at a variety of ways that you can be a part of the town where you work.
Football and other sports
Who doesn't love their AFL? And many of the mining communities where Fly In Fly Out workers spend their time have footy at their heart. Deb Thoars has been a volunteer at the Newman National Football League in the Pilbara region for the past 14 years. Here's her recommendation for getting involved, as explained to the WA Football Commission in 2015.
"We've always lived in the country and loved supporting the local football team, the Newman Tigers," she said. "From the time our son started playing football I was washing jumpers, scoring, waving flags or running water."
The Pilbara region, the hub of iron ore production, is home to many FIFO workers who are away from their families and friends.
With her son and husband both FIFO workers, Deb knows just how important it is to make sure these people feel welcomed into the community.
"Being up in Newman, a lot of young FIFO workers who are away from their families come to the games and it's good to have a sit-down and a chat about their wives and their kids."
Volunteering
Got some extra time on your hands or between shifts with not enough time to go home? Then why not see if you can be of use in the local community with some volunteering work.
If that's not practical because of the unpredictable nature of the swings you do, then what about volunteering online?
FIFO website fifofocus.com.au talks about working with Rotary E-Club of Western Australia. It states that "in the past, Rotary clubs had a strong focus on turning up, but modern lifestyles and the realisation that impact is more important than attendance means that many Rotary clubs are adopting more flexible policies."
It also talks about the importance of volunteering and strong mental health.
The Rotary E-Club of Western Australia is specially designed for people who might experience barriers to volunteering — for example, people who travel often or are FIFO, those with mobility challenges, and people who are isolated. Planning and interaction happens one of three ways: Via a Facebook group, regular video conferences or occasional face-to-face gatherings.
Any scheduled activities are optional, the club simply asks that you engage as often as you can and contribute the talents you have to club projects, fundraising and advocacy.
To get in touch with them and find out about online volunteering, visit www.rotaryeclubwa.org.au
Support local business
When you live somewhere on and off, it's a good idea to support the local businesses in that town as much as you can.
Whether that's by going out to eat at local restaurants on a day off, buying a Lotto ticket or magazines at the newsagent, or buying your groceries and supplies at the local general store or supermarket, every little bit helps the local communities you work in continue to thrive.
And, while you're in the store, chances are you'll end up having a chat with the cashier, the sales assistant or the shop owner, and before long you'll have quite a few familiar faces around town to say hello to.
Religion
If faith is something that's important to you, why not attend religious services in your FIFO community when you can?
It not only helps fill the void left from not attending services at home; it can also help you feel a stronger connection to the community where you spend a bulk of your time and help form lifelong friendships in the process.
If you're looking for your next FIFO job opportunity, get in touch with Mining People International
Beverly Ligman
Mining People International