Best deals are already done: Miners ready for uptick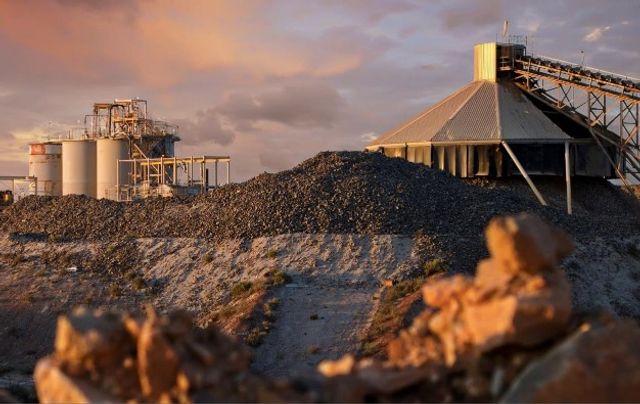 Diggers and Dealers, day two: The good deals have already been done as industry is "conservatively confident".
The good deals have already been done and the resources industry is prepared for the next period of growth.
That's the message from the floor of the annual Diggers and Dealers conference in Kalgoorlie this week, according to Mining People International Managing Director, Steve Heather.
He described a "cautious confidence" in the industry, on the back of improving commodity prices. He said mining companies are prepared for growth but they are not leaving themselves exposed to large overheads in case a downturn returns.
"They're lining their ducks up but they're doing it in a way that they're not going to overpay," he said. "They're not taking on lots of people. They're doing it through clever little joint ventures and outsourcing to contractors and consultants. So, if it (prosperity) doesn't come they're not lumped with these big overheads."
Evidence of this caution is clearly seen when looking at the "cash in the bank" held by some of the players presenting at this year's conference. Ramelius Resources, for instance, has a market capitalisation of $242 million and holds $90 million in cash and gold and no debt.
"That's a small company and one-third of their market capitalisation is in cash," Heather said. "You'd never have seen that 15 years ago. Instead they have a clever joint venture with Chinese investors. They're not just going out there and spending all that cash."
That could also be because the right projects just aren't available for purchase — or, at least, not at the right price.
"Everyone wants too much money now; a lot of the good deals have already been done," he said.
Mining activity in Australia conservatively confident
Much of the activity in the industry, certainly from the bigger players including Evolution and Northern Star, has been focused on brownfields exploration — getting more out of existing assets, drilling at the margins, and extending ore reserves as lower-grade deposits become more economic. Alternatively, mining companies are buying up stakes in greenfields explorers — effectively outsourcing their greenfields exploration department.
The picture emerging from Diggers is that there's a lot of activity, but the mining industry is still being careful. But, there is still good news for those with skills.
"We're still seeing a lot of these lower risk approaches being taken," Heather said.
"They're not going out there and building their own greenfields exploration department. But at the same time, because they're building out their ore reserves near the mine, they still need good experienced people to come and run the numbers on these projects, or on a merger or acquisition they might be looking at.
"There seems to be a lot of work going around for the older experienced consultants who were under-employed in recent years now seem to be pretty happy."
Dan Hatch
Managing Editor
MPI Newsroom
Dan Hatch
Mining People International