Budget reveals mining's contribution to Australia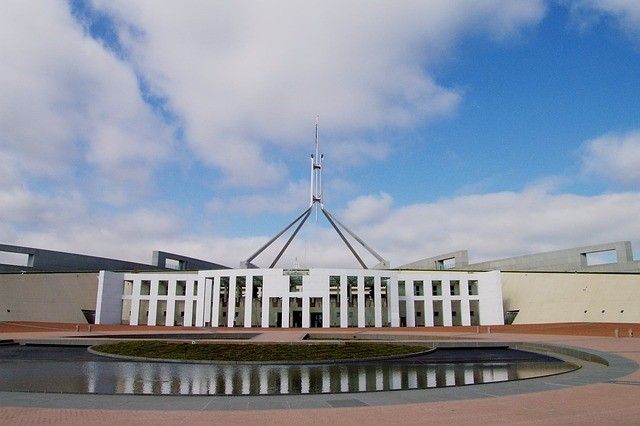 The 2018 Federal Budget tells us a lot about how the Government thinks mining will fare over the next four years.
The Australian mining industry exported a record $207 billion worth of product in 2017 – accounting for more than half of all exports. Let me repeat that;
More than half of all exports!
Wow this surely highlights the essential role of the sector to the Australian economy.
When Treasurer Scott Morrison handed down his pre-election Federal Budget last week, it didn't hold too many nuggets of gold for the mining industry. But, it did reveal how well the sector – still recovering after the 2012 downturn – is faring.
Apart from the exports record, the Budget documents reveal a confidence in the industry's future. Treasury is forecasting growth in mining exports of 4% in the current financial year and then 6.5% in 2018-19. That's lead by liquefied natural gas, coal and iron ore. By 2018-19 the nation's mining exports will have close to doubled since the start of the last mining investment boom.
FURTHER READING: Jobs up as figures show post-boom mining slump is over
Much of the growth in exports over the next couple of years will be down to more major gas processing plants coming online, but iron ore receipts are also expected to remain strong and coal exports steady.
Treasury takes conservative outlook on commodity prices
The Treasury expects iron ore prices to average US$55 a tonne over the next three years – which is actually well below the US$67 a tonne iron ore has been hovering around recently. It's a conservative outlook, but perhaps that's not surprising considering the general volatility in commodity prices and the expectation China will continue to cut steel production.
Despite the wobbly commodity prices, the Treasury's model forecasts confidence. It anticipates a 3.5% growth in capital expenditure in 2019-20 – which would be the first such rise in seven years. However, in the interim, mining investment is expected to continue to fall – this year will see an 11% drop followed by 7% next year, according to forecasts.
So, what does this all boil down to? Is the picture good or bad? Well, let's look at the bottom line: thanks to the mining industry's improved profitability and, hopefully, higher commodity prices, the Federal Government is expecting to earn an extra $3.7 billion in taxes over the next four years.
The risks
As always though, good times brings with it, the risk that the mining industry once again becomes a target for increased taxes and charges. As we have argued many times, the mining industry can do a better job by creating a coordinated approach to spreading accurate information and good news stories about what the industry is doing.
There is no better time to do this.
FURTHER READING: WA tax grab: time for mining industry leaders to step up on policy
With the industry on the up, if you're looking for a mining job, or great people for your mining project, contact MPi . We've been mining industry recruitment specialists for more than 23 years.
Dan Hatch
Mining People International