Coronavirus hits exploration geology jobs badly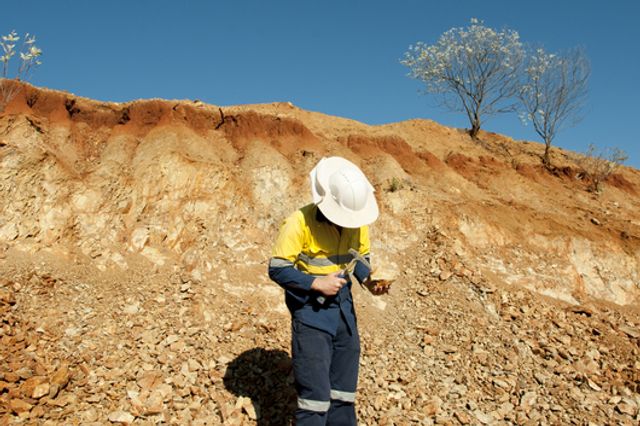 How has coronavirus impacted geology jobs in the Australian mining industry?
Almost three-quarters of Australia's exploration companies have stopped all or almost all of their exploration activities in the wake of the coronavirus pandemic. Predictably, this has had an impact on geology jobs.
A study by the Association of Mining and Exploration Companies found nearly half of all mining companies had ceased exploration altogether, while 27% have stopped most activity, but not all.
Worryingly, 74% of explorers said their cash reserves would last less than a year, with 10% claiming they didn't even have enough money in the bank to last three months. Not surprisingly, almost all (97%) of the 63 companies surveyed have plans for redundancies.
Production geology jobs relatively unaffected by coronavirus
But Scott Deakin, Mining People's Managing Consultant for Geology, said the news isn't all bad for candidates looking for geology jobs in the Australian mining industry. He said mining geology, which deals with the production side of the industry, has been relatively unaffected by the coronavirus.
"Many operations have managed to continue operating in a positive capacity, albeit with additional COVID 19 related protocols in place," he said.
READ MORE: Coronavirus: latest info for mining and FIFO jobseekers
It's exploration geology that is suffering most. And although exploration activities might often be very remote and notionally low risk for coronavirus transmission, it's funding issues that are really beginning to bite.
"Exploration is seen as more of a discretionary spend," Scott said. "While it's certainly vital to the identification of new mines and mine life, at a time like this in situations where companies already have an orebody, they reign in capital expenditure and forego tomorrow's discovery, to mine yesterday's. So exploration has definitely slowed considerably."
Pandemic affects Geologists' salaries and wages
Coronavirus has also negatively impacted salaries and wages, with the AMEC study finding 75% of exploration companies have already reduced incomes for employees.
Scott said once restrictions are lifted he hopes exploration mining will bounce back and more geology jobs will open up, if the industry is able to deal with what is likely to be a challenging capital raising market, particularly for junior companies.
READ MORE: Post-crisis mining opportunities will be plentiful for those who remain optimistic
"I think you'll see that the good projects will probably rise to the fore and there'll be certain companies that will be able to continue relatively unaffected because they've got a project that can command capital when needed, versus a lot of ASX-listed juniors that have projects that are probably going to fail. So we may even see some consolidation in the sector.
To be considered for unlisted jobs, make sure to register with us so we have your details on file.
Dan Hatch
Mining People International