Could mining be the progressive cause the world needs?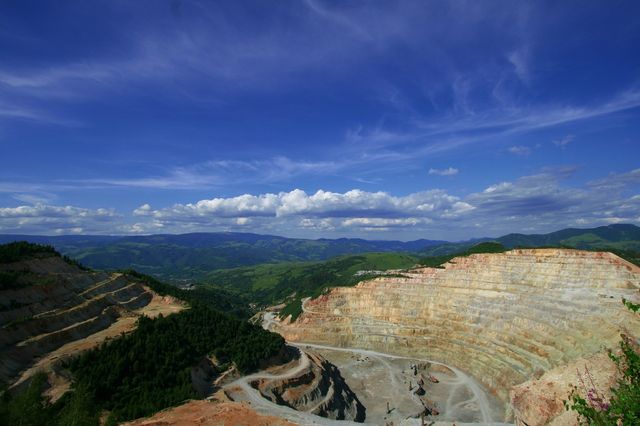 Mining needs to play a leadership role in defining what's "progressive".
If mining is to be known as a good global citizen, and truly play a role in addressing problems of disadvantage – not just here in Australia but everywhere around the world - is it time to have a serious conversation about the role the mining industry plays in solving the seemingly intractable problem of poverty?
It's something I was motivated to consider after reading a fascinating article by Indigenous leader Warren Mundine in the Australian Financial Review. If you missed it, the full article is behind a paywall here.
But briefly, Mundine says environmentalists (and particularly the Australian Greens) are ideology driven to stop mining development and their opposition is holding back the improvement of disadvantaged peoples around the world. He draws a particularly striking example of the opposition to the Indian-owned Adani Carmichael Coal Mine proposed for Queensland.
Mining is transforming lives
He said more than 20 per cent of India's population live in poverty (that's around 270 million people living on less than US$1.90 a day) and about the same number don't have electricity.
"That's no coincidence," Mundine wrote. "Energy and economic development are inextricably linked. India is working to bring electricity to all of its people."
He said Green activists want to deny India's people the chance to transform their country and their lives "because it would involve activities they dislike taking place on a huge scale: coal, gas, nuclear, dams, mining, construction and infrastructure".
But the message didn't stop with the people of India.
"Green activists are fighting Indigenous Australia's transformation out of poverty just like they're fighting India's," he said. "With lies, bullying and deep pockets, Green activists are undermining Indigenous people and regional and remote Australia."
He drew on several examples to make his point, including Green groups running "a relentless campaign" to stop Woodside's development of James Price Point, based on the opinions of a minority group of Aboriginal people who were not the area's traditional owners.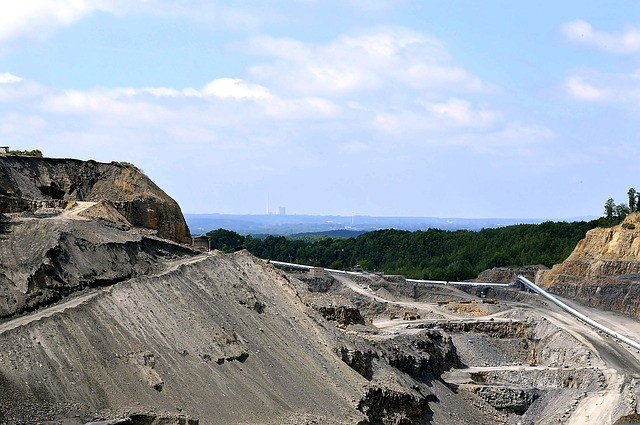 Are mining and environmental politics now joined at the hip?
Is this where we're at as an industry now? Has the Green movement ensured mining and environmental politics in Australia are joined at the hip? Ever since the Green movement came to prominence in this country, mining and environmental politics have been closely entwined, particularly when it comes to assessing new projects.
Without taking a side, we have written a number of articles about Adani's proposed Carmichael coal mine in Queensland's Galilee Basin. We have also conducted polls on the topic with polarising responses.
Regardless of your ultimate views on Adani's Carmichael coal mine, for any thoughtful observer of the news surrounding the project, this well-argued piece in the AFR makes some interesting points.
We're living in a time when energy has now provided the backdrop for several recent Australian elections – the Queensland and South Australian state elections, and Victoria's Batman by-election. In each of these elections, "facts" were presented and regularly disputed.
Based on my observations from the vantage point of someone who has made a living as a mining engineer and a mine manager, and then later as a mining industry recruiter, much of what I read during these campaigns made very little sense.
With things as complex as mining, energy production and environmental impacts, it is just about impossible for the general public to know whom and what to believe. The politicians seem to know this and they resort to the politics of fear, as that is the only thing that cuts through. The result, of course, is that usually not much happens or these projects and assessments take way longer than was necessary. The hysteria causes delays and, sometimes, wins the day.
A course of action to save mining's reputation
In Mundine's piece he talks about how India's Intelligence Bureau had found foreign-funded NGOs such as Greenpeace were hurting the country's economic development with everything from protests to funding partisan research for political campaigns. These Green groups have stalled everything from the expansion of coal power to farming biotechnology – with a possible negative impact on GDP growth of two to three per cent per annum.
As Mundine outlines, the situation isn't much better here at home. But there are a couple of things we, as the mining industry, can do to combat this and get on the front foot.
Work yet more closely with our local Indigenous communities. Mundine says Green activists "are one of the greatest threats to Indigenous economic development". Surely the mining industry is in a position to be one of the greatest facilitators of economic development for these same communities. If we can support them with jobs, opportunities for their young people, education and training, and facilities, they will continue to support us. These must be meaningful relationships leading to tangible results.


Properly fund and promote the good the industry does. I know I bang this particular drum regularly (usually in relation to mining royalties) but it bears repeating: The mining industry does a lot of good. Why aren't we out there promoting it, and not just when an issue arises, but rather, all the time? BHP has done this recently with its "Think Big" campaign but it needs to be broader than that in my view. Mining should come together to fund a major, long-term, promotional campaign for the industry, demonstrating that we're good corporate citizens. Then, when Green groups come to beat up on us, we'll be somewhat protected by the goodwill we've built up.
There's an opportunity here and if the mining industry doesn't lead the conversation, then we're leaving that leadership role to other groups, like environmentalists, that don't necessarily want the same outcomes as we do – and as those who can benefit from our economic development do.
If you know people who appreciate thoughtful considered debate of both sides to any story, please feel free to forward this on. That would be most appreciated.
Thank you and as always if you are a senior mining executive or board member, looking for key people, please make contact. We're experts in this space, well able to promote high quality companies and projects as employers of choice.