Data shows mining's skills shortage is biting - and industry is to blame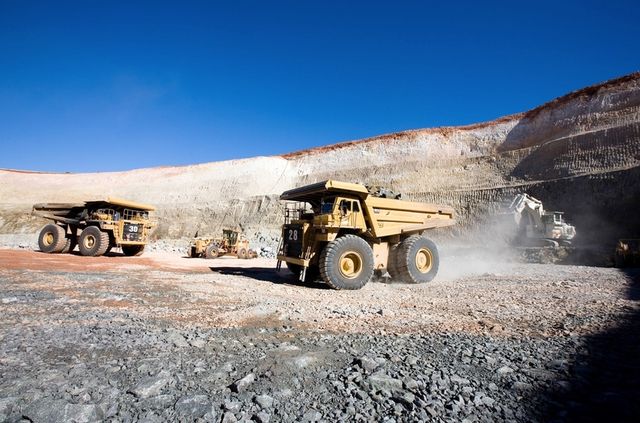 Our latest poll found the mining industry's skills shortage is starting to bite. What else did our poll discover?
The skills shortage in mining is starting to gain media attention, and those who have been in the industry a while will be having flashbacks to the last boom and the madness it created.
The latest poll conducted by the Mining People Polling/Media Centre tackled this subject by posing a question aimed not so much at getting large numbers of votes, but at uncovering what has contributed to the problem, and also encouraging suggestions that might help solve it.
Let me begin by stating that I am personally sick of reading repetitive reporting describing the same old problem and using the same old excuses being that mining is a cyclical industry at the mercy of commodities markets. As a mature industry, surely we can do better?
More on that in a moment but, firstly, the votes:
Is your organisation finding it difficult to recruit skilled people for vacancies?

If yes, please rank how difficult it is to recruit for each level of employee.

The resulting 'heat map', above, clearly shows where the problems are. In summary:
Professional and skilled areas (technical, trades, etc.) are the big problem spots. In both cases a total of more than 60% of respondents said it was either hard or very hard to recruit into these areas
For management, more than 50% said it was either hard or very hard
Across semi-skilled jobs (experienced but not necessarily technically trained or qualified) hard or very hard still accounted for more than 40%.
In a bid to understand who people think is to blame for the situation the industry finds itself in, we asked:
Has enough been done to promote mining careers to high school and university students, particularly during the most recent downturn?
And we also asked:

Whose responsibility should it be to promote mining as a career path, to ensure we have a workforce with mining-relevant skills into the future?
| | |
| --- | --- |
| The mining industry as a whole (through its associations, etc.) | 49.5% |
| Mining companies themselves | 25.7% |
So, 75% of voters believed the mining industry itself is responsible and is not doing enough.

What about the:
| | |
| --- | --- |
| Government | 13.9% |
| Local mine sites | 5.9% |
| Universities | 5.0% |
It seems there is broad acceptance that if the industry doesn't help itself, no one else is going to — nor should they.
This is probably largely what we would have expected and what most other generic articles on the subject are reporting. However, what we at MPi really wanted to delve into, was why this is happening and who is contributing to the issue.
So, with that in mind, at the end of the survey we asked people to leave us any additional comment with no restrictions on what they could comment about.
What mining industry respondents said about the promotion of mining careers
Approximately 80 people took the time to contribute ideas. Here is a summary of the common themes:
It is simply too difficult to get a start in the industry with no experience
Recruitment processes are slow and should be started much earlier (for example, inside of schools and technical colleges)
Older people are actively discriminated against
The mining industry is overusing temporary and casual jobs
The benefits of mining no longer compensate for the costs of getting trained and the risks of losing your job in the next downturn
The jobs are difficult to do, bogged down with red tape and rules, and stressful
Working hours and days, rosters, and conditions don't suit large sectors of the population
Accessing the large pools of technically trained people in other countries is almost impossible.
Here are some of the direct comments contributed, that summed up the broader themes
If we as industry leaders accept that we have a responsibility to make mining attractive, then the comments below suggest that right now we are clearly not doing that en masse. This is confronting stuff.
"There is a clear bias against older people which, as well as contributing to skills shortages, emphasises a general belief that the mining industry is not a long-term career, whereas in the main this is not true."
"The mining industry is damaging its reputation by overusing temporary jobs. Ensure there is a clear pathway to a permanent job. If the work seems 'a road to nowhere' and there is no permanent job after a set period of attending work regularly, you should be rewarded. Having no permanent job is a bad thing for a community as a whole as loans are harder to come by and people won't be as productive financially in their community."
FURTHER READING: An earlier poll tackled this same topic and received a huge response. Read it here.
"Recruitment practises are poor. The mining industry constantly advertises jobs, then nothing happens. This causes lots of skilled, qualified people to look for stable long-term work in other industries where they see long-term prospects."
"The mining industry is so poorly promoted that the many negative perceptions shut off access to large blocks of the general population and therefore candidate pools."
"The benefits of mining no longer compensate people for the costs of getting trained and the risks of losing your job in the next downturn. People need to be compensated better for these risks and provided with tax and other incentives as well, if they work in remote areas."
So, in summary, here's what we found
Keep in mind most of these people are currently working in the industry and are most likely commenting on their own experience, or the experiences of people they know in the broader community.
There is a lot here but if we try to zero in on the core of the issues, I find it clarifying to group things into two groups:
Perception
Firstly, there are the perceptions — things that are believed by the general population — but that are not, in fact, true. These can be fixed by a concerted, industry-wide, coordinated, permanent public relations platform that runs 24/7 and tells good stories. I've also written on this recently.
Reality
A warning — managing perceptions is not enough; there are also real live problems in the list above that will not disappear with a slick PR campaign.
The fixes
As a long-term mining industry manager and now consultant to the industry in human resources recruitment and search (40 years, in all), and as a mining marketing person, I believe perceptions could be improved quickly and relatively easily, by getting the resources industry associations together and sharing ideas around the creation of the 24/7 resources industry "newsroom", of sorts.
I can help with this and in coming weeks will personally write to and share an idea with the heads of the Australian resources industry associations.
How do we fix the reality? That is probably for others to consider but again, please don't shoot the messenger. The eight action points noted above are not from me, but from real people, and a lot of them. So clearly there are some things here that are making it harder for us to attract and retain good people. We don't have long to take action, as the problem is hurtling towards us at a fast rate of knots and right now.
If you are looking for deep insights into the mining markets and would like MPi to conduct some targeted industry research on your behalf, then please email us.

Steve Heather – BAppSc (Mining Engineering) WASM, FRCSA
Managing Director & Principal Executive Search - Mining People International (MPi)
Fellow/National Board Member – Recruitment, Consulting & Staffing Association Aust. & N.Z. (RCSA)