Diggers: Battle for executive talent looms as IPOs and M&As flow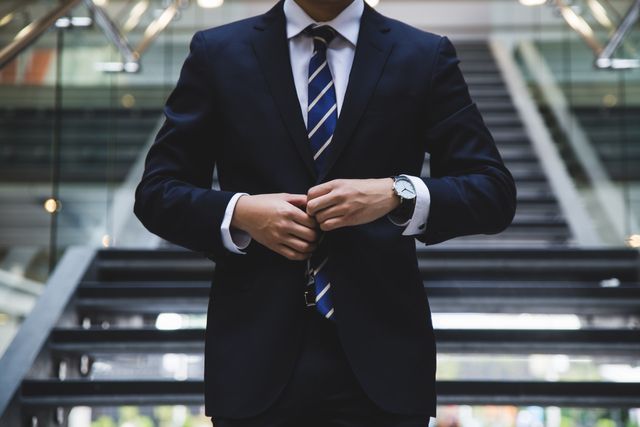 A flush of investment in Australian mining, including M&As and IPOs, will create intense competition for the best executive- and board-level talent.
A flush of investment in a buoyant Australian mining industry and the resulting mergers, acquisitions and public listings will create intense competition for the best executive and board level talent.
But it will also create excellent opportunities for the next generation of mining industry leaders to step up into the top jobs.
That's according to Lindsay Craig, Mining People's General Manager of Executive Search and Board Appointments, who said after a week of conversations with industry figures at this year's Diggers and Dealers Forum in Kalgoorlie, it was clear there was now a lot more interest and money being invested in the sector — especially in WA.
READ MORE: Diggers Day 2: Hard border skills shortage will cripple investment pipeline
"There's seemingly plenty of funds available for good projects and the upshot interest and money being invested in projects, is those projects become companies, and some companies go on to be listed (on the Australian Stock Exchange – or ASX)," Craig said.
That means new opportunities being created in executive and board leadership positions across the industry.
A flush of IPOs will create executive and board opportunities
Already in the 2020/21 Financial Year there have been five ASX listings of mining, metals and energy companies, with 10 more Initial Public Offerings (IPO) officially in the pipeline and potentially dozens more to follow as investment flows through the industry.
Craig said with every IPO, it's likely to create at least three to four new executive and non-executive positions from the outset. Competition was likely to be high for the best talent, which could create some challenges for companies seeking executives with extensive ASX-experienced backgrounds.
"The good news is that at executive and board level we do have a bit more depth of 'emerging talent' in the candidate pool than you'd find, say, at the technical and trades end," he said.
"But if we found we were becoming short on experienced ASX-listed chief executive officers, then the next leaders are going to come from the technical disciplines — so a mine site or exploration general manager might step up into the CEO role.
"The important thing then is that they are going to need the support of a very strong board with a composition of expertise at a level that can guide that CEO in those areas where they lack experience. Which is certainly not impossible — that's something that can be done and is one of the boards functions."
M&As will increase demand for leaders with hard and soft skills
The investment cycle also means there's likely a lot of merger and acquisition (M&A) activity on the horizon. Craig said that would also have an impact on the executive and board opportunities available — and the kinds of skills and experience companies need.
READ MORE: Diggers Day 3: Is a string of M&As on the way?
He naturally expects high demand for CEOs with a geological or mining background.
"We'll probably see some of the more senior level exploration and mining management candidates stepping up into those roles," he said.
"Geos and mining engineers are already hard to find. The challenge is they don't have the ASX listing experience — but it's not impossible for them to step up into these roles if they're strong, technically, but they also need the softer skills. A high proportion of M&A's and new companies fail due to the cultural differences and poor organisational design.
It will require a strong chairperson and a strong board composition with a depth of experience in capital markets and human capital development."
READ MORE: Diggers Day 1: Calls to add geos and engineers to skilled migration list
Great opportunities for board level talent
Craig said the next year or two of activity would also create excellent opportunities for board level talent — and saw an opportunity for companies to expand the diversity of people offered a seat at the top table.
"Traditionally board appointments have been 'who you know'," he said. "So, it's a small, close knit circle of the same names with the same expertise. That can sometimes be problematic and cause areas of group think.
"So, having to look a little more broadly and think more about the strategic diversity of their board make up could be a really healthy outcome. We are slowly but surely starting to see more People & Culture executives appear at board level, which is pleasing"
Mining People International has more than 25 years' specialist experience helping mining companies uncover the best candidates for their executive and leadership roles, including board appointments. Find out more about our executive search service here or get in touch directly.
Dan Hatch
Mining People International