Diggers Day 2: Could coal's demise solve the labour shortage?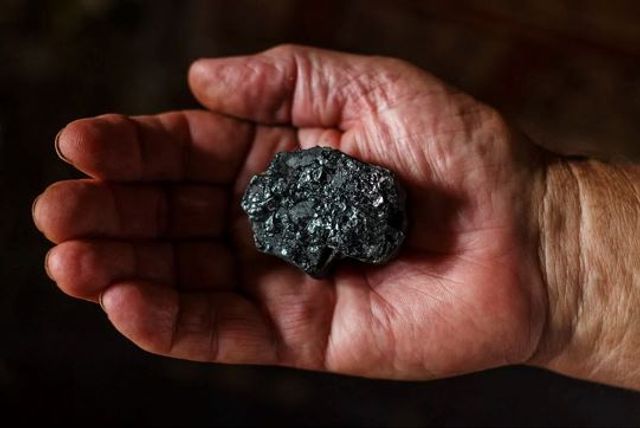 Diggers Day 2: Could the slow demise of the coal industry help ease the skills shortage in the rest of the Australian mining industry?
Could the slow demise of the coal industry help ease the skills shortage in the rest of the Australian mining industry?
That's one solution being discussed among those attending the industry's annual get-together, Diggers and Dealers, in Kalgoorlie this week.
Mining People Principal Consultant Tony Turton said mining companies are becoming increasingly desperate to attract skilled workers, as the industry struggles to cope with the extra pressure the pandemic and hard border closures are putting on the labour supply in what amounts to boom-time conditions.
"There's not one company that's come to us at Diggers that's not lamenting how hard it is to find people," he said. "There's a real frustration around it."
Mining companies everywhere are feeling the pressure.
"I heard of one international company with a nine-weeks-on, three-weeks-off swing, in and out of Africa, that's providing nannies, or childcare, to their staff while they're in quarantine when they return (to Australia), just to try to make things easier for them, because they don't want to lose anyone because they know they'll be hard to replace."
While the industry has worked hard to avoid the kinds of skyrocketing salaries that were the hallmark of the last boom, the pandemic means mining companies could not easily bring in interstate or overseas labour, and that has led to an increase in salaries over the past year.
"Pays are going up," Tony said. "Two years ago, a Boilermaker/Fitter was on $40 or $45 an hour, but they're getting $80 an hour now.
"It's not every discipline that's gone up to that extent, but there's serious pressure coming onto salaries."
According to one report to emerge from Diggers, some drilling companies are offering Offsiders a $1000 bonus per swing.
Could coal provide the answer to mining's skills crisis?
While some in the industry have been pressuring the Federal Government to make urgent changes to its skilled migration visa to address the skilled labour shortage, others are suggesting the industry look a little closer to home and encourage Australia's coal miners to make the move across to metalliferous mining.
"It's about trying to get people out of the coal sector on the east coast, because as an industry that is in decline," Tony said.
"That decline is going to take 20 or 30 years to totally decline but there could be some early mover people out of that industry — mining engineers, geologists — who recognise that their industry is in decline and might want to make the move across.
"They're already trained, they're already Australian, and it could potentially solve some of the skills issues we're having here if we could facilitate the transition of technical skilled people from a declining sector in coal and welcome them into the metalliferous industry."
Australia's coal use peaked in 2008 and is now about 25% lower than it was at that time, as wind and solar power take off. All over the world, overall coal use for energy is dropping (even though some Asian countries are increasing their use of coal), as nations race to cut greenhouse gas emissions.
"I've had at least half a dozen conversations with senior industry leaders (about attracting skilled technical labour from the coal industry) this week and they've all thought it was a good idea," Tony said.
It might not be the entire solution, but it's a sound idea at a time when all ideas are welcome.
If you're at Diggers this year, come see the Mining People team at Booth 19 for a chat about your recruitment needs.
Dan Hatch
Mining People International