Diggers: The recruitment warning miners need to hear this year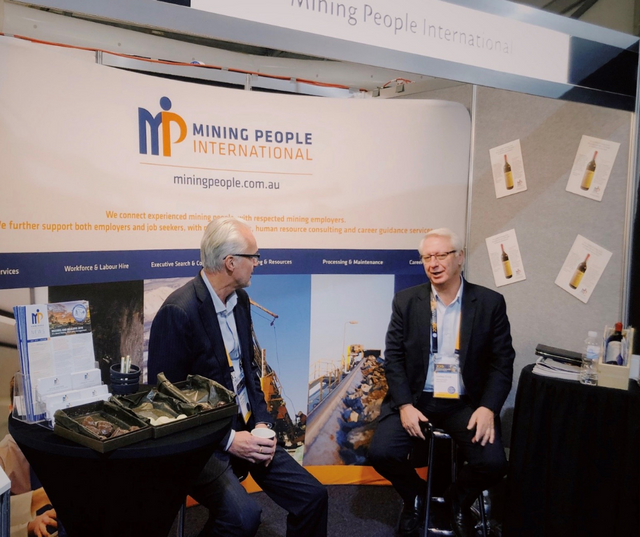 The big message for Diggers and Dealers 2020 is that miners need to be proactive and strategic about recruitment – not just at the moment, but for the foreseeable future.
If there's one message the Mining People team are desperate for the industry to hear at this year's Diggers and Dealers, it's that the labour market has changed and it's time to be proactive in your hiring to avoid shortages.
It's not just that the skills availability situation is already tight — exacerbated by the closure of the WA border for coronavirus and the fact commodity prices are up — it's that it's going to get even tighter in the coming years, says Mining People's General Manager of Workforce Operations and Career Services, Shane Moore.
"The shortage will continue even after hard borders open," Moore said. "Opening the borders will just see an initial boost to the workforce, enabling us to fill already existing gaps.
"All the current expansions and new projects underway in the industry will create more of the same pressure we are under today."
While the broader message is that we desperately need to attract new blood to the industry (especially in residential mining towns like Kalgoorlie, where the Diggers Forum is held), Moore urged miners to think strategically about workforce planning today, to avoid both near and long-term skills shortages.
Be proactive in your hiring, miners urged
"Be proactive in your hiring," he said. "Finding a technical person for a three-month contract is hard. Finding a blue-collar temp for one month is nearly impossible.
"So, if you have a short-term requirement, consider what else that person could do for you after that requirement is met. Then the contract length can be pushed out at the start of a recruitment process, making the contract more attractive."
Moore said encouraging miners to shift mindset now — towards thinking longer-term and being focused on retention — was the key message he hoped to get across to those attending this year's Diggers and Dealers.
If you're attending Diggers this year, come visit the Mining People team at Booth 113. We'd be very happy to discuss what we're seeing, what's coming down the pipeline, and how we can help you with your workforce planning.
Dan Hatch
Mining People International