Don't let the bastards get you down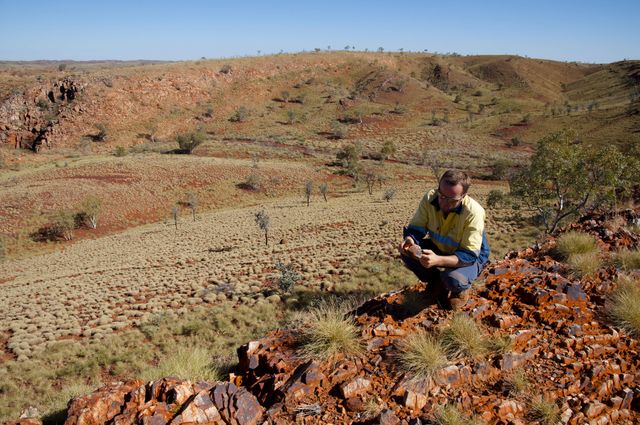 The mining industry gets knocked for its failures, perhaps more than other industries, but risk-taking is essential for the future of mining.
Of late there have been a few mining failures and missteps at the smaller to mid end of town in the Australian mining industry.
It has prompted some commentators in various media to point out how poorly we are doing in terms of mining industry capital allocation.
Give me a break!
I'll admit I have been critical, and will continue to be, of the serial non-achieving mining entrepreneurs out there. The people who pop up when times are positive, money can be raised easily and the dust gets blown off a raft of rubbish projects that are never going to be developed. These are the lifestyle CEOs, or as I've dubbed them in the past, "The Market Miners". These people are well-known and it would help us all — and the image of our industry — if we ignored them. We should refuse to give them our money because they have obvious, regular, poor form.
Beware the return of the market miners
On this subject, three years ago at the beginning of this new up-cycle in resources, I wrote an article entitled; Do the mining global Goliath's really have an advantage? Beware the return of the market miners.
However, many of these recent failures and missteps have been in companies run by people with good form who were previously successful. They developed or redeveloped projects after serious and solid feasibility work, which for all intents and purposes, looked viable. They received sign-off by numerous banks and other financial institutions before money was lent and shares were issued.
Resources is a tough game, even for the best miners
We should be careful not to lump all of these people into the same boat. We need to be mindful that resources development can be a tough game. Certainly mistakes happen when you are trying to tame the vagaries of mother nature, especially when we apply the efforts of emotionally unreliable humans. This is tricky — a bit like playing a game of chess on a patchwork quilt floating on the ocean surface.
The mining industry needs risk-takers
However, if we stop encouraging sensible risk-taking, then we're not going to have much of a mining industry in the future. We won't have many new finds, which seed small companies, which often become larger companies. We won't have the good projects that get bought by a mid-sized company, who also buys several other projects and uses those synergies to become a big company.
And while we're on the subject of risk-taking:
Has anyone ever bothered to total the money spent on oil and gas exploration around the world, that never resulted in a find?

And what about the field of biotechnology and medical research? How many billions are spent in that sector, with a new product never seeing the light of day?

Will Uber ever make a profit? Probably, but not from ride-sharing.

Will Tesla ever make a profit? Maybe, but it's got billions in debt and the Chinese might cut their lunch.
Innovation is the lifeblood and future of mining
It's all got to start somewhere. We need good resource explorers, mine renovators and project developers just as much as we need good operators. We do though need to ensure we get the right people in the right jobs at the right time. Allow me just a little promotion as this is something we at MPi are well placed to assist with. Please drop me a line.
So yes, "beware the market miners"; in fact let's stop giving them our money. But to all the good people in mining who experience bad luck, to you I say, "Don't let the bastards get you down".
If you're interested in what's happening in the Australian mining industry, sign up to one of our mailing lists at the top of the left-hand sidebar. We do our best to provide balance views on issues of the day in mining, using our unique vantage point as a sourcer of mining industry talent.