Engineering job growth up in every Australian state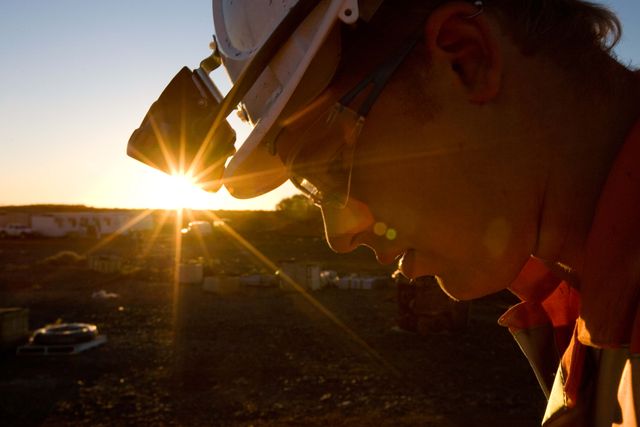 Engineering jobs are experiencing the fastest growth of any employment market in Australia.
Engineering jobs are experiencing the fastest growth of any employment market in Australia and it's good news for anyone wanting to work in the mining industry. Engineers Australia has released its latest Engineering Vacancies Report, using Federal Department of Employment data to gauge the state of the labour market. It found engineering jobs growth outstripping other sectors in every state and territory.
It found that while civil engineering dominated the vacancies for engineers in every state and territory bar Western Australia, mining engineering jobs were in high demand in Queensland and the Northern Territory.
In Western Australia however, engineering jobs in mining logged the most vacancies, after six months of strong growth. Other engineering occupations such as industrial and mechanical engineering vacancies have also grown over that time, led by Victoria and Western Australia, while electrical engineering vacancies have risen sharply in NSW.
Australian engineering jobs in recovery
Engineering jobs have officially been in 'recovery' since 2016 and these most recent figures look promising. NSW recorded more than 1300 vacancies for June of this year – an increase of 2.2 per cent over the first six months of 2017. In Victoria they grew 6.3 per cent, in Queensland 8.6 and in South Australia by more than 10 per cent. However Western Australia's engineering vacancies jumped 20.9 per cent during the same period.
According to the report, Tasmania, the Northern Territory and the Australian Capital Territory usually record much more variable growth rates than the others. However, they also all have recorded rises. Tasmania grew 22.1 per cent, the Northern Territory 20.9 per cent and the Australian Capital Territory 5.6 per cent.
Engineers Australia noted that vacancies have been much more variable than general vacancies in Australia over the last decade. Huge growth was experienced during the resources boom, and the profession was able to recover after the Global Financial Crisis. However, engineering jobs deteriorated after 2013, and are only recently recovering, with the first half of 2017 showing promising, steady growth.
Are you an engineer looking for an opportunity to work in Australia's mining industry? Get in touch with the team at Mining People International.
Lindsay McPhee
Mining People International